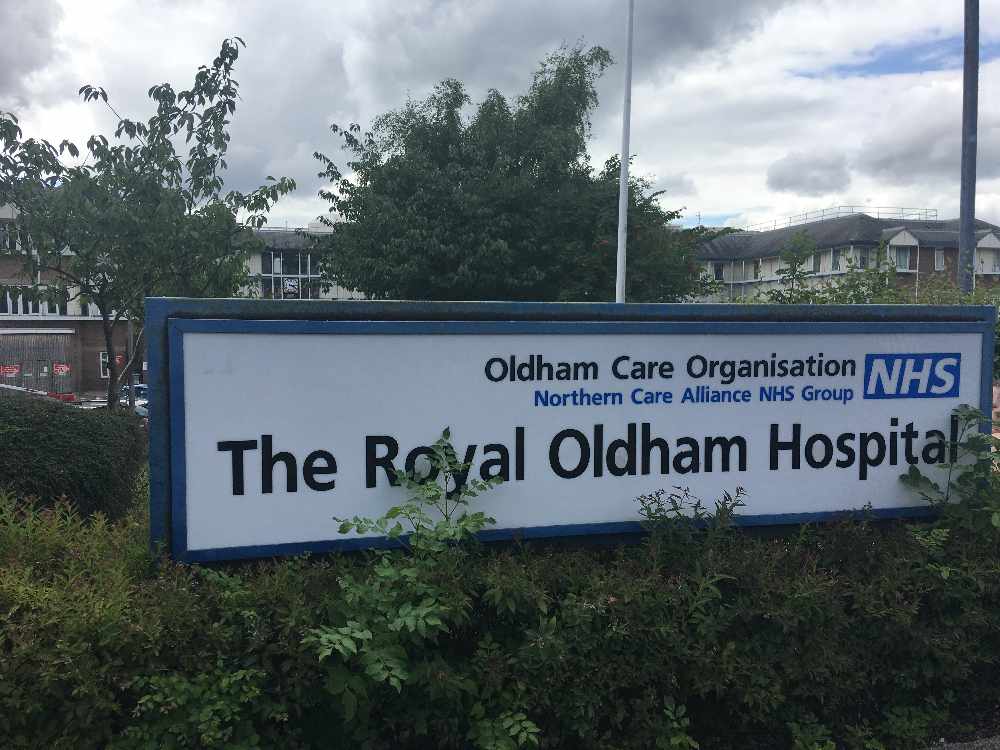 Patients, visitors and members of the public will now have to wear face masks at The Royal Oldham Hospital.
It applies in all public areas in hospital and community settings.
The same stringent new measures also apply at the Northern Care Alliance NHS Group's other hospitals - in Salford, Bury and Rochdale.
From this week, staff were required to wear face masks in public hospital areas such as in the hospital restaurant, in corridors and when working in shared offices. Patients and the public are now being asked to do the same.
On entry to hospital patients, visitors and the public will be issued with a free face mask for them to use while in hospital and they should dispose of this when leaving.
The requirement for wearing face masks for staff and the public is the second step in the NCA's new bio security and infection control measures, which were introduced on 18 May. These are designed to keep patients, staff, visitors and the public safe from COVID-19 infection.
The initial bio security and infection prevention and control measures introduced at Salford Royal, The Royal Oldham, Fairfield General in Bury, and Rochdale Infirmary last month included separate different entrance points for patients, visitors and staff at all of our hospitals, manned by security; strict social distancing and the use of hand sanitiser on entry to premises.
The NCA brings together the Salford Royal and Pennine Acute trusts.
Dr Chris Brookes, Chief Medical Officer at the NCA, said: "As we begin to enter the recovery phase of the pandemic we will gradually and safely be introducing the return of more of our services. This means that there will be more people accessing our sites and our facilities. To do this safely, we are introducing additional measures (bio-safety measures) to ensure that we keep everyone as safe as possible.
"This week, as planned, we are further stepping up our infection prevention, control (IPC) and biosafety measures across our NCA hospital sites and community premises to reduce the risk of the virus spreading and we have introduced the requirement for patients, visitors and the public to wear face masks inside our hospitals and community services."
The wearing of face masks will apply to patients, visitors, suppliers and anyone else who needs to come into the hospital's shared public areas, to help prevent the spread of COVID-19.
The NCA say it is an important safety measure as some people may have COVID-19, but be unaware, but still able to pass the virus onto others.
Face masks are not required when outside if staff, patients and the public can social distance.
The face masks that the hospital will issue to the public will not be medical grade masks but offer social level protection.
People coming into hospital should remove a face mask if they have worn one when travelling into hospital on public transport and replace it with one of the hospital issued masks.
Keep up to date with all the latest local and national developments here: https://www.questmedianetwork.co.uk/news/daily-coronavirus-updates/.