The second national lockdown in the battle to beat the coronavirus pandemic begins on Thursday (5 November).
It means the shutters will stay down as local non-essential businesses were forced to shut up shop once again - this time at least until December 2.
Under the latest government guidelines, pubs, restaurants, gyms, leisure and entertainment venues plus non-essential shops must all close for the next four weeks. Schools and colleges however will remain open.
For independent businesses across Ashton's town centre, the second lockdown, announced by the Prime Minister Boris Johnson on Saturday, had divided opinion.
Julie Kelly, who owns Sincerely Yours, selling cards and balloons for special occasions, stated: "It's come just before Christmas, so the lockdown is going to affect me badly. I have a Father Christmas here and he would start on November 29, so I've had to cancel that. I think the lockdown should have been put into effect earlier."
Julie added that she really feared for the future of independent businesses.
"People are off for four weeks, so they'll be ordering things online, and that's where it's going to affect small businesses," she said.
The Egg Nest in the indoor market will remain open during lockdown as an essential food service.
However, Kathleen Keeley says she expects 'to lose half the trade, because people won't come into the centre to do their shopping, and the older customers won't be coming out of the house'.
Not a fan of the lockdown, Kathleen said: "I think they should have policed the mask wearing and distancing better.
"I've had customers that don't wear masks and come straight up to other customers when they're trying to leave distance. They should take it more seriously."
Antony Gardener at Genoa Blue sells men's clothing and said: "Being in retail, you rely very much on everyday trading, and coming up to Christmas, a further four weeks shut is not helpful.
He believes the lockdown 'should have been done two or three weeks prior to give us a longer lead time up to Christmas'.
JRS Collectibles is owned by John Crisham.
He told us: "I don't do any of my business online, so I'll be closed for four weeks, and hopefully customers will come back afterwards," he said.
But he believes schools and colleges should have had to close for this lockdown too.
"All the small businesses are pretty Covid safe, only allowing two customers into the shop, putting out hand gel and asking customers to wear masks - yet we're being punished," he added.
Rachel Summerscales runs Phantasmagoria, a creative hub in Ashton.
"The lockdown has come at possibly the worst time," she said.
"We were meant to launch to the public at Easter, which got curtailed by the first lockdown, so we actually launched in September and then on Saturday had the busiest day ever, before the announcement came that we'd have to close again."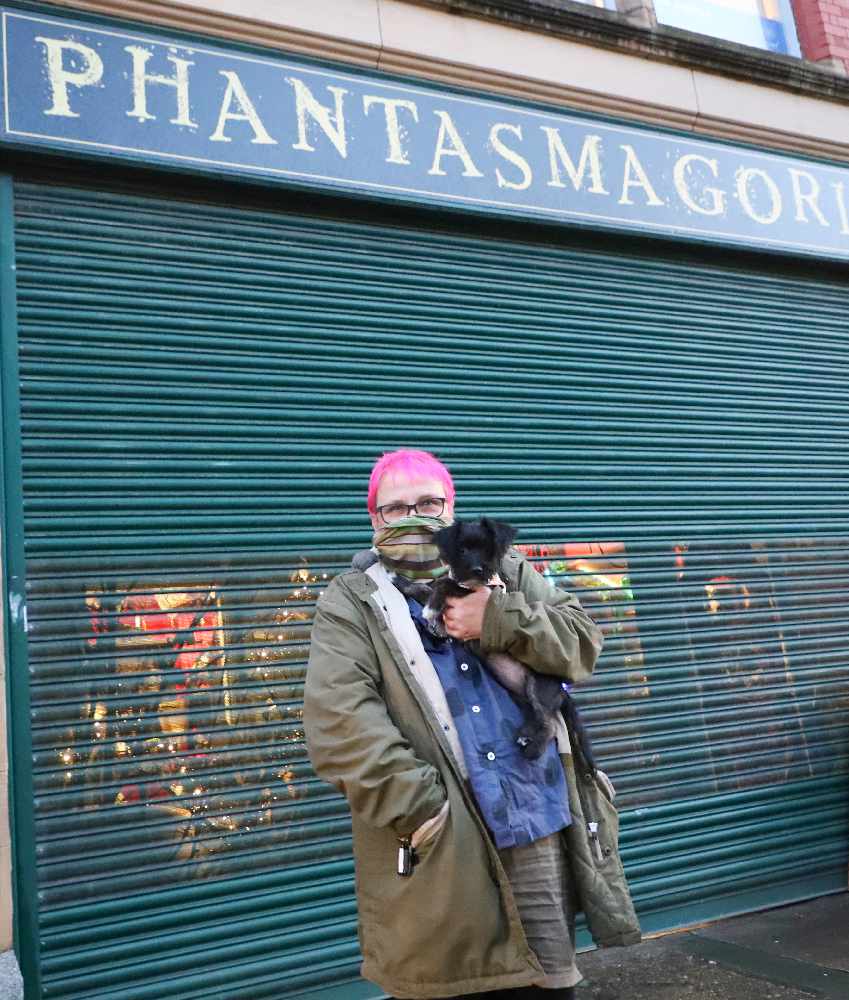 Val Unwin, who owns Decision's clothing, and is a leading voice for Ashton's independent business, said she was disappointed by the lockdown and fears it will continue beyond December 2.
Her plea to shoppers is to 'please support your local independents and shop locally wherever you can'.
In Stalybridge, Neil Allen at Twins Firwood Carpets Limited told us: "Our busiest months are November and December, and with the shop being shut, obviously we're going to lose a lot of money."
Beauty Box, owned by Lauren Snape, is 'still recovering from the last lockdown'.
Lauren added: "Financially it's difficult and the clients love to come and speak to us, sometimes we're the only communication that some of the ladies get."
Another beauty business is Flamingo, where Rachel Stanley told us: "This is going to have a massive knock-on effect for me and my family.
"I'm a single parent and I also have a mortgage to pay, and I've already lost quite a few clients in the last lockdown."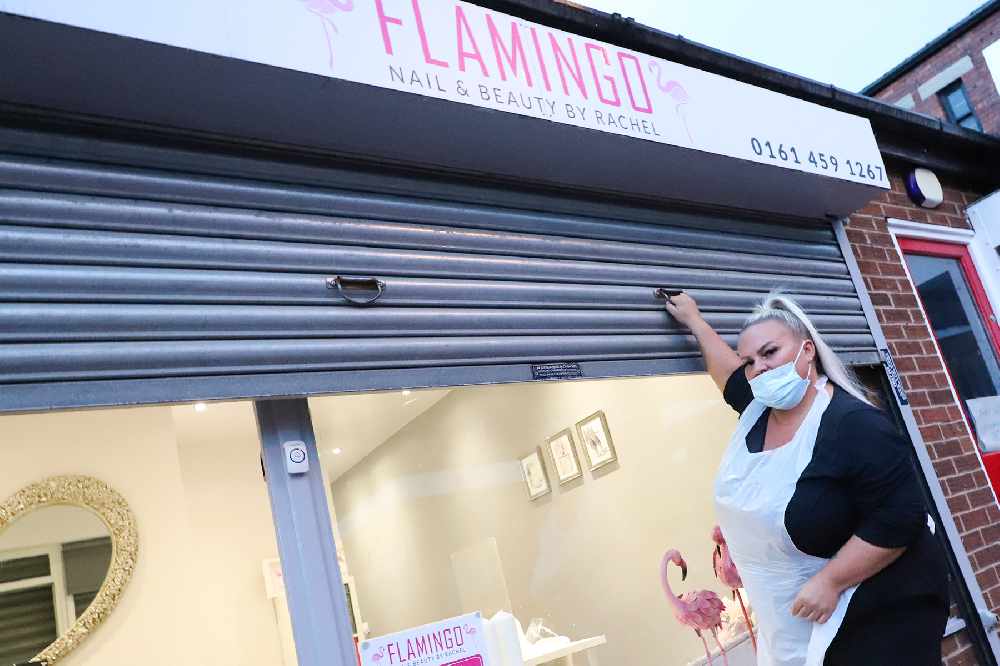 Dukinfield's One Bay Trading is Jake Manson's new business.
He's only had two days of trade this year, and has 'spent a lot of time getting the shop ready through the last lockdown.'
"I've finally got myself open, and now I've got to lockdown all over again," he said.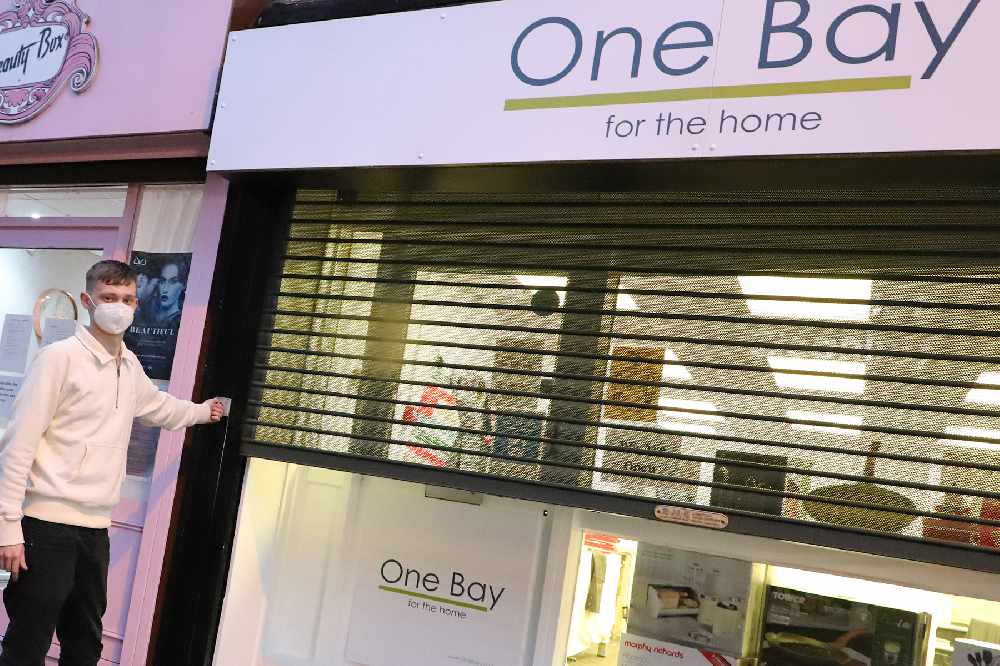 Watch a video to hear from businesses in Ashton and Stalybridge, by Nigel Wood, at the top of the page.
Keep up to date with all the latest local and national developments here: https://www.questmedianetwork.co.uk/news/daily-coronavirus-updates/.