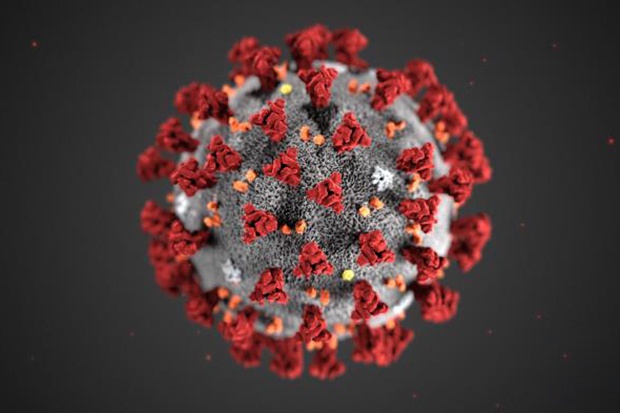 The county council is now reporting Covid infection rates at local level and says it is monitoring the data closely to help prevent the kind of outbreak seen in Leicester.
The data - which will be updated weekly at www.derbyshire.gov.uk/coronaviruscases - covers the number of weekly cases in Derbyshire, the number of cases in different age groups, and the rate of infection in each district since the beginning of February.
Public Health England (PHE) currently gives detailed information to county and unitary authorities on a weekly basis.
However, councils across England are asking PHE and the government to issue data more frequently to support Directors of Public Health in being able to act on local cases quickly to prevent outbreaks.
Last month, Leicester became the first city in the UK to be placed in a local lockdown, after public health officials voiced concern at the city's alarming rise in Covid-19 cases. Non-essential shops were forced to close for at least two weeks and schools closed to all but the most vulnerable children and children of key workers.
DCC's Director of Public Health, Dean Wallace, said: "This information will support councils, the health sector, private businesses and residents in acting on any rise in infection rates quickly. By taking decisive action at an early stage we can help to prevent outbreaks and avoid situations of the type seen in Leicester as far as possible.
"I would call on everyone to remember that, despite the easing of some restrictions, this isn't over. Washing your hands, maintaining a social distance of two metres and wearing a face covering on public transport are the best methods of stopping the spread of coronavirus regardless of the infection rate in your local area.
"People can carry the infection without showing symptoms. By following this advice, and by getting tested and isolating immediately if you have symptoms, we can help to protect ourselves, our families and our Derbyshire communities.
"When looking at the data it is important to remember that the number of cases in Derbyshire is currently relatively small and a few cases can change the infection rate for an area quite considerably.
"There are lots of factors that can contribute to the number of cases in an area including demographic differences, the number of care homes and social and economic factors. We are monitoring the rates of infection across Derbyshire closely and will take action as needed."
Data on the county council website covers 'Pillar 1' and 'Pillar 2' information. Pillar 1 gives the positive test results from hospitals and healthcare testing while Pillar 2 gives the positive test results from the wider community.