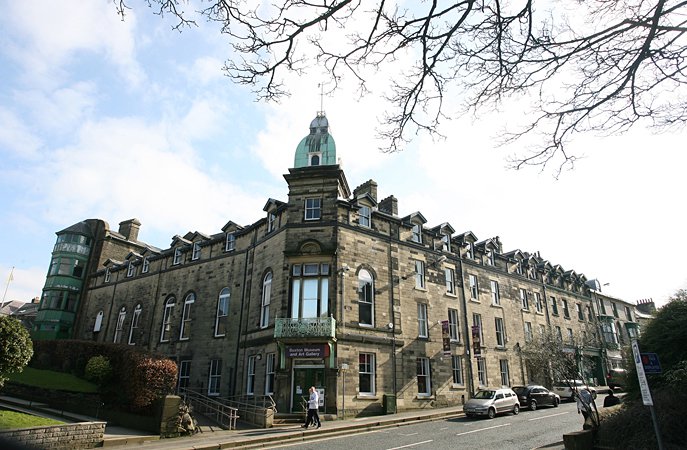 New Arts Council funding has been granted to Buxton's Museum and Arts Gallery to help support local artists and improve its digital channels during the coronavirus outbreak. 
The museum on Terrace Road, ran by Derbyshire County Council, has been awarded £22,500 by Arts County England in emergency response funding.
It will be used to commission artists and performers to develop work in response to the pandemic.
The money can also be used to foster sustainability for artists, using the money to buy equipment and to train and reskill.
The funding will help the museum to develop a memory of the coronavirus pandemic for the collections, made by local people, and support further development of the Wonders of the Peak and Depicting Derbyshire websites.
These sites link the museum's artefacts back to Derbyshire's landscape and include articles about the Peak District written by people who live and work there, and artworks made by travellers who have passed through it.
Cllr Barry Lewis, DCC leader and Cabinet Member for Strategic Leadership, Culture and Tourism, said: "It's great news that even during the pandemic Derbyshire's artists and performers will still be able to contribute to the local arts and culture scene.
"This funding is extremely welcome and I hope it will enable us to attract more visitors to the museum and the county when it's safe to do so and we're fully back open for business."
Following the Covid-19 crisis, the Arts Council has developed a £160 million Emergency Response Package, with nearly 90 per cent coming from the National Lottery, for organisations and individuals needing support. Find out more at www.artscouncil.org.uk/covid19.
Arts Council England is the national development agency for creativity and culture. By 2030, it wants England to be a country in which the creativity of everyone is valued and given the chance to flourish, and where everyone has access to a remarkable range of high-quality cultural experiences.
Between 2018 and 2022, it is set to invest £1.45 billion of public money from government and an estimated £860 million from the National Lottery to help deliver this vision.
People can find out more about Buxton Museum and Art Gallery's projects and collections by visiting the following pages:
derbyshire.gov.uk/buxtonmuseum
buxtonmuseumandartgallery.wordpress.com
Facebook – Facebook.com/BuxtonMuseumandArtGallery
Twitter – @BuxtonMuseum
Instagram – @buxtonmuseum