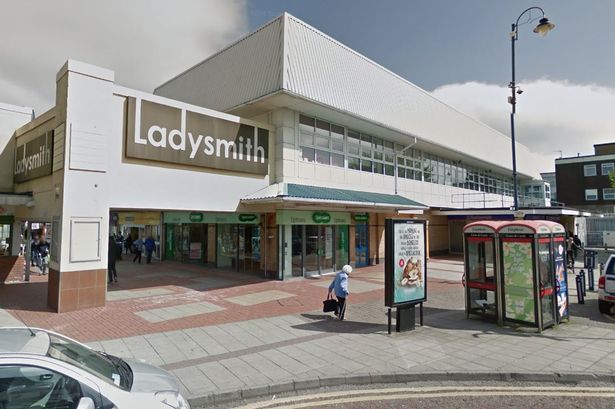 Ladysmith Shopping Centre in Ashton has confirmed its plans for re-opening non-essential shops from next week. 
From Monday 15 June, the centre say its opening hours will revert to 8am until 6pm Monday to Saturday and 10am until 4pm on Sundays.
Bosses say there are three hand sanitiser units on the mall for shoppers to use and they will be implementing queuing systems for the stores using non-slip tape on the malls.
New signage (pictured below) has already been installed which reminds people to shop responsibly, adhere to social distancing, wash hands regularly and stay at home if they have Covid-19 symptoms.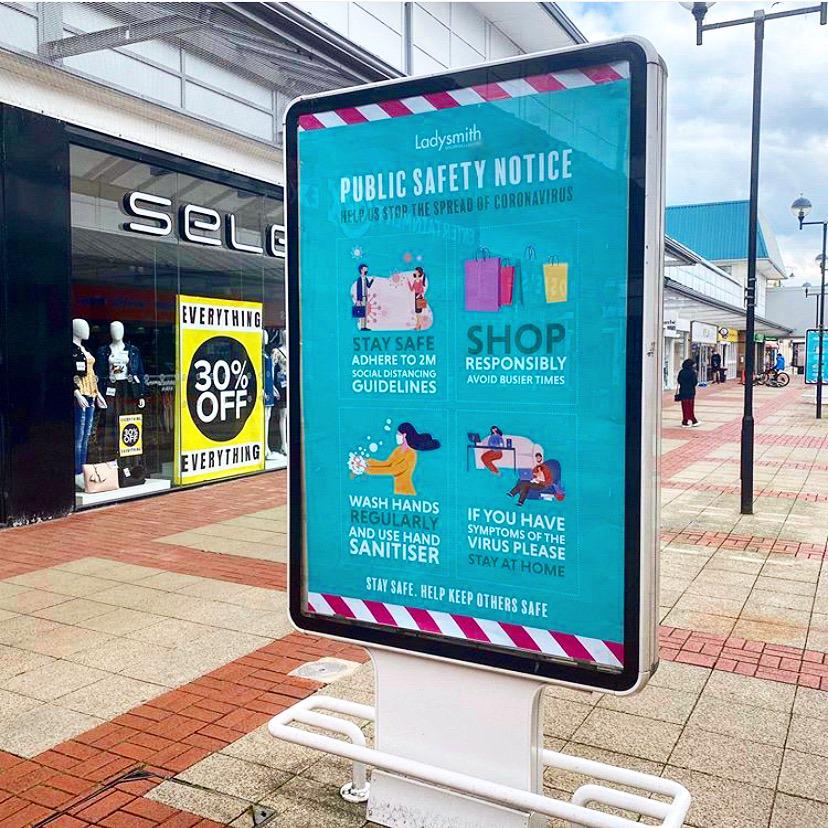 Ladysmith has put together a list of FAQs - from restrictions in place, advice on face coverings and if children unaccompanied by parents are allowed in the centre - which are available to view on their website at https://www.ladysmithshoppingcentre.com/Article/Covid-19-FAQs.
Keep up to date with all the latest local and national developments here: https://www.questmedianetwork.co.uk/news/daily-coronavirus-updates/.