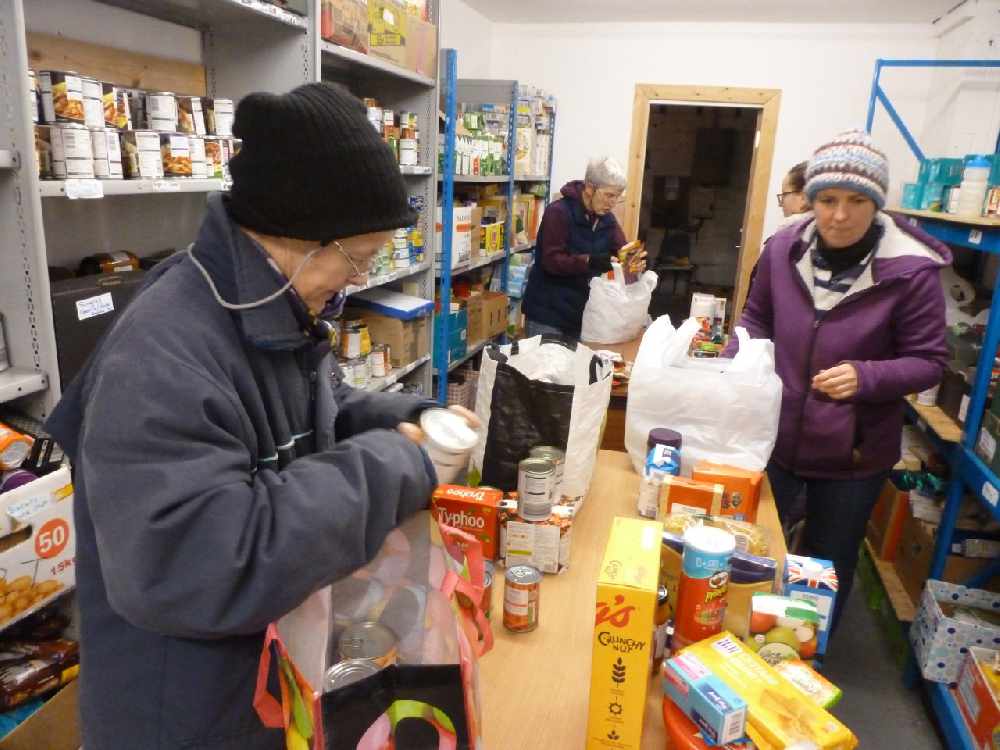 There has been a dramatic rise in the number of people turning to Glossopdale Foodbank for emergency help.
The numbers coming to its local distribution centres and new delivery service last month increased by an amazing 425 per cent compared with April last year.
In just four weeks, 268 parcels were given out to a total of 171 families and 97 individuals.
Each family parcel provides three meals for three days for a family of four, while each individual parcel supplies three meals over three days.
Foodbank co-ordinator Charlotte Mendes-Kelly said: "These figures show the dramatic impact that the coronavirus is having across the valley as more people than ever are being caught up in very difficult times, with a chronic shortage of enough money to pay their bills and to feed themselves and their families."
Commenting on the impact this was having on the foodbank itself, she said: "Foodstuffs are in short supply and supermarkets are limiting how much people can buy, so the food contributions to our collection baskets in the supermarkets have fallen significantly at the same time as the demand for the foodbank has risen dramatically."
Charlotte is urging residents to try to place a couple of tins of food, or packets of rice and pasta, in the baskets when they shop, to aid those who are suffering more than most.
Now, as a result of the increased demand, the foodbank is having to buy most of the food it gives out.
In the past, food donations made up the largest proportion of food distributed.
Charlotte thanks the many people who have responded generously to appeals in the local media to communities. It has resulted in financial donations which has enabled the foodbank to continue its vital service.
The foodbank has also risen to the challenge of the crisis by establishing a new delivery service to help those who are in financial hardship, self-isolating and unable to go out to shop, because of their underlying health conditions.
Foodbank chair Godfrey Claff said: "This is not a success story. To have four times the numbers of people who used to use our service now needing it, is a sad commentary on how easy it is for people to fall through the country's safety net into financial crisis, even when the Government has relaxed many of its conditions for welfare assistance.
"If there is a good side to this story it is the enormous generosity of the Glossopdale community in supporting the foodbank in the way it does now and has in the past."
For people suffering financial crisis and in need of the foodbank's service, parcels can be collected at the following centres: Glossop Children's Centre, Victoria Street (Monday and Wednesday 10am-noon); Hadfield Children's Centre, Queen Street (Tuesday and Thursday, 10am-noon); George Street Clinic (Monday to Friday 9am-5pm); Gamesley Pantry, Winster Mews, phone 07745 642482.
For home delivery for people self-isolating, call 07811 684282.
Keep up to date with all the latest local and national developments here: https://www.questmedianetwork.co.uk/news/daily-coronavirus-updates/.