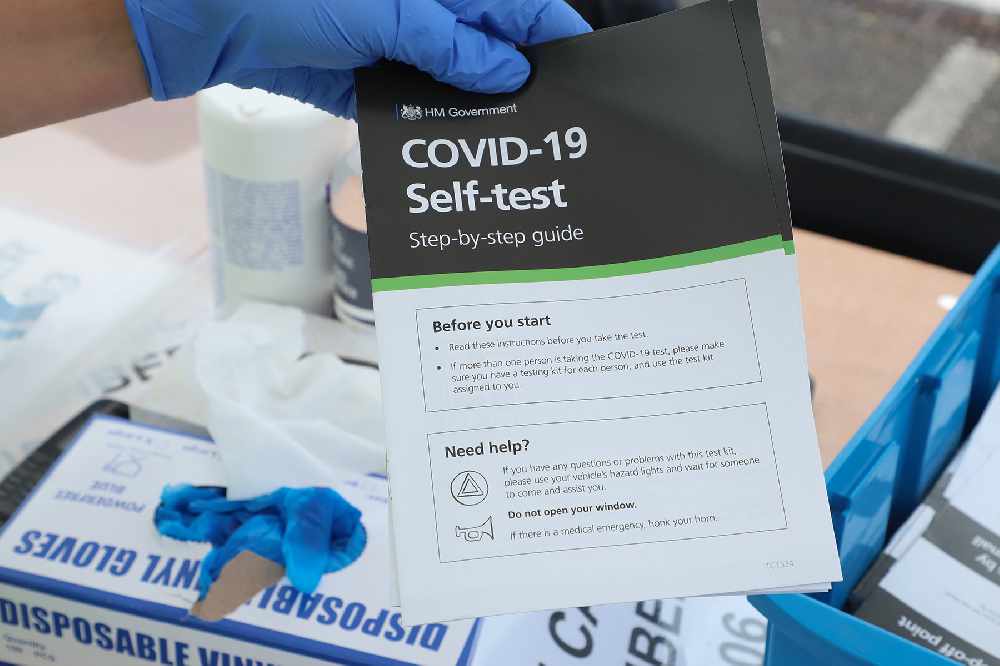 People are being reminded that they should still get a Covid-19 test if they develop symptoms of the virus during the current period where lockdown restrictions apply.
If you DO have symptoms
The two semi-permanent Covid-19 testing sites are still in operation on the council car park on Darnton Road in Ashton - next to the boating lake, opposite Stamford Park - and on Beeley Street in Hyde.
The walk-through sites are currently open for PCR tests from 8am to midday every day of the week.
A pre-booked appointment is essential before attending the site by heading to www.nhs.uk/coronavirus or calling 119.
Availability of tests is determined by national capacity and appointments are released at different times throughout the day, so it is worthwhile to keep trying for an appointment.
Residents can arrive on foot, by bike or by car, and will be guided into and through the marquee for their test by site staff - who will have access to translators via telephone. Car parking is also available.
The whole process should take approximately 10 minutes.
Residents are asked to maintain a social distance from other residents if walking to get a test, and whilst on site.
If you DON'T have symptoms
Two quick Covid testing sites are open in Tameside at Dukinfield Town Hall and Stalybridge Civic Hall.
They are aimed at people who don't have Covid-19 symptoms, are unable to work from home and need to come into contact with others at work.
The Dukinfield site - accessed via the Chapel Street entrance - is open Monday to Friday from 7am to 7pm.
The Stalybridge site - which can be accessed through the Old Market Hall entrance near the statue - is open Monday to Friday from 9am to 5pm.
There is no need to book, people can just drop in but need to bring ID and proof of occupation.
Visit https://www.tameside.gov.uk/rapidtesting for more information.
Widespread rapid testing available
Since schools and colleges returned to the classroom from 8 March, the council has confirmed that the following people in Tameside will have regular asymptomatic rapid lateral flow testing made available to them to 'ensure that any cases without symptoms are picked up quickly':
Secondary pupils, and pupils in Further Education will be supplied with home test kits to continue twice weekly testing at home.

Primary staff will be able to continue to test at home twice weekly.

Secondary staff are able to get twice-weekly testing in school currently, but will be able to test at home going forward.

Households, childcare and support bubbles of primary and secondary-age pupils.

Households, childcare and support bubbles of primary and secondary staff.
Primary school pupils will not be asked to test at this time, the authority says.
The tests are carried out using rapid lateral flow devices, whereby a result is available in half an hour.
Those accessing rapid testing should do so twice a week, three to four days apart.
All eligible residents are being encouraged to take up the rapid lateral flow Covid testing offer - to help reduce transmission, keep schools open and protect the community.
Testing for members of households, childcare or support bubbles of school staff and pupils
Those who are members of a household, childcare bubble or support bubble of staff or a pupil can get a twice-weekly lateral flow home test:
through their employer if they offer testing to employees, contact employer for more information
by collecting a home test kit from a designated test site
Home test kit collection points
There's an option to collect a home test kit from a local test site, those eligible can find the nearest home test kit collection point here.
Tameside collection points are the symptomatic testing sites at Beeley Street Car Park in Hyde and Darnton Road Car Park in Ashton.
There is no need to book a slot, as people can just turn up.
People can collect two packs at a time, which each contain seven individual test kits.
Results should then be reported online or by calling 119, if people have collected kits/ordered online.
A reminder of the testing process
The symptoms of Covid-19 are:
High temperature
A new, continuous cough
A loss of or change in your normal send of taste of smell
People who develop any symptoms are being told they should stay at home for 10 days and only leave the house to get tested.
In the video below, Denton GP Dr Asad Ali, who is also Co-Chair at NHS Tameside and Glossop Clinical Commissioning Group, talks you taking a Covid-19 test if you are not familiar with the process.