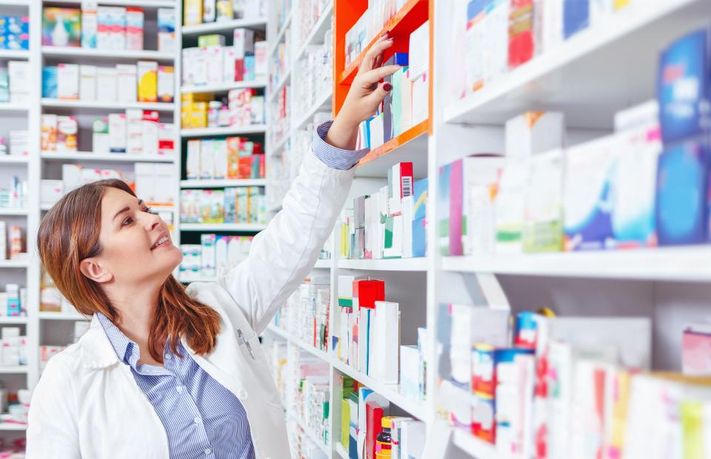 Pharmacies and GP practices will be open in Tameside and Glossop on May bank holiday (Friday 8 May) in addition to other available primary health care services.
Residents are being reminded by NHS Tameside and Glossop Clinical Commissioning Group not to visit their GP practice, pharmacy or hospital if they are showing symptoms of COVID-19 - a dry, persistent cough, fever or shortness of breath.
Due to the current concerns about coronavirus and in line with guidance from Public Health England, GP practices are taking measures to ensure the safety of all its patients and staff.
Patients are advised to telephone their GP practice in the first instance, or to check the practice website for details about accessing their GP via online consultation.
Anyone with a pre-booked appointment will receive a telephone triage prior to attending the practice. All new appointment requests will be booked as a telephone triage in the first instance.
Pharmacies will operate between 2pm and 5pm on 8 May to dispense prescriptions and residents are advised to only order medication if it is necessary. Some pharmacies will take the decision to open for longer.
People are being asked to avoid ordering extra months of medication just to stockpile. The number of requests for delivery of medicines due to the COVID-19 pandemic has increased and residents are advised to use this service if they have no other option, to help to ensure that pharmacies have the ability to deliver to those who are in need.
Anyone needing urgent medical help and not sure what to do can contact NHS 111 online at 111.nhs.uk (for people aged five and over only) or call 111 who are available 24 hours a day, 7 days a week.
If people have a condition that needs prompt medical help to avoid it deteriorating, but is not life-threatening, then the urgent treatment centre (including walk-in access) and primary care access service at Tameside and Glossop Integrated Care NHS Foundation Trust (Tameside Hospital) is there to help you.
NHS Tameside and Glossop Clinical Commissioning Group Co-Chairs, Drs Asad Ali and Ashwin Ramachandra, said: "Anyone feeling unwell and self-isolating should ask friends, relatives or neighbours to collect medicines in the first instance to reduce the demand and pressure on the pharmacy delivery services.
"For those who are self-isolating, and are struggling to access medication with no support available, please call our helpline on 0161 342 8355.
"Finally, please follow all government announcements on self-isolation and social distancing: stay at home; only go outside for food, health reasons or essential work; stay two metres (6ft) away from other people; wash your hands as soon as you get home and protect yourselves and others."
For a full list of pharmacy opening times and other available health care services including emergency support visit https://www.tamesideandglossopccg.org/accessingcare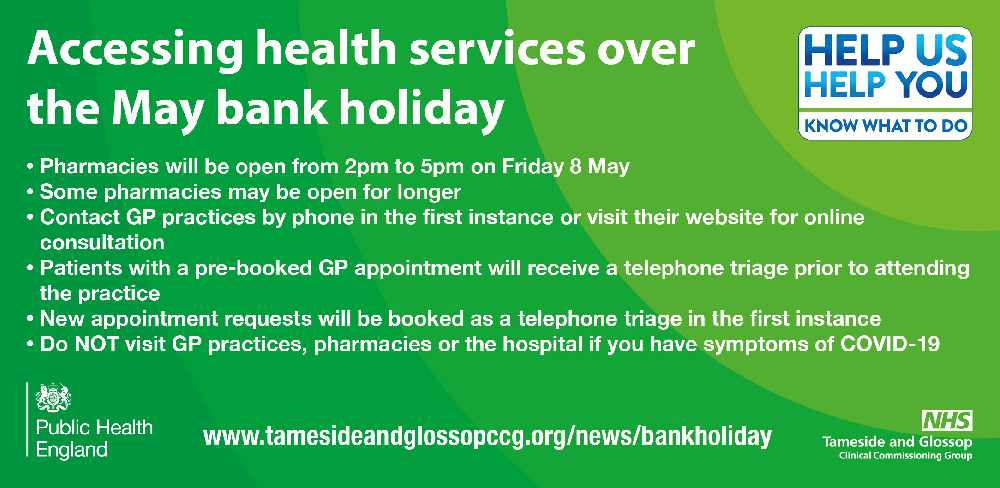 Keep up to date with all the latest local and national developments here: https://www.questmedianetwork.co.uk/news/daily-coronavirus-updates/.