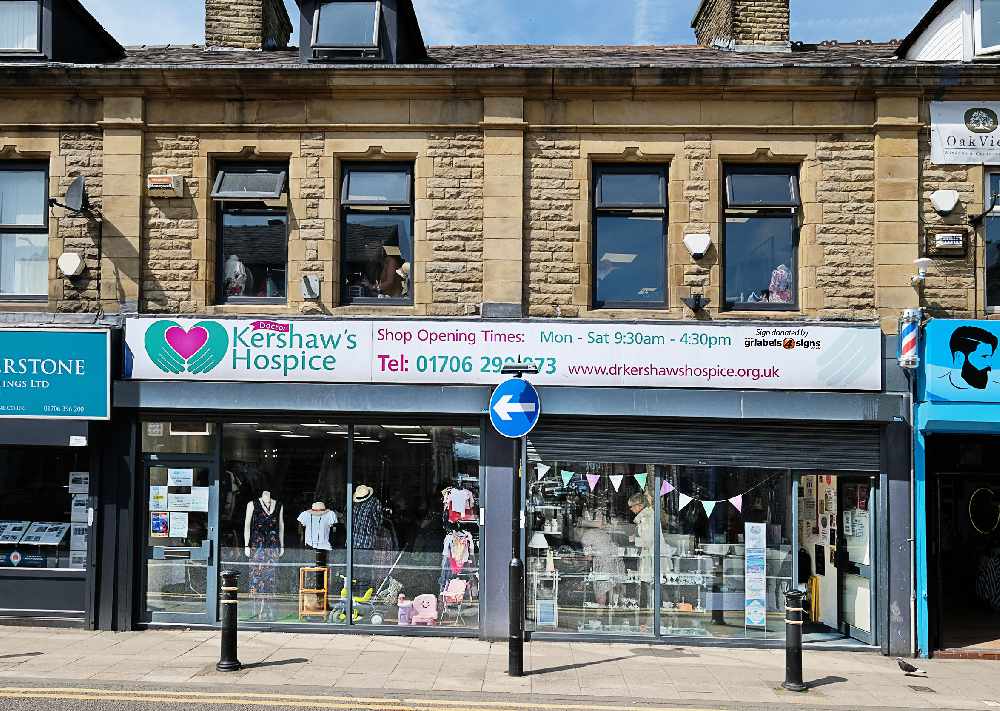 Dr Kershaw's Hospice has confirmed the phased re-opening of its charity shops from next month and is urgently appealing for donations.
The shop on Market Street in Shaw (pictured) will be the first to open on Monday 15 June, in line with the Government's announcement amid the easing of lockdown restrictions.
The hospice has seen a significant drop in funding as a result of its shop closures and a number of fundraising events being cancelled across the borough.
It says the reopening of shops over the coming weeks will help to secure vital income for patient care.
The managers of the shops have been working throughout the pandemic to get them ready for re-opening, with enhanced health and safety and social distancing measures put in place.
The hospice say all employees have been trained appropriately and will be provided with the required Personal Protective Equipment (PPE).
Each shop will have a one-way system throughout the store, with floor markers helping to guide customers and adhere to social distancing guidelines as set out by the Government.
The shops have temporarily closed fitting rooms, and customers are asked, where possible, to pay by contactless payment.
There will be a reduced number of customers allowed in the store at any one time, with all customers being asked to queue outside and to use the hand sanitiser provided on entry.
The shops will also be introducing cleaning throughout the day, which will include regularly disinfecting high touch points such as door handles and hand rails.
For customers' peace of mind, any donations which have been received will be 'quarantined' for the suggested 72 hours and cleaned before being made available in store for purchase, in order to prevent any contamination.
Dr Kershaw's say it costs £3.6 million a year to run the hospice and the shops help to provide vital income towards palliative and end-of-life care for patients living within the local community. It adds that shopping in the hospice shops will help a patient to spend their last days with their loved ones, pain-free, in comfort and with dignity.
Rebecca Bentham, Head of Income Development at Dr Kershaw's, said: "We are excited to be able to re-open our Hospice shops and welcome back our customers. We have put in place all necessary measures to ensure a safe shopping environment for our customers' and staff's protection, and we ask the public to please follow the guidelines provided for their own safety.
"Customers' support is vital in keeping the Hospice open, and shopping in our shops will help make a difference to someone else within your community – someone else's mother or father, someone else's son or daughter… someone else's friend. We look forward to welcoming you back to Dr Kershaw's Hospice shops and seeing you soon."
More information on when the rest of the charity's shops - in Lees, Royton and Oldham town centre - will be opening will be made available on the hospice's website www.drkershawshospice.org.uk and on the Hospice's social media platforms.
Keep up to date with all the latest local and national developments here: https://www.questmedianetwork.co.uk/news/daily-coronavirus-updates/.