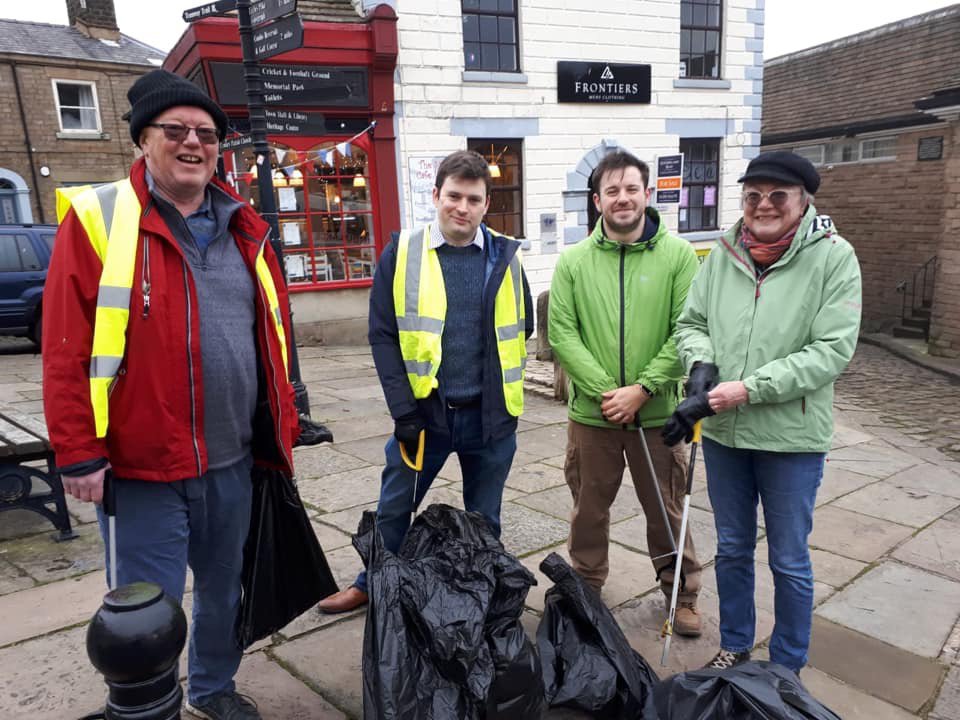 High Peak MP Robert Largan says the community spirit shown by people across the area is exceptional and an example of how strong local communities across High Peak are.
The MP comments: "The people of High Peak are pulling together to ensure we protect the most vulnerable in society. Volunteer groups have sprung up in almost every town and village. Teachers are delivering packed lunches to the homes of children on free school meals. Food banks are working day and night to help the most vulnerable."
As the coronavirus pandemic continues to spread, he has urged everyone to follow the advice and guidance on social distancing.
"We are facing huge challenges in the weeks ahead," Mr Largan said. "Please follow the advice from the Government, the Chief Scientific Officer and the Chief Medical Officer.
"My office and I are working round the clock, supporting constituents who require urgent assistance and raising issues with Minsters. We can all help each other, and we can all do our bit by helping those nearest to us."
Local groups are setting up across towns and villages in High Peak to help co-ordinate the community effort.
"We have lots of fantastic local businesses offering local delivery options now. I'm trying to put together lists for every area of the High Peak and to share so people know what is out there. If you run a business that's offering services or know of one, please contact my office."
MPs have also been in Westminster to push through emergency legislation to help deal with the impact of Covid-19.
Mr Largan adds: "I have been speaking to businesses, and many others in the constituency affected by this pandemic and pushing the Ministers to ensure everyone in High Peak has the tools and support they need to get through this."
You can contact the MP's office by calling 01663 769779 or emailing mail@robertlargan.co.uk.
Main image:
High Peak MP Robert Largan at a previous litter pick in Chapel-en-le-Frith (before social distancing measures were brought in).