The High Peak's new walk-in coronavirus testing site is open and the message to the community is to use it.
The rapid test centre at the Octagon in Buxton's Pavilion Gardens, which can be accessed from the promenade, opened last Wednesday (17 February).
It's for people who live or work in the High Peak and have no Covid-19 symptoms. There's no need to book an appointment and waiting times can be checked at www.derbyshire.gov.uk/communitytesting.
Those attending are asked not to bring bags or other items with them that they don't consider to be essential, but are asked to bring a fully charged smartphone if they have one. For those who don't have such a device, staff will be on hand to help with the registration process.
Parents or guardians are asked to accompany those aged 11 to 16.
The centre is open 9am to 7pm Monday to Friday and 9am to 4pm on Saturdays and Sundays.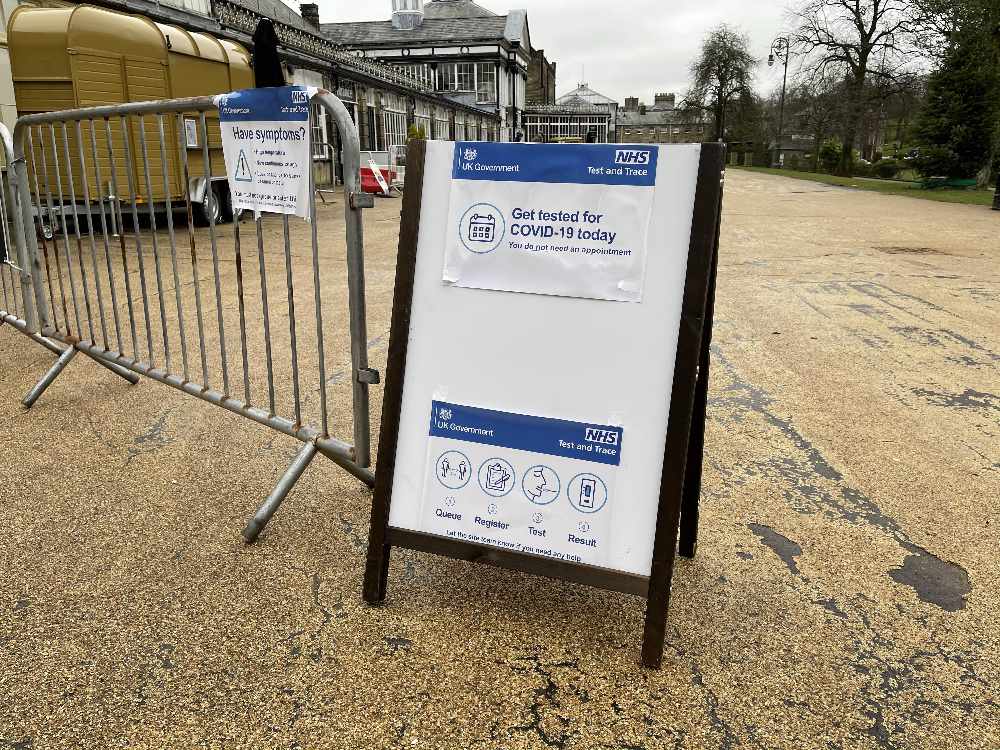 The site is at the Pavilion Gardens in Buxton town centre
The county council say the site – which was put together in just two days with the help of Parkwood Leisure and Derbyshire Fire and Rescue Service – will be provisionally running for six weeks but could be extended depending on factors such as local infection rates.
Mandi Muggeson, one of five team leaders running the Buxton site, said they have been pleased with the response so far. In the first two days of operating, around 300 people were tested and only two received a positive result.
She told the Chronicle: "We welcome everyone from across the High Peak for a test, providing they don't have symptoms.
"We want to reassure the public that it's a safe place to come and all strict hygiene measures are in place.
"We welcome all members of the public – if you're retired, been furloughed or made redundant and also we do encourage people to come if you're working. If you're a trader, working in a supermarket or in a medical capacity, you can come repeatedly for tests."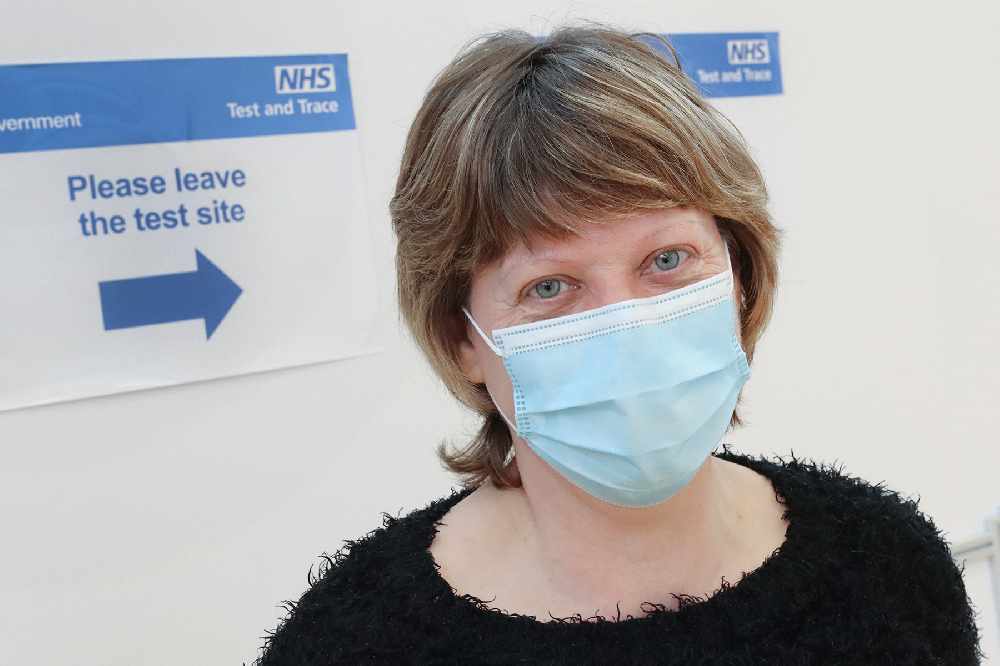 Mandi Muggeson, one of the team leaders at High Peak's coronavirus testing site
One in three people who have the virus don't have symptoms so this community testing through lateral flow tests is seen as an important way of reducing the number of Covid-19 cases in the borough.
Mandi added: "You can also come if you've had the vaccine – that's not a problem. Some people at the other centres have been coming for a test on a weekly basis – such as those working in supermarkets, and teams of electricians and plumbers whose employers would like them to come on a weekly basis when they're going into people's houses for work purposes.
"The norm is once a week but you can come more often than that if you need to.
"To reassure the public, we are tested every single morning. The staff come in an hour earlier before the site opens to check that everyone tests negative before we open the doors."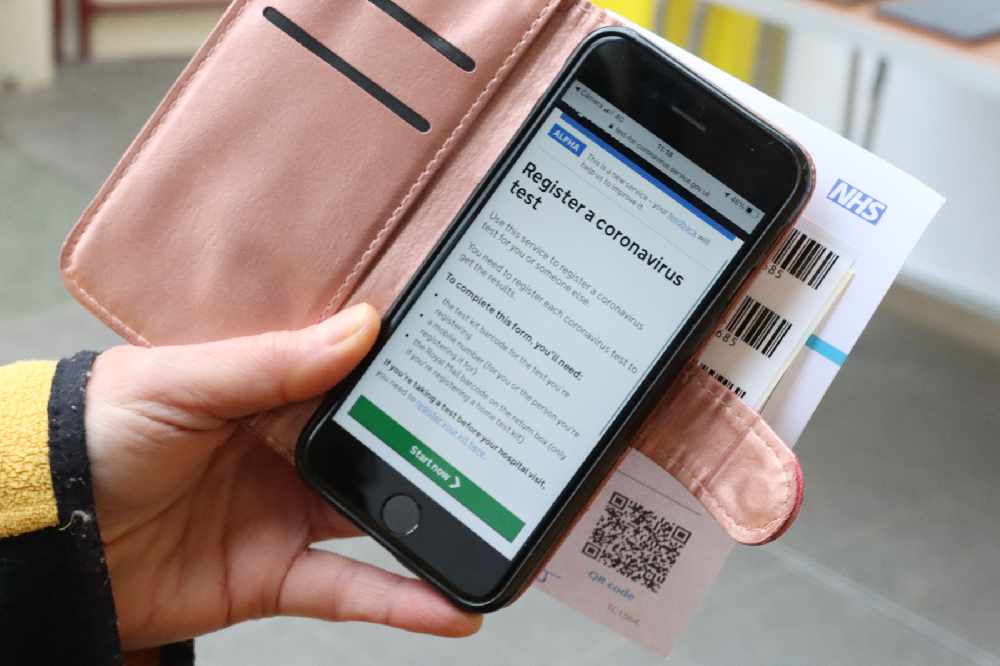 People can register on arrival at the site using a smartphone
For those who feel apprehensive about taking a test, Mandi has a reassuring message for you.
She said: "It's very understandable, I was even apprehensive before doing my first one. It's a strange scenario because you have to put a swab in the back of your throat and up your nostril but I think people do get used to it.
"Now I've done it for several days, it's not as bad as you might think it is. There's a lovely, friendly team here – everybody knows the situation and how you feel because they're doing their daily tests.
"We're just here to help with a smile and a joke to put you at your ease and make it as painless an experience as possible."
When the Chronicle visited the site on Friday, we spoke to Buxton resident Ronald Cundy (pictured below) who was having his first Covid-19 test.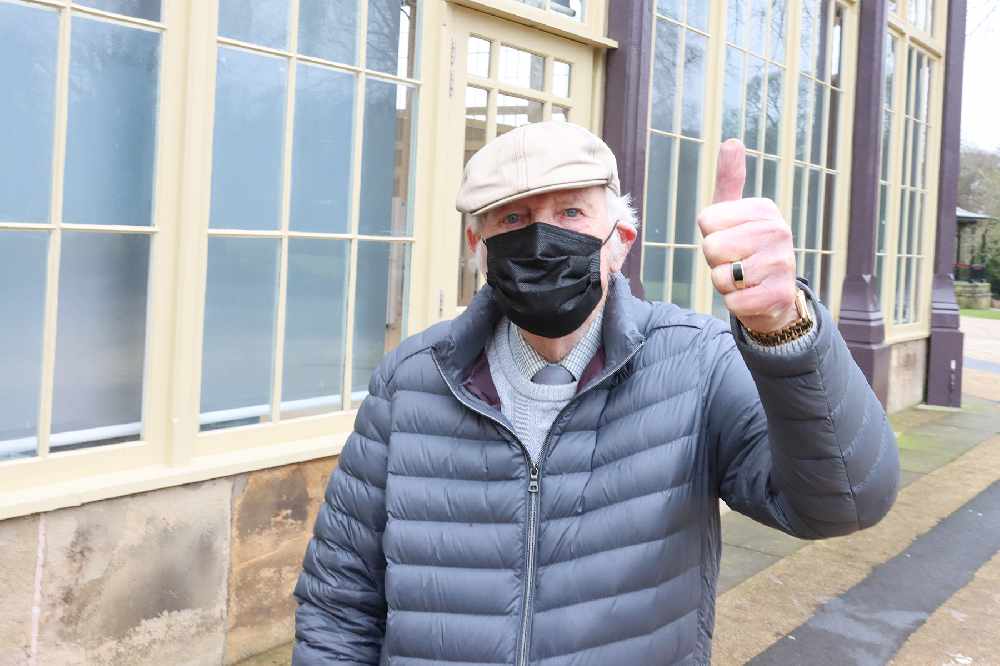 The 86-year-old – who was "relieved to have had his first vaccine dose five weeks ago – encouraged people to get a test.
He said: "It's very important to get a test and it's free too. It feels like a step towards getting back to normal."
Up to 12 February, more than 33,000 tests had been carried out at Derbyshire's community testing centres, with 419 people – just 1.3 per cent – testing positive.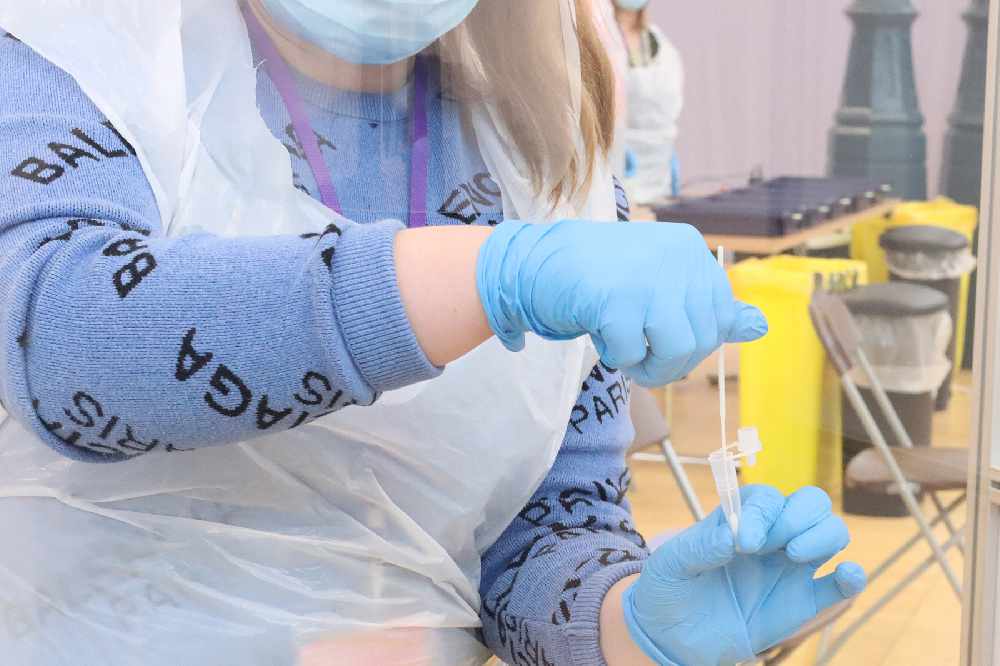 One of the lateral flow tests being carried out by a test operative at the Buxton site
Derbyshire's Director of Public Health Dean Wallace said: "It's great news that rates of infection are falling across Derbyshire, as they are nationally.
"However, the virus is still out there and we need to make sure we are breaking the chain of transmission, especially among people who are still going out to work and mixing with colleagues and the public.
"For peace of mind, I'd urge anyone without symptoms to get tested regularly to make sure they aren't unwittingly passing the virus on to colleagues, family or friends.
"Let's do this for Derbyshire so that we can all get back to doing the things we love more quickly."
Two more centres will open in Erewash and Derbyshire Dales this week, meaning every district and borough in Derbyshire will then have a community testing site.
Watch our full report from the Covid testing site in the video - captured by Nigel Wood - at the top of the page.
Keep up to date with all the latest local and national developments here: https://www.questmedianetwork.co.uk/news/daily-coronavirus-updates/.