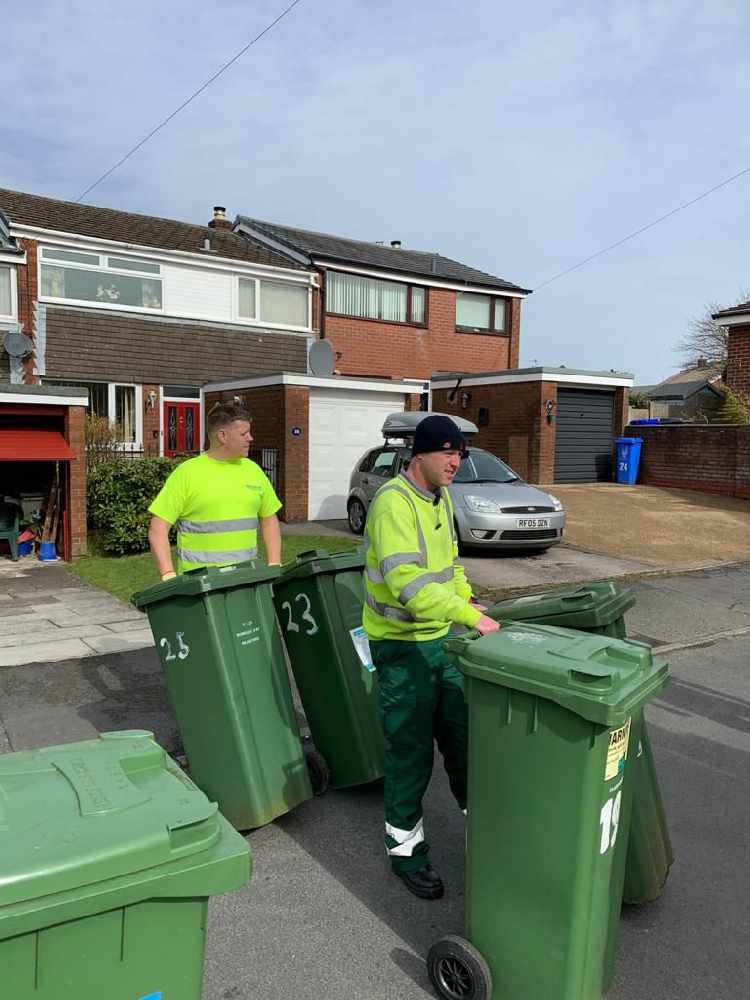 With Tameside bin staff working hard to run a full service, residents are being asked to do their bit to help protect workers while they do their jobs.
The council is asking people to clean their bin handles when presenting them for collection. Also, in accordance with national guidance, they are asking households with coronavirus symptoms to put used tissues in a plastic rubbish bag and tie it when full. This bag should be placed in a second tied rubbish bag, then 72 hours later, placed in the green (general waste) bin.
Tameside Council Executive Leader, Cllr Brenda Warrington, said: "Whereas many other local authorities are scaling back their waste and recycling services, we are increasing the capacity within ours to make every effort to deliver a full service.
"The commitment of our staff – who are cancelling annual leave and also helping out from other services - to take this challenge on is incredible.
"I would strongly urge you please to support them in their efforts by following the advice about cleaning bin handles and the safe disposal of waste in accordance to the guidance. This will help protect workers and the wider community while also helping to keep essential services running."
For further details of public health advice, service delivery and where to seek or offer support, visit www.tameside.gov/coronavirus.
Keep up to date with all the latest local and national developments here: https://www.questmedianetwork.co.uk/news/daily-coronavirus-updates/.