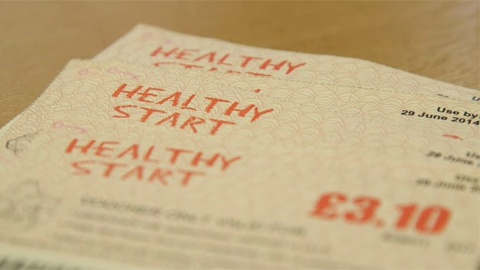 The application process for families in Tameside to apply for Healthy Start vouchers has been made easier, Tameside and Glossop Clinical Commissioning Group has said.
Updated legislation now states that Part B of the Healthy Start Voucher Scheme's application form no longer needs to be signed and stamped by a health professional and no longer needs to be sent off with a temporary cover letter, that was introduced temporarily in April.
The vouchers are worth up to £6.20 a week per child to support families, subject to eligibility criteria.
They can be spent on milk, fresh or frozen fruit and vegetables or they can be exchanged for free Healthy Start vitamins for pregnant women, breastfeeding women and children aged from six months to four years.
Cllr Eleanor Wills, Tameside Council Executive Member for Adult Social Care and Population Health, said: "This new change will make it a lot easier and quicker for families to apply for the vouchers which can be used to help pay towards essential food, milk or vitamins, at a time when many will be feeling the pinch on their purse strings due to the coronavirus pandemic."
Eligibility for the scheme applies to anyone at least 10 weeks pregnant or who has a child under four years old and receives:
Income support
Income-based Jobseekers Allowance
Income-related Employment and Support Allowance
Child Tax Credit (with a family income of £16,190 or less per year)
Universal Credit (with a family take home pay of £408 or less per month)
For more information about the scheme, eligibility, an application form and details on how to apply, visit https://www.tameside.gov.uk/healthystart.
For further information and advice, contact the Healthy Start helpline on 0345 607 6823.
Keep up to date with all the latest local and national developments here: https://www.questmedianetwork.co.uk/news/daily-coronavirus-updates/.