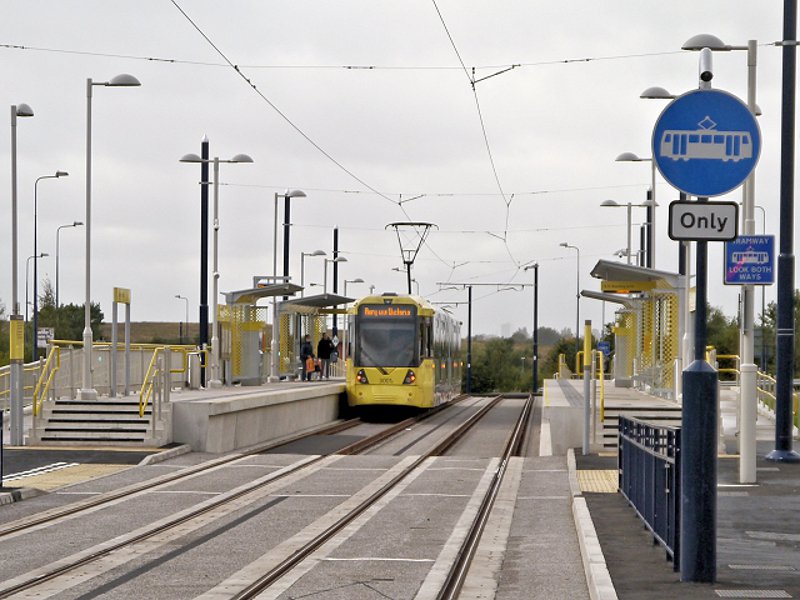 Transport bosses are encouraging people to have their say on how the future transport network across Greater Manchester should operate. 
Although the guidance is to stay at home as much as possible, Transport for Greater Manchester (TfGM) has reported a small but steady increase on public transport and on the roads, as some people return to work and the rules around spending time outdoors have been relaxed.
As the country continues to move out of lockdown, more people will begin to travel more often. With that in mind, TfGM has created a 'Future Travel Survey' to get people's views on how it should work. It shouldn't take more than 15 minutes to complete and those who enter have a chance to win one of three £50 supermarket shopping vouchers up for grabs.
In a statement, Stephen Rhodes, Customer Director for TfGM, said: "We need to make sure the limited capacity we will have on our public transport services is there for those who need it, and that our future transport network and services help to get Greater Manchester moving again.
"We want to keep you safe, support our economy and ensure our recovery is sustainable, so we can cut congestion and have cleaner air for everyone.
"To get this right we need to know what you think and what you need. That's why we'd like you to fill out our Future Travel Survey. It doesn't matter how you plan to travel, whether you walk, cycle, take public transport or drive – all your views are important and will help shape our plans."
Click here to complete the survey.
It has already been announced by Greater Manchester Mayor Andy Burnham that from today (Tuesday), the frequency of Metrolink services on all lines will increase from 20 minutes to 12 minutes Mondays to Saturdays.
First and last tram times will remain the same, and as many trams as possible will run as double trams to help with social distancing.
Changes introduced during lockdown saw older people's concessionary pass holders able to use the region's public transport at any time - in recognition of the low numbers of passengers using them at the time and to help facilitate essential trips.
Now that passenger numbers are increasing, and to maximise capacity and safe distancing during the morning peak, free travel for concessionary pass holders will revert to being available only after 9.30am on weekdays, and all day on weekends and bank holidays.
TfGM say for the same reason, essential Metrolink journeys made by NHS and social care staff and care workers will no longer be free from Tuesday 2 June.
Transport bosses also say people who have to use public transport to travel should be reassured that it remains safe, with enhanced cleaning remaining in place, while stops, stations and interchanges, and buses, trams and trains are being cleaned and disinfected regularly.
TfGM is also reminding passengers to follow travel guidance to help everyone use public transport safely.
There are posters at stops, interchanges and on-board transport offering the latest safety advice to passengers, as well as digital advertising, social media and announcements on-board trams and on platforms and in bus stations and interchanges.
Passengers are being asked to follow these guidelines:
Wear a face covering
Keep a two-metre distance where possible on the platform, stop, station and on board
Wash or sanitise your hands regularly and carry you own hand sanitiser
Use contactless payment methods or smart ticketing where possible and use exact change if cash is needed
Due to social distancing there will be limited space on transport services and you may have to wait longer than usual – please plan ahead, avoid the peaks and be patient when travelling
For the latest updates on services, timetables and safety advice, visit the TfGM coronavirus webpage.
Keep up to date with all the latest local and national developments here: https://www.questmedianetwork.co.uk/news/daily-coronavirus-updates/.