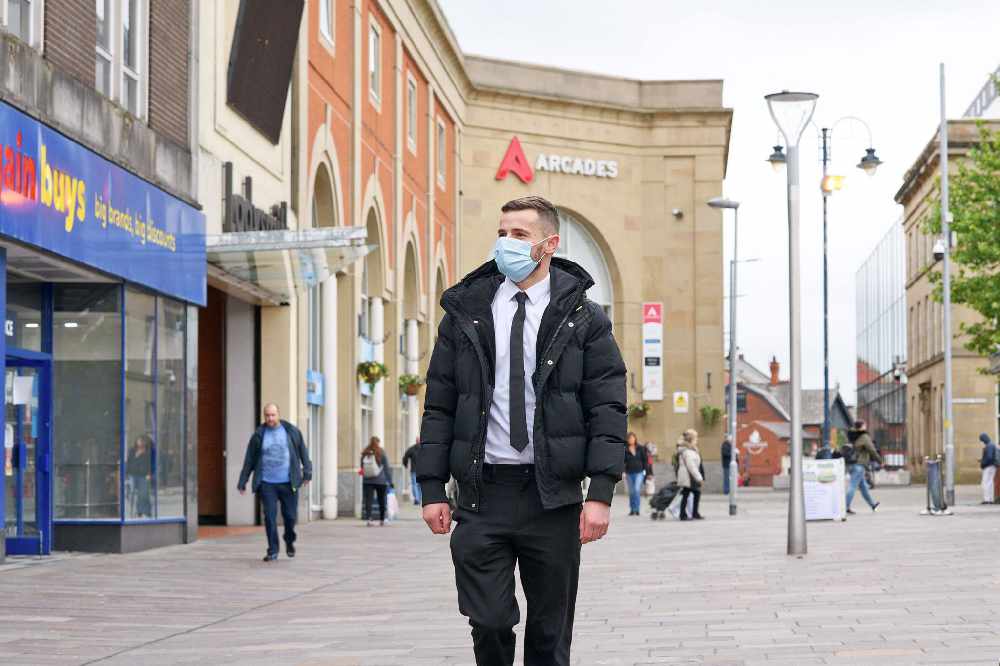 Greater Manchester - which includes Tameside and Oldham - has avoided a shutdown of pubs and bars as it has been placed under Tier 2 in the new system for coronavirus restrictions.
Prime Minister Boris Johnson has set out how the system in England will label regions as being on medium, high or very high alert depending on local infection rates and each level will have different lockdown restrictions.
The region is under the high alert level, which means:
Pubs and bars will remain open but with the 10pm curfew still in place
No household mixing indoors is allowed in any setting e.g. restaurants
Household mixing outdoors is allowed but the rule of six applies - including in private gardens
Gyms and other leisure venues will remain open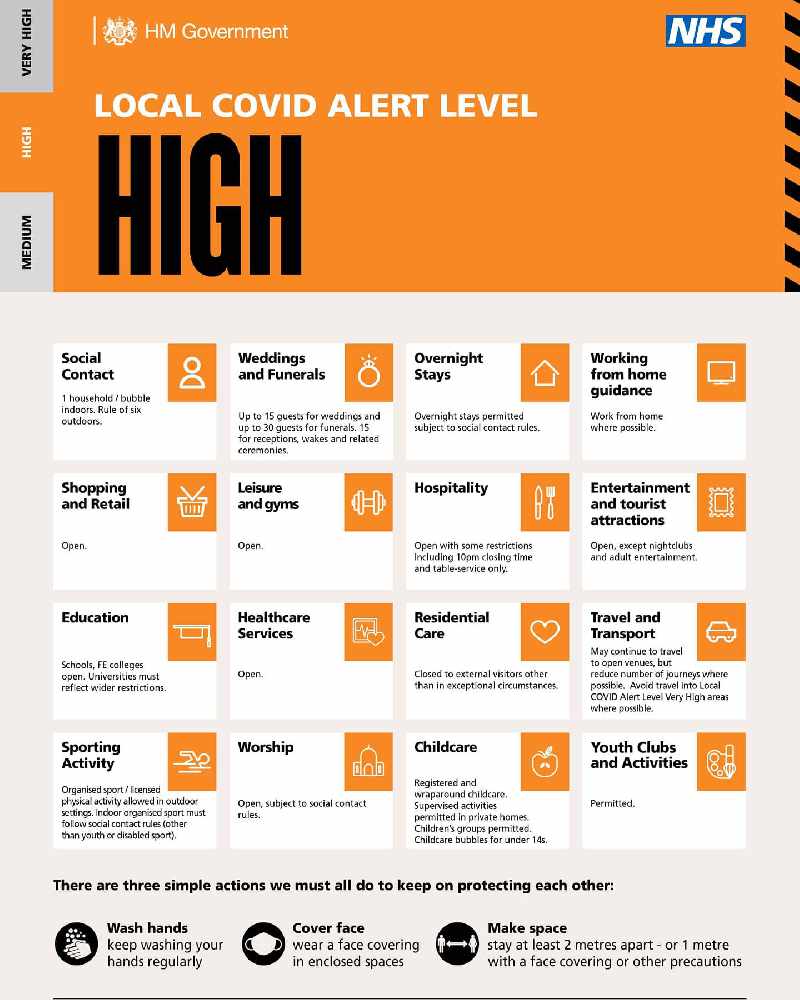 In Oldham, the tougher restrictions on funerals and public transport which were previously in place have been scrapped. It means the limit on the number of people who can attend funerals has increased from 20 to the regional capacity of 30, and residents will be allowed to use public transport for non-essential travel.
Read more on the government website here: https://www.gov.uk/guidance/local-covid-alert-levels-what-you-need-to-know.
If you're unsure, you can also check your postcode to see which alert level applies where you live by heading to: https://www.gov.uk/find-coronavirus-local-restrictions.
MPs in the region were told about the restrictions in a video call with Health Secretary Matt Hancock, before Mr Johnson took to the House of Commons on Monday afternoon.
It followed days of confusion and anger across Greater Manchester, with local leaders lobbying the government for the region to avoid the tightest restrictions - particularly without further financial support.
The decision to keep Manchester's pubs open also came after night-time economy leaders launched a legal challenge over the threat of a draconian lockdown.
Mayor of Greater Manchester, Andy Burnham, tweeted: "This is the right decision and we're glad the government has listened. But any restrictions will lead to loss of trade for businesses and challenges for councils. The PM must give all areas under restrictions full financial support. Anything less will see them levelled down."
'Restrictions are direct result of government failure'
Ashton-under-Lyne MP Angela Rayner, who is the Deputy Leader of the Labour Party, said: "The restrictions announced today are not inevitable, they are a direct result of the government's failure. The failure of existing local lockdowns to drive down infections rates, the failure to deliver a testing system that works and the failure of the Prime Minister to get a grip.
"People in Greater Manchester must not pay the price for the government's failure and incompetence, and we need an economic support package that will support people and businesses through the winter months.
"From what we have seen in recent weeks it is far from clear that the Prime Minister has a plan to get control of the virus, support people and businesses in areas facing local lockdown or regain public trust. The Prime Minister has lost control."
'Increased clarity is very welcome'
Denton MP Andrew Gwynne feels it's the right call to allow pubs and restaurants to stay open and welcomes the rules being simplified.
He said: "Overall, I think that this is the right decision. Being placed in Tier 2 means that hospitality businesses will be able to remain open. The evidence shows that Covid transmission is largely taking place in household, rather than hospitality, settings.
"I also welcome the fact that the rules will be simplified. There has been a lot of confusion about what rules apply where, so increased clarity is very welcome indeed.
"We all now need to ensure that we work together to bring rates down so that we can avoid being put into the much stricter Tier 3. I'm confident that with clearer rules about what we can and can't do, this is very achievable.
"However, there is also the issue of the 10pm curfew. This is something that I cannot support and will be opposing in votes this week. All the evidence shows that this curfew is counter-productive, moving people from Covid-secure bars, pubs and restaurants into illegal house or street parties. Restrictions should only be imposed if they are going to stop the spread of the virus, as this does the opposite it needs to be scrapped."
'Proposals sound very similar to the status quo we've had for two months'
Speaking before the Prime Minister Boris Johnson held a press conference on Monday evening, Stalybridge and Hyde MP Jonathan Reynolds, who is also Labour's shadow work and pensions secretary, said the government urgently needs to announce support for areas in Tier 2 of the coronavirus system.
He said: "Whilst we all clearly need to reduce our contacts to get the infections down, there was no support announced for Tier 2 businesses. I'm glad Greater Manchester isn't in Tier 3, but the proposals so far sound very similar to the status quo we've had for over 2 months now. This just isn't viable for many local businesses - their trade just isn't there.
"We urgently need the Government to announce a package of support for Tier 2 areas. For example, they should reopen the underspend in the £1.3bn Discretionary Grants Scheme, and changing the Job Support Scheme to incentivise keeping staff on part-time. We also need to know what the proposal is for vulnerable people, who were shielding under lockdown? This appears not even to have merited a mention. And frankly, I'm still not completely clear what their plan is to reduce case rates."
Keep up to date with all the latest local and national developments here: https://www.questmedianetwork.co.uk/news/daily-coronavirus-updates/.