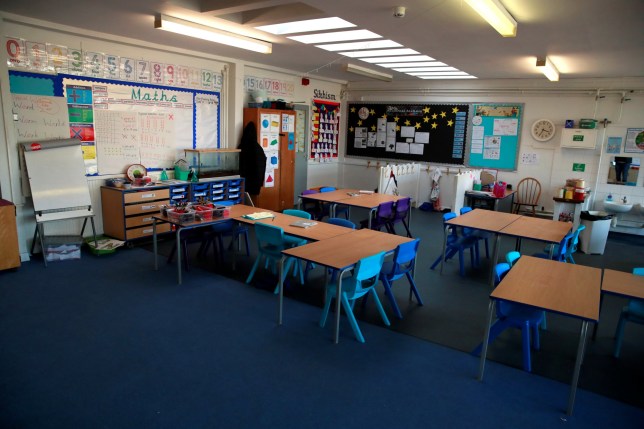 The government has dropped its plans for all primary school pupils in England to return to the classroom before the end of the current summer term.
It was confirmed by Education Secretary Gavin Williamson, who made a statement to the House of Commons on Tuesday afternoon (June 9).
The initial plans would have seen all primary school pupils in England return to classes for four weeks by the end of July.
While children in Nursery, Reception and Years 1 and 2 were able to go back - in smaller classes - last week, head teachers have warned over the feasibility of having more pupils in school while maintaining social distancing.
Williamson told MPs that more than half of primary schools in England admitted pupils from those year groups last week.
Some schools in areas including the North West are worried about the rate of transmission, he said, but did add that scientists say the R rate is below one.
Indeed, schools across Tameside were advised to delay wider reopening until at least Monday 22 June, in response to data released last Friday which suggested the R rate in the North West had risen above one.
Ten schools in Glossopdale also confirmed that they won't be opening their doors to more pupils until at least 22 June.
But three schools in Oldham said on Monday that they were going ahead with plans for a phased re-opening to more pupils, starting this week.
From 15 June, secondary school pupils in Years 10 and 12 will get some face-to-face support, Williamson says.
He says the Department for Education has published advice on hand-washing and social distancing, and safety remains his top priority.
There will also be a test and trace approach to schools, where pupils show symptoms of coronavirus.
Williamson said the government continues to work on the next steps so that those schools that can accept more children in reduced class sizes will be able to.
He also confirmed that exams will take place next year.
Responding to Mr Williamson's announcement on schools in England, the shadow education secretary welcomed the decision "to roll back" the plans to reopen - but expressed "dismay" at the way the situation was handled.
Rebecca Long-Bailey told the Commons: "For weeks, headteachers, education unions, school staff and many parents have warned that the plans to open whole primary schools before the summer were simply impractical while implementing social distancing safely."
She added it is now "imperative the government looks ahead to what the education system needs over the coming months and years".
Keep up to date with all the latest local and national developments here: https://www.questmedianetwork.co.uk/news/daily-coronavirus-updates/.