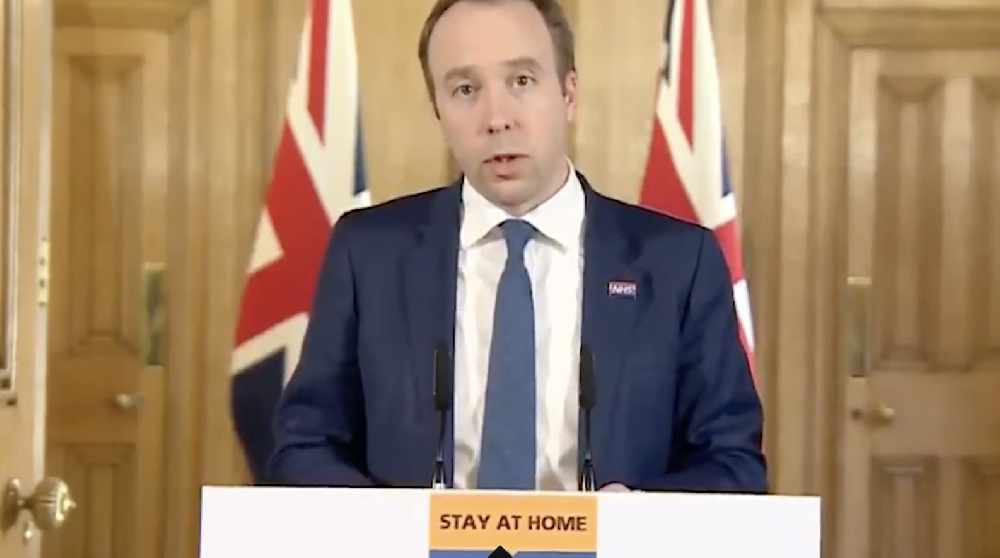 The government is appealing for 250,000 people to step forward in our hour of need and volunteer to help the NHS during the coronavirus pandemic. 
The call came from Health Secretary Matt Hancock in Tuesday's daily briefing from Downing Street.
This is in addition to the 35,000 extra staff - including retired medics and student nurses - who have already signed up to support the health service.
Mr Hancock told the press conference: "Today we launch NHS volunteers. We are seeking a quarter of a million volunteers, people in good health to help the NHS, for shopping, for the delivery of medicines and to support those who are shielding to protect their own health."
The NHS has said the volunteers would perform simple but vital tasks such as delivering medicines from pharmacies, driving patients to appointments, bringing them home from hospital, or making regular phone calls to check on people isolating at home.
To find out more and to sign up, visit https://www.goodsamapp.org/NHS.