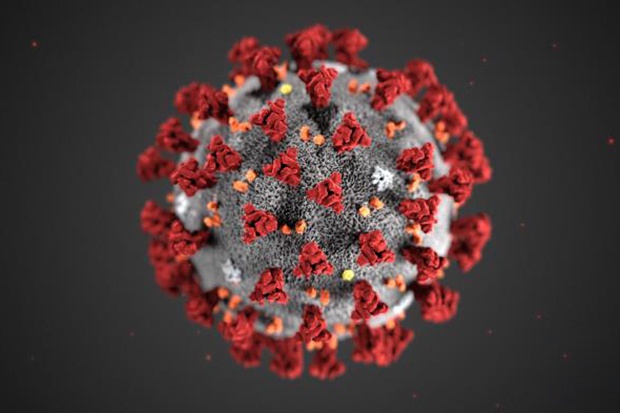 The government has now published its 50-page guidance document with detail on how the country will begin to ease coronavirus lockdown measures.
The document sets out details of the government's three-step plan - which was set out by Prime Minister Boris Johnson in his televised address to the nation on Sunday evening.
It's called 'Our Plan to Rebuild' and Mr Johnson says in his foreword that it "will not be a quick return to normality".
Here are the key points you need to be aware of:
Step One (starting on Wednesday 13 May)
You can only meet up with ONE other person from outside your household (in England only). It has to be in a public place, NOT in a garden.

Workers who cannot work from home should travel to work if their workplace is open.

Sectors of the economy that are allowed to be open should be open.

Workplaces should follow new "COVID-19 Secure" guidelines.

The government is also urging more vulnerable children, who are already able to attend school, to do so.

People are being advised to wear face-coverings in enclosed spaces where they come into contact with other people – including on public transport or in shops. Coverings include scarfs, bandanas and homemade masks but NOT surgical or medical masks which are in short supply and needed by health workers. Face-coverings should not be used by children under the age of two, or those who may find it difficult to manage them correctly, for example primary age children unassisted, or those with respiratory conditions. You should wash your hands before putting them on and taking them off.

The government will also introduce a quarantine system for international arrivals, starting as soon as possible. Most people arriving will be asked to self-isolate for 14 days on arrival to the UK. This does not apply to France or the common travel area however.

Playing tennis and going fishing will be allowed from Wednesday - as long as you are only with one member of your household.

People can now drive as far as they want to exercise "irrespective of distance".

Team sports will not be permitted, except with a person from your own household, according to the strategy.

Playgrounds, outdoor gyms and "ticketed outdoor leisure venues" - where there is a higher risk of close contact - also remain off-limits under step one of the plans. The reopening of such leisure facilities may only be "fully possible significantly later" depending on the reduction in infections, it added.

Fines for breaking the rules will increase from £60 to £100 in England. The first fine someone receives, if police believe they are flouting restrictions on movement amid the coronavirus outbreak, will be lowered to £50 if paid within 14 days. Fines will double for each repeat offence, up to a maximum of £3,200.
Step Two (starting on 1 June at the earliest)
Nurseries and primary schools will begin a phased return. At first this will only involve early years (nurseries and childminders), reception, and years 1 and 6, but the government's ambition is that all primary school children in England should return to school for a month before the summer.

Also in the same phase, some businesses will be able to re-open and sporting events will be able to take place behind closed doors – but hairdressers and beauty salons will not open.

The government is seeking advice on allowing people to expand their household group and examining how small weddings can be better facilitated. Sage, the government's scientific advisory body, is considering the issue.
Step Three (starting on 4 July at the earliest)
More businesses will be able to open – although some, which are crowded by design, will not be able to open.

Those who are clinically extremely vulnerable will be told to continue to shield beyond June.
The government document emphasises that all planned dates for easing restrictions could be delayed if insufficient progress is made in tackling the virus.
It also says restrictions could be re-imposed if there were a further spike in infections – possibly in specific geographical areas.
Read the full document by clicking here.
Read government FAQs on what you can and can't do
Keep up to date with all the latest local and national developments here: https://www.questmedianetwork.co.uk/news/daily-coronavirus-updates/.