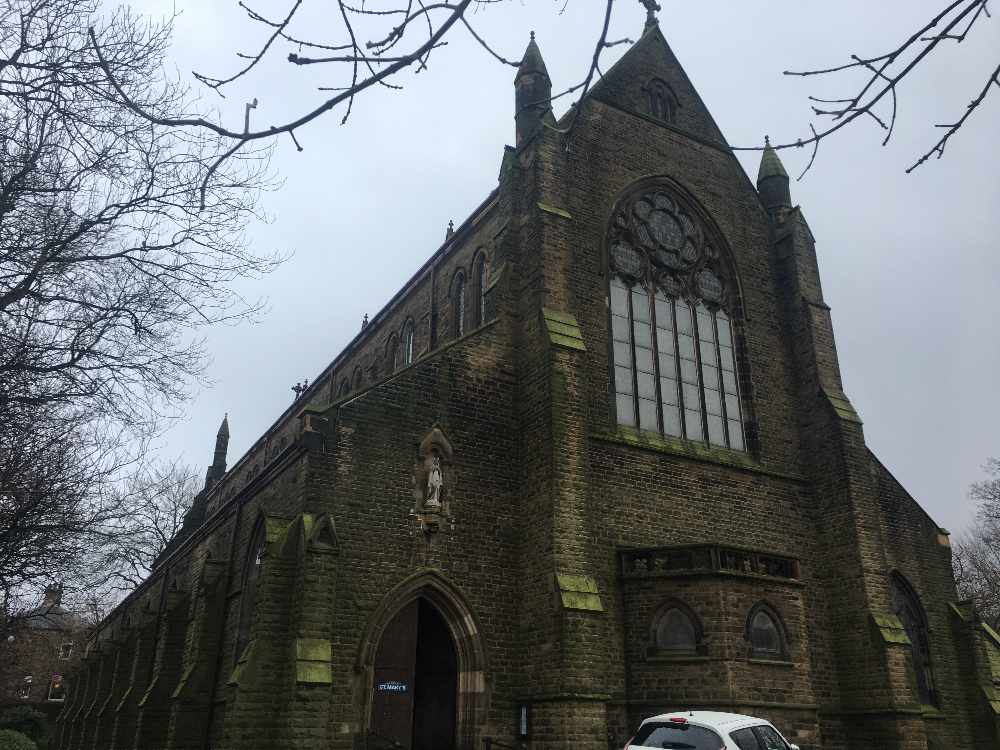 Glossop's Catholic churches could open for 'silent private prayer' following the government's easing of Covid-19 restrictions.
St Mary Crowned and All Saints' latest newsletter says its diocesan authorities have already studied the guidance.
The Glossop parishes pastoral council is now 'actively considering' whether to advise parish priest Father Martin Sylvester to take the next step.
This would involve applying to Bishop Patrick McKinney for permission to open one or both churches.
The application would be just for silent private prayer and only if the churches were confident of meeting the standards needed to keep people safe.
The newsletter says: "One part of the guidance already received is that at least two stewards should be on duty all the time a church is open."
With this in mind the churches are now asking for volunteers to act as a steward in the hopes that they do get permission to open.
People who are 70 or over or who are staying at home because they, or someone they live with, is especially vulnerable to coronavirus, should not volunteer.
Volunteers for St Mary Crowned should email suenash7qj@gmail.com or phone 01457 862128; for All Saints, email ann_e_king@hotmail.com or phone 01457 866113.