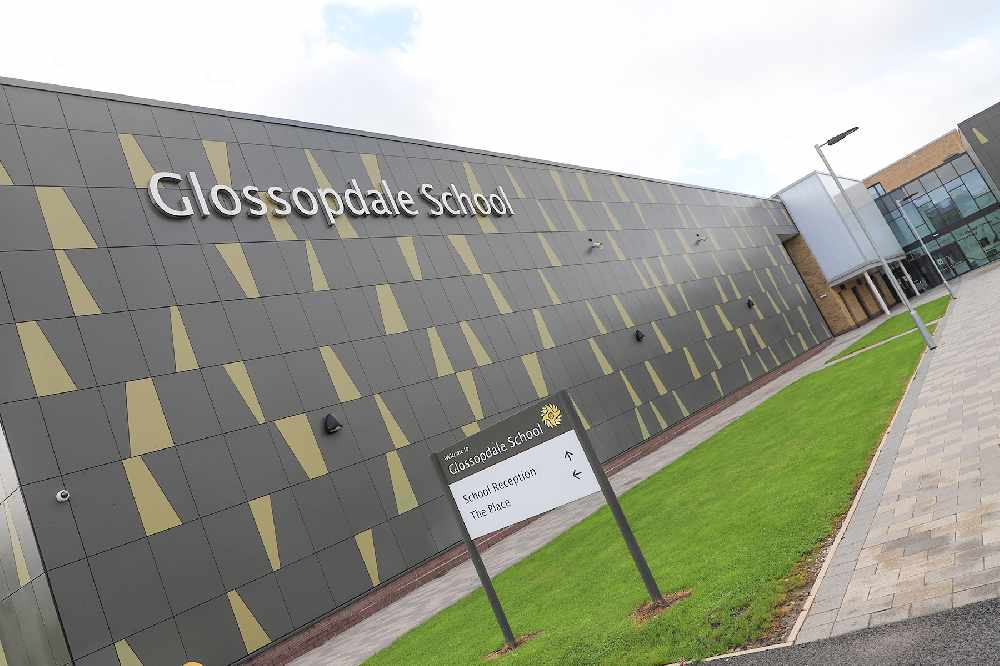 All students in Years 7 to 11 at Glossopdale School have been told to self-isolate immediately for 14 days due to two confirmed cases of Covid-19.
Some pupils at the Hadfield-based school, which is one of the biggest in Derbyshire, had arrived at school as normal on Monday morning (12 October) but parents were then informed that they were being sent home as a result of a positive Covid-19 case.
The Newshaw Lane school - which made face coverings in communal areas compulsory in mid-September - has reported that one member of staff and one student have tested positive for the virus.
Sixth Form staff and students are unaffected, but students in all secondary school year group bubbles and a small number of staff may have been in close contact with the affected cases.
With the October half-term also approaching, pupils now won't return to school until Monday 2 November and they have been instructed to stay at home in line with government guidelines until 22 October.
Head teacher Debbie McGloin said in a statement: "We followed all the correct procedures after we received confirmation of two cases of coronavirus in school today. Unfortunately all pupils in the year groups 7 to 11, and a small number of staff, may have been in close contact with the affected cases.
"We have therefore had to take the decision to ask all students in Years 7 to 11 to self-isolate for 14 days. We have not taken this decision lightly, and are incredibly disappointed that we have not been able to keep more students in school. However, we must make decisions in the interests of the safety and wellbeing of our community and so we must minimise the risk of transmission.
"This does not affect pupils in the sixth form, who can come to school as usual.
"While at home and well, we expect all students to engage in their remote learning. All work is available on Google Classrooms and, if parents had elected to receive hard copies of work for their child, they will receive these in the next few days.
"We will keep parents updated regularly, and will be sending out more information on remote learning later today (Monday)."
The area of Glossopdale within the High Peak remains a hotspot for coronavirus - with the cause of this said to be the vicinity to Tameside and Greater Manchester, where local restrictions have been in place since the end of July.
In the week up to 6 October, High Peak's infection rate stood at 151 cases per 100,000 people - which was more than double the national average (74) in the same period.
Later on Monday, the Glossopdale area was placed in the high alert level of the new three-tier lockdown system - with new measures coming into force on Wednesday (14 October).
A mobile unit will also be in place on Fauvel Road in Glossop until Friday (16 October) to help local people who are experiencing Covid-19 symptoms to get a coronavirus test, after being set up on 2 October in response to the increase of cases in the area.
Last month, Duke of Norfolk Primary School in Glossop had to fully close for 14 days to allow a deep clean to take place, following two confirmed cases of Covid-19.