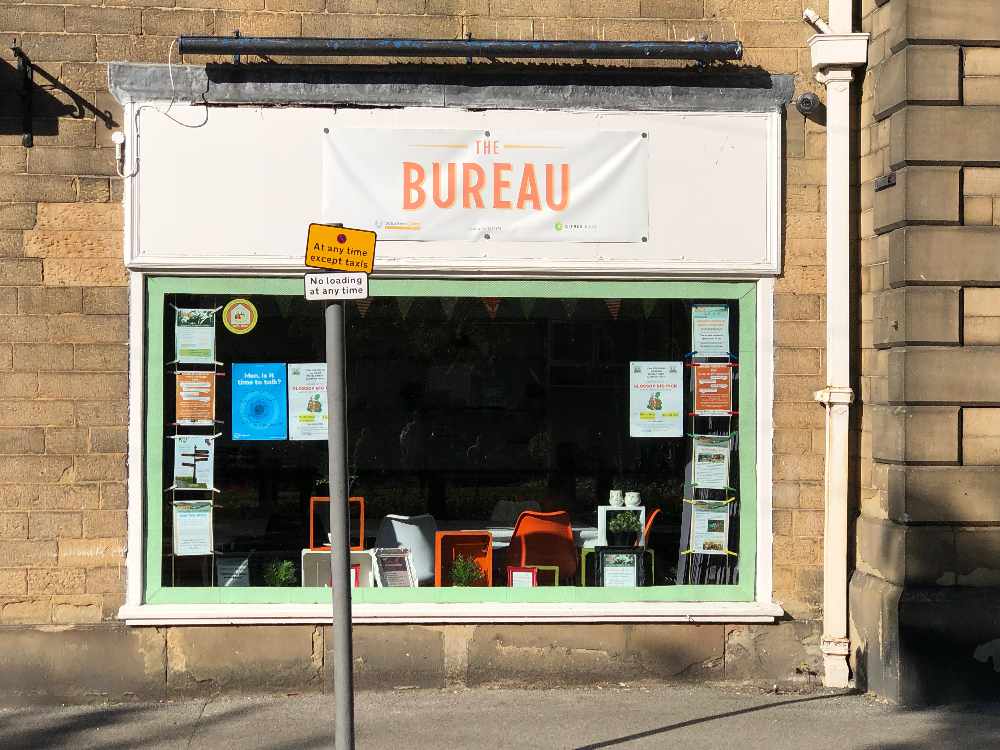 The Bureau in Glossop is continuing to offer support over the telephone to those who need it during these tough times amid the ongoing coronavirus pandemic.
The charity, based at Bank House on Henry Street, already has a Call Companions project where friendly local volunteers call over 100 people who are lonely or isolated - mainly due to age or illness - every week.
Since the Covid-19 lockdown, the project has continued and, with the help of the volunteers and Coordinator Paul Kiddy, over 720 calls have been made, which have been a lifeline for the vulnerable.
The Bureau has also launched a befriending phone call service for those affected by the current situation - called Covid, Chat and Connect.
It's an additional service for people that are isolating due to the virus and feeling lonely, isolated, often anxious or frustrated and in need of some friendly conversation.
The voluntary organisation's team of skilled and trained volunteers are making over 60 calls a week, offering a friendly chat and support.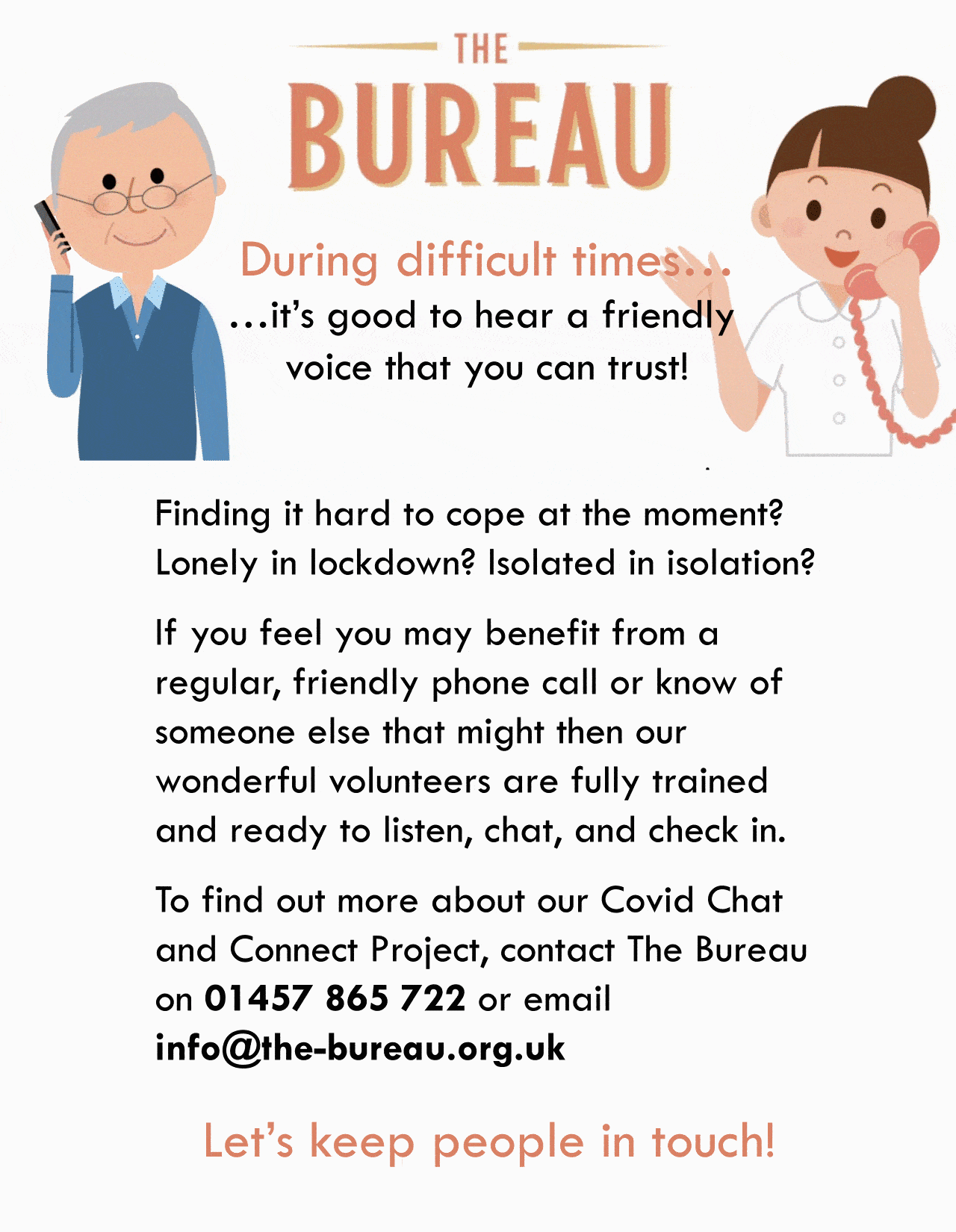 Charlotte Winterbottom, Community Development Lead at The Bureau, said: "We would like to thank Foundation Derbyshire for supporting us with a grant of over £8,000 to help with our response to Covid-19.
"We wanted to highlight Covid, Chat and Connect this week as whilst some of the lockdown rules are changing many people will still be isolating and as they feel things are 'getting back to normal' for others they might actually be feeling even worse. So, we're encouraging anyone who thinks they would benefit from a call or knows someone else that would to contact us at the Bureau."
Mary, who is 89 and still living on her own, said: "I feel frustrated because I can't go out anymore. I used to go to the shops on the bus and see my niece and now I'm stuck in and get fed up."
The Bureau has put Mary in touch with a volunteer called Wendy, who is now calling her twice a week.
Wendy said: "Whilst Mary is still not enjoying being home all the time, she does appreciate our chats and likes that they're at the same time each day as it's a bit of routine for her.
"We talk about Glossop in the past and she really seems to enjoy that. I check she's ok for food, medicines etc and if I have any concerns about Mary I let the Bureau staff know and that gives me confidence that Mary is being supported."
If you feel you may benefit from a regular and friendly phone call or know of someone else that might, find out more about The Bureau's Covid, Chat and Connect project by calling 01457 865 722 or email info@the-bureau.org.uk.
Keep up to date with all the latest local and national developments here: https://www.questmedianetwork.co.uk/news/daily-coronavirus-updates/.