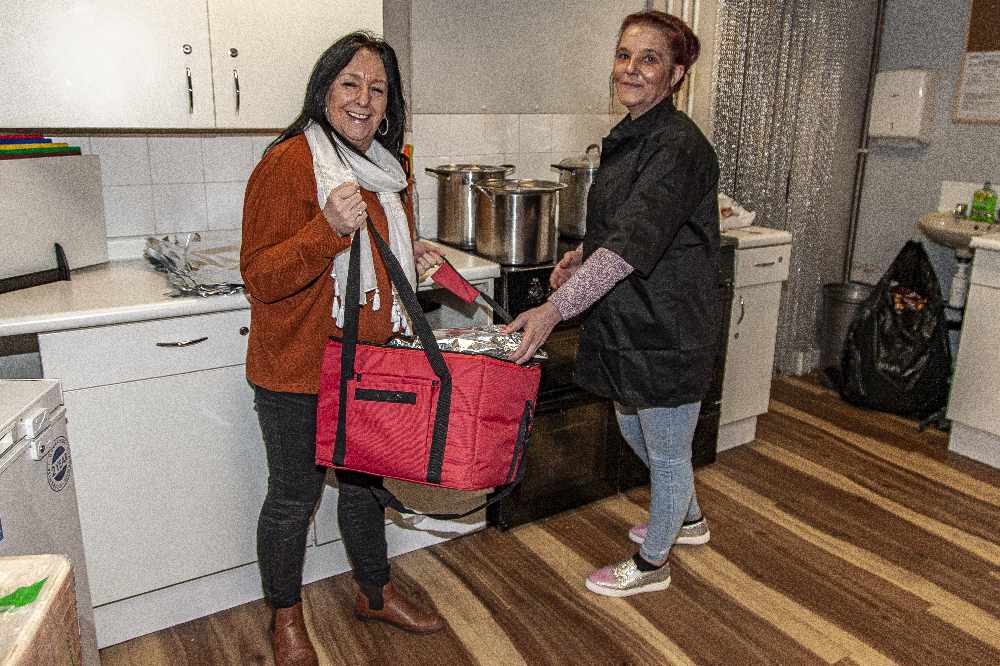 While continuing to provide as much of a service as possible, Gamesley G52 has had to make some tough decisions in regards to its usual operations.
The Winster Mews based group - which is supported by High Peak and Derbyshire councils - has made the following changes:
Pie and a Pint group (older men's Monday Club) has had to be cancelled until further notice. Attendees will receive at least one safe and well check by G52's Community Connector, every week.
The Community Pantry: While G52 is still receiving food from its suppliers the pantry continues to be open every Thursday 1-3pm and Friday 10am-noon. However G52 strongly asks that people do not queue outside the hub to access the Pantry.
Members of the public are no longer allowed inside the Community Hub and instead bags will be pre-packed and passed to members at the front door. Members have a two hour time-frame to collect a parcel so waiting outside is not necessary.
Home Meal Delivery Service: While G52 is still able to purchase/collect food, the Home Meal service will continue twice weekly, every Tuesday and Friday.
The Community Connector will be following strict guidelines in regards to hand-washing/sanitising and customer contact.
Grab-A-Bag: Free packed lunches for young people.
The group is not currently running any provision for children.
Please contact your child's school to find out about lunches if your child usually receives a free school dinner.
Debt Management appointments: All face-to-face appointments with Trevor or Roz have been cancelled until further notice. However, telephone appointments are continuing at present. If you need debt advice during this time please contact G52 on 01457 858035 or email maggs@g52.org.uk.
Both the Community Connector and Extra Auntie programmes have stopped face-to-face appointments; safe and well checks are being completed with all clients via telephone.
The Fuel-bank is still currently operational. However, referrals (even self-referrals) should be made via email and a contact number be provided.
Please email maggs@g52.org.uk for further information or to make an application.
Please note that fuel vouchers are limited in number and G52 have to ask a number of personal questions in regards to your financial situation to establish eligibility. Please do not be offended if your application is declined.
Unfortunately, British Gas customers cannot currently access this service.
With everything changing on a daily basis, G52 services may be further reduced dependant on government guidelines.
While the group wants to continue to support the local community it must also take into consideration members' own health and their families.
Please be advised that as staff and volunteer numbers have been reduced and therefore the office telephone is not always manned, you can also contact the group via the G52 Facebook page (G52…..Be Part of It) or by emailing the G52 coordinator directly (maggs@g52.org.uk).
Please keep an eye on the Facebook page for any updates.
Keep up to date with all the latest local and national developments here: https://www.questmedianetwork.co.uk/news/daily-coronavirus-updates/.