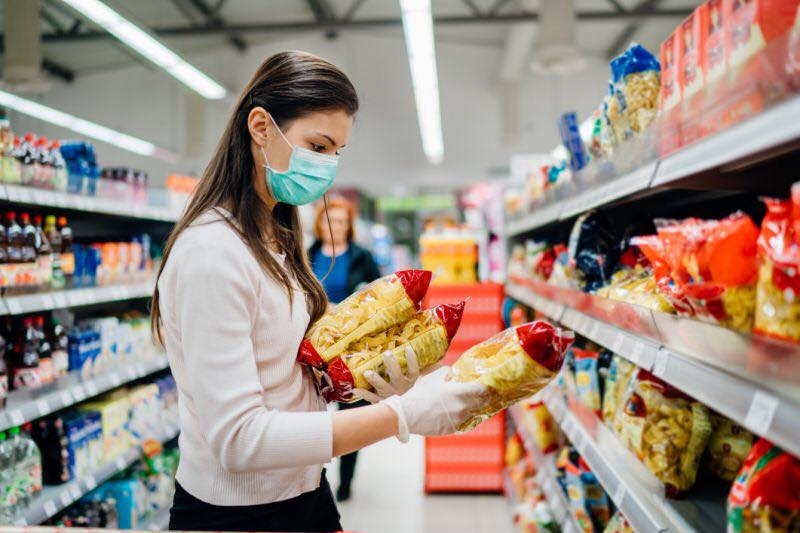 From today (Friday), it is now compulsory to wear a face covering in shops and supermarkets in England.
They will also be mandatory in shopping centres, transport hubs, banks, building societies and post offices, as well as when buying food and drink to take away from cafes and establishments such as coffee shops to help limit the spread of coronavirus.
But venues such as eat-in restaurants, pubs, gyms, hairdressers and other treatment salons, leisure centres, cinemas, concert halls and theatres will be exempt.
Face coverings will not be mandatory for anyone under the age of 11 and those with disabilities or certain health conditions - such as respiratory or cognitive impairments that make it difficult for them to wear a face covering.
Enforcement will be carried out by police and anyone who doesn't wear a face covering will face a £100 fine. It will be reduced to £50 if paid within 14 days. The government say police will "engage, explain, encourage and finally enforce as a last resort".
After the government has been widely accused of mixed messaging over the wearing of face coverings, including recent confusion over rules for takeaways and sandwich shops, it moved to clarify the situation only yesterday (Thursday), less than 24 hours ahead of the new rule coming into force.
Under the new regulations under the Public Health (Control of Disease) Act 1984, people will now need to wear face coverings – for example, a fabric covering, scarf or bandana – that covers the nose and mouth in additional enclosed public spaces, as well as frequent hand washing and careful social distancing.
It will be compulsory to wear a face covering when buying food and drink to take away from cafes and shops. If you are in a premises where you are able to sit down and consume food or drink that you have bought, then you can remove your face covering in order to eat and drink on-site.
People wearing face coverings are still strongly advised to:
wash their hands or use hand sanitiser before putting one on or taking it off
avoid taking it off and putting it back on again a lot in quick succession
store it in a plastic bag in between washes or wearing
avoid touching their eyes, nose, or mouth while wearing one
More information can be found on gov.uk here.
Face coverings have been mandatory for people using public transport in England since 15 June. But it has been compulsory for people living in Scotland and other major European nations like Spain, Italy and Germany to wear face coverings in shops and supermarkets for many weeks.
The announcement that face coverings would be mandatory in shops and supermarkets in England was made on 14 July.
Hyde Specsavers has previously issued advice for people wearing glasses who may experience their spectacles steaming up or slipping.
Guidance on how to make your own face covering can be found here.
Keep up to date with all the latest local and national developments here: https://www.questmedianetwork.co.uk/news/daily-coronavirus-updates/.