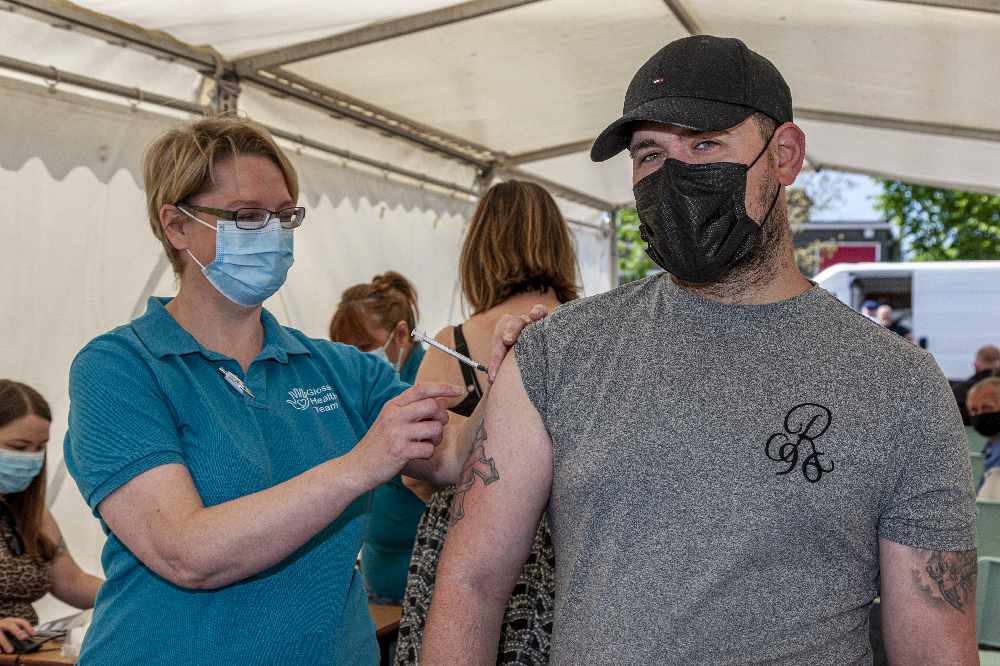 Extra Covid-19 vaccination clinics have been arranged in Tameside and Glossop to meet the national pledge of every adult being offered a booster jab by the end of December.
Boosters are now available to anyone aged 18 or over who had their second dose over three months ago - along with those in high risk groups.
Residents are urged to book their booster to protect themselves and others, amid concern over the rapid spread of the Omicron variant.
Tameside and Glossop's five Vaccination Hubs have each added extra clinics that will cover daytime, evening and weekends across the area.
The latest details of when local Vaccination Hubs are open to drop-in or book or destinations for the Vaccination Bus can be found at www.tameside.gov.uk/covidvaccine.
Alternatively you can book a slot at www.tamesideandglossop.nhsvaccinations.co.uk or at the mass vaccination centres by visiting www.nhs.uk/coronavirus-vaccination or calling 119.
Residents are also urged to follow the latest measures that have been introduced to slow the spread of the Omicron variant:
It's now mandatory to wear a face covering in most indoor public places, including theatres and cinemas, and on public transport.
Work from home where possible.
From 15 December, Covid passes will be required to get into nightclubs and other venues where large crowds gather.
People who are fully vaccinated are advised to take daily tests if they are identified as a contact of someone who has Covid-19. If you do develop Covid-19 symptoms, even if they are very mild, please isolate straight away and only leave the house to get a PCR test.
Other things you can do to protect yourself and others and help contain the spread are: do a rapid Lateral Flow Test before you meet others, socialise or go to crowded or enclosed places; socialise outdoors and let in fresh air when meeting indoors; minimise mixing with multiple groups of people or those you don't normally come into contact with; maintain social distancing; wash your hands frequently.
NHS Tameside & Glossop CCG co-chairmen Dr Asad Ali and Dr Ashwin Ramachandra said: "We're seeing a growing number of confirmed and suspected Omicron cases nationally and in Greater Manchester so we all need to do everything we can to help slow the spread.
"In response, we're ramping up our capacity to deliver the vaccines to hit the booster target before the end of the year. We'd urge everyone to get their booster jab as soon as possible to stay safe over winter and help protect the NHS."
Cllr Eleanor Wills, Tameside Council's Executive Member for Population Health, said: "It's vital to follow the latest rules and get your booster jab to protect yourself and others and be able to enjoy the festive season without the need to self-isolate.
"The pandemic has been incredibly tough and I'm grateful to everyone for continuing to support your local community."
NHS Tameside & Glossop CCG say GP surgeries across Tameside and Glossop will remain available for other care needs throughout the vaccine drive.
People are asked to self-care where possible and for minor ailments seek expert advice and care from their local pharmacy first.
Anyone with an urgent but not life-threatening condition that cannot be treated by a pharmacist should contact NHS 111 for advice, either online at 111.nhs.uk or by calling 111, available 24 hours a day, seven days a week.
Lateral Flow Tests can be picked up from local pharmacies, libraries or Active Tameside sites or ordered online at https://www.gov.uk/order-coronavirus-rapid-lateral-flow-tests.