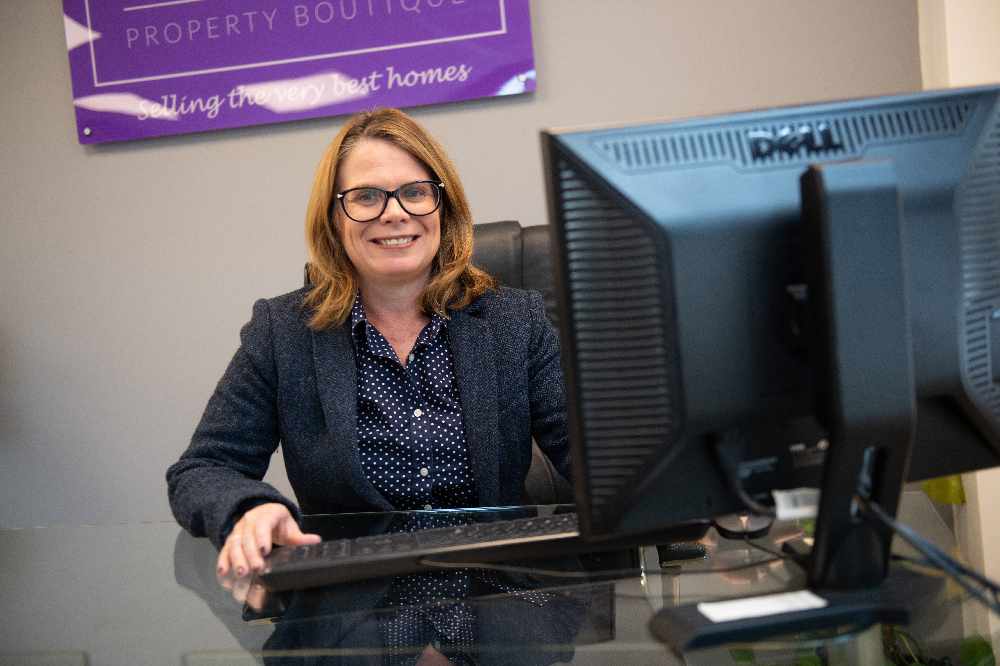 An estate agent from Gee Cross is helping local businesses to promote themselves so they are not forgotten during these times when they may have had to close the doors on their premises. 
Through the power of social media and modern technology, Annabelle Jardine-Jones (pictured) from On The Move Property Boutique, based in Gee Cross and Romiley, is holding daily Facebook LIVE chats with local small business owners to remind the local community that they are still open for business.
They may not be trading as normal but still have great products and services to offer. It is also keeping them in people's minds for when life eventually returns to normal. 
With time on their hands, people maybe thinking about a new kitchen, how to home school or that they need some help with administration for their business when normal trading resumes. These are just some of the local businesses that have featured so far.
Speaking about her Lockdown LIVE videos, Annabelle said: "The purpose of the videos is to help keep local businesses in the minds of the public. I want to give people who are watching some value, as I ask the business owners to give top tips for viewers or chat about their adapted services.
"These include must have items in your new kitchen, cleaning tips, how to stay sane when working from home and even virtual or mobile bar services. The reaction has been fabulous so far, we've had if any local business is interested in being featured we are looking for new people to get involved."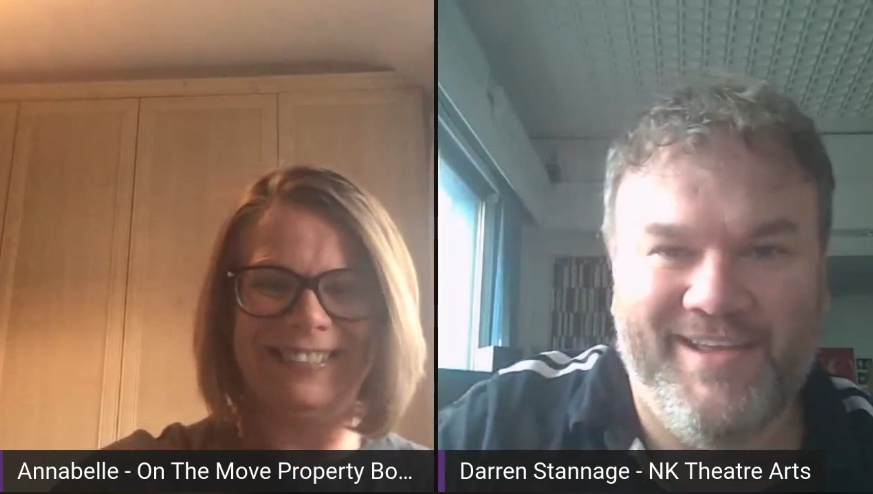 Annabelle talking to Darren of NK Theatre Arts in Romiley in one of the videos.
The videos are live streamed on On The Move Property Boutique's Facebook page and, such has been the popularity of them, Annabelle is fully booked for the coming days.
But she says she is more than happy to do them to benefit the local community and because she has a bit more time on her hands due to coronavirus.
"As an estate agent by trade, I can't do any viewings or valuations at the minute as we are all in lockdown," she added. "This has affected us significantly, but we're not overly concerned as we had a great first quarter of the year.
"The videos take 15 minutes to film and a little bit of time to organise, but they are a brilliant use of my time and are hopefully helping local businesses."
To watch the videos or to get involved, head to facebook.com/onthemovepropertyboutique.
Keep up to date with all the latest local and national developments here: https://www.questmedianetwork.co.uk/news/daily-coronavirus-updates/.