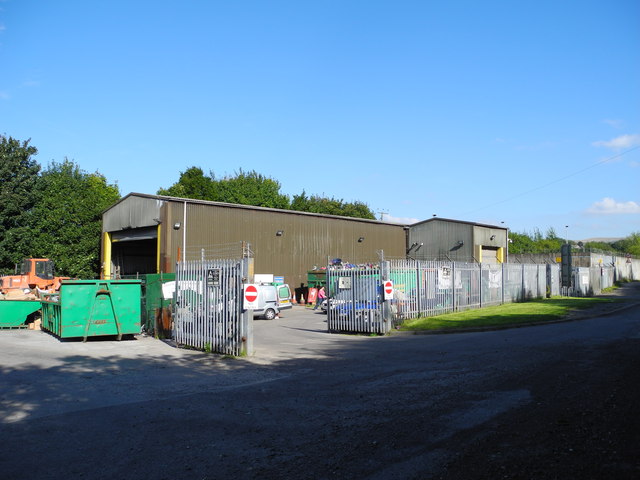 Household waste recycling centres will reopen in Derbyshire but the county council say it is "going to take a few weeks rather than a few days".
There are two household waste recycling centres in the High Peak - the Melandra Road centre in Glossop (pictured) and Waterswallows in Buxton - which have both been closed since March 24.
Recycling centres in Greater Manchester have already started to reopen, with centres in Tameside and Oldham reopening from Saturday (May 2).
There has been an urge for tips to open again amid an increase in fly-tipping, but DCC say measures need to be in place first before they can safely reopen.
Councillor Simon Spencer, Derbyshire County Council's Cabinet Member for Highways, Transport and Infrastructure, said: "We are doing all we can to get our Household Waste Recycling Centres re-open as soon as we can, but this is going to take a few weeks rather than a few days.
"I know that many people would like to see our centres open and I'd like to thank them for their patience and understanding.
"Before we re-open we need to make sure that we consider all of the practicalities, like putting social distancing measures in place, and make sure that our contractors can deal with the waste that people bring into us, many of whom have been closed since lockdown started.
"We're pulling all the stops out to make this happen as quickly as possible, and as soon as we can confirm a date we will let people know."
Councillor Spencer added: "We will also need to work with the Police as we will need their agreement for plans to manage the traffic around many of our sites, especially those next to major roads.
"And we need the Government to make it clear that visiting a site is classed as an essential journey.
"We'll also be continuing our discussions with our colleagues in the districts and boroughs to make sure that before we do re-open that they are on top of all the kerbside collections so that there should no need to bring excess normal domestic waste to our centres.
"We are also consulting with our neighbouring County Councils through the County Council Network to see if we can all open on the same date which will avoid people from one area visiting another."
Keep up to date with all the latest local and national developments here: https://www.questmedianetwork.co.uk/news/daily-coronavirus-updates/.