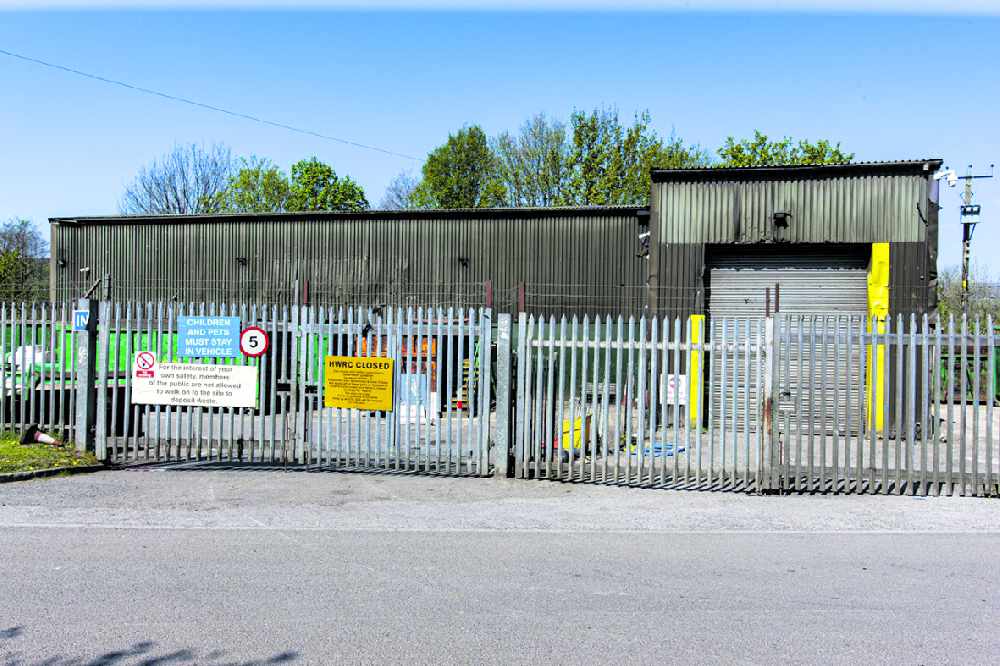 'Essential waste only' restrictions at household waste recycling centres in Derbyshire have been dropped from today (Thursday) – but people will still only be allowed in on certain days to help with social distancing.
It means residents can take the full range of waste usually accepted to any of the nine recycling centres across the county as long as they make the trip on the correct day based on the last number on their vehicle registration plate.
Vehicles with 0, 2, 4, 6, or 8 as the last number on their registration plate will be allowed in on even dates in the month. Those with 1, 3, 5, 7 or 9 as the last number on their registration plate will be allowed in on odd dates in the month.
Residents are being asked to avoid taking vans and trailers to recycling centres for a little while longer. This is because they have a larger capacity and take longer to empty, which could lead to longer traffic queues.
This includes the Melandra Road site in Glossop (pictured) and Waterswallows near Buxton, which are open seven days a week from 8.30am-6pm.
Diversions remain in place to direct traffic wishing to use the recycling centre at Waterswallows Lane. There is no right turn from Waterswallows Road to access the recycling centre.
The site at Waterswallows is operated on the council's behalf by Suez and the remaining eight are operated by HW Martins Ltd.
Cllr Simon Spencer, DCC's Cabinet Member for Highways Transport and Infrastructure, said: "We're taking a step-by-step approach to relaxing some of the restrictions put in place to manage demand so we could operate safely during the first weeks of reopening during the coronavirus pandemic, and I'm pleased to say we can now start to accept our usual range of waste.
"But that doesn't mean it's business as usual. Social distancing measures are still in place to help protect visitors which means we can fit around half as many vehicles on site compared to normal. Our sites are still expected to be busy so visitors should still be prepared to queue."
More than 60,000 vehicles have passed through the recycling centres countywide since they reopened on 18 May.
Cllr Spencer added: "I'd like to thank the public for their patience while we've been dealing with this unprecedented situation and for continuing to follow our golden rules to help things run smoothly.
"Check which day you'll be allowed in. This will depend on your vehicle number plate. You can find out whether you should visit on an odd or even numbered date of the month on our website at derbyshire.gov.uk/waitingtimes where you can also find the latest queue situation at each site before you set off.
"Please avoid bringing vans and trailers for just a little while longer. This is because they take longer to empty which could cause longer queues. And remember to wear protective gloves and suitable clothing and footwear as you will have to carry your waste yourself.
"Please avoid bringing friends and family along for the ride where possible unless you need help to unload – this will help with social distancing on site. If you do need to bring children with you then please keep them in your car for their own safety.
"Remember to stay at least two metres away from others and only approach skips and ramps when they're not being used by other users, wash your hands when you get home and, of course, stay at home if you have coronavirus symptoms in the last 14 days, are self-isolating or at high risk of contracting the virus."
For more information about the types of waste accepted at the sites and all the latest safety information visit www.derbyshire.gov.uk/recyclingcentres.
Business or trade waste is not accepted.