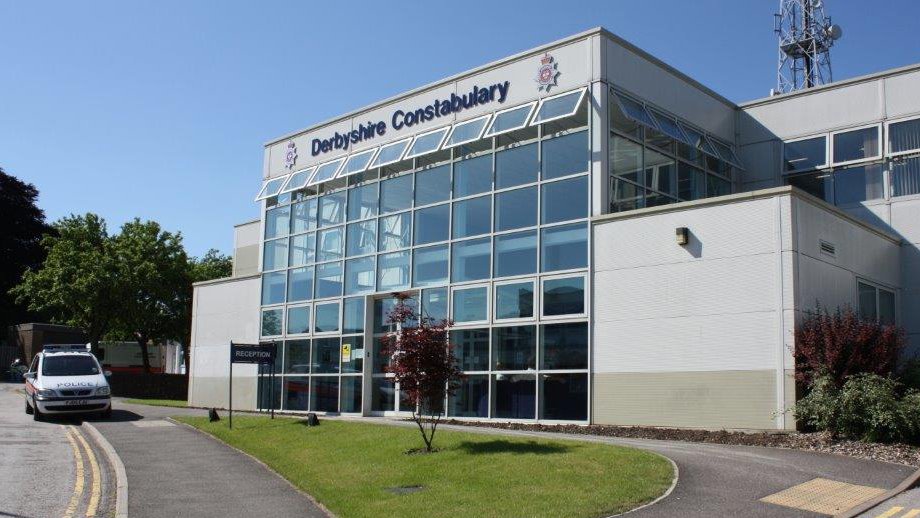 Derbyshire Police has said that all fixed penalty notices issued during the latest lockdown will be reviewed, after two women who were fined for what they thought was a legal walk criticised the force's "heavy handed" approach.
Jessica Allen and Eliza Moore were each fined £200 for allegedly breaching the new lockdown rules, by driving five miles to Foremark Reservoir to exercise together. The two walkers said they were left "intimidated" after being "surrounded" by officers and also told that the hot drinks they brought with them were "classed as a picnic".
Derbyshire Constabulary initially defended the actions of its officers and said driving to exercise was "not in the spirit" of lockdown.
But it has since promised to review fixed penalty notices it has issued, after receiving guidance from the National Police Chiefs' Council (NPCC) which confirmed that the law doesn't restrict the distance travelled for exercise.
Hardyal Dhindsa, Derbyshire's Police and Crime Commissioner, said the guidance makes it a "very challenging and complex situation" for police but he expects the force to "learn from these incidents".
The force has not said how many fines are under review, or whether any have yet been overturned. It has said all recipients will be contacted.
Mr Dhindsa said in a statement: "On the face of things and based on what I have been told so far, it would appear that the force has been a little over-zealous in its interpretation of the guidance. It's important to recognise that there are regulations and there is guidance. While the police can enforce the regulations, guidance is just that which can make this a very challenging and complex situation to police.
"Clearly this is an operational issue, but I have spoken to the Chief Constable who has told me that an urgent review is underway to establish exactly the circumstances in which these Fixed Penalty Notices were issued. If it transpires that these notices were issued in error then I would expect them to be rescinded.
"The vast majority of people in Derbyshire are doing their best to stick to the rapidly changing laws and follow the guidance. I thank them for that. It is essential that we all behave responsibly to curb the virus and save lives.
"I think the police are doing their best in very difficult circumstances and I expect that the force will learn from these incidents and where they are wrong they will recognise that, and work to put things right. I welcome the statement from the NPCC which will help operational police officers to undertake their difficult role in as balanced and proportionate way as possible."
Assistant Chief Constable Kem Mehmet said: "Since the start of the pandemic Derbyshire Constabulary have been working to understand the ever-changing guidance and legislation and to communicate this to our officers in a way that makes it clear what is the right course of action to take.
"We are grateful for the guidance from the NPCC and our officers will continue to use the 4Es approach and will of course encourage people to follow the guidance and where appropriate deal with breaches of the regulations.
"The actions of our officers continues to be to protect the public, the NHS and to help save lives."
Keep up to date with all the latest local and national developments here: https://www.questmedianetwork.co.uk/news/daily-coronavirus-updates/.