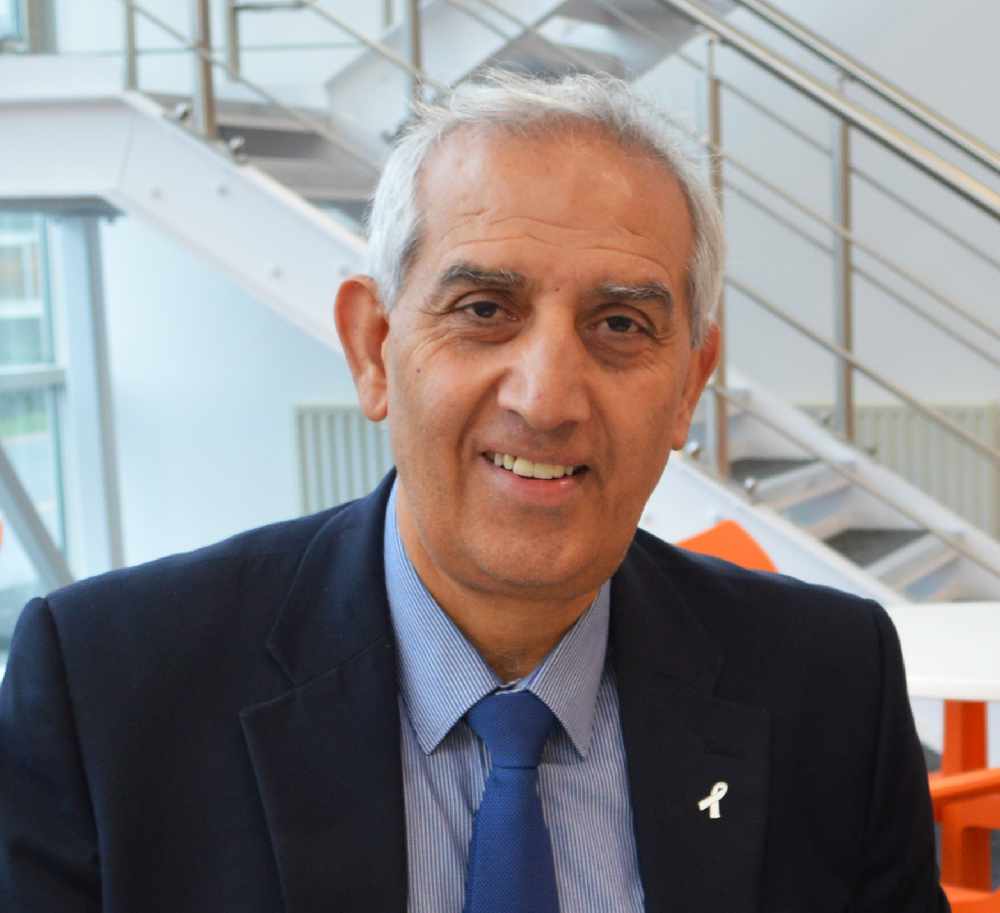 Derbyshire Police and Crime Commissioner Hardyal Dhindsa has urged the county to pull together to support national efforts to tackle the coronavirus and safeguard vulnerable people.
In a heartfelt message, the PCC said it was the duty of everybody to take appropriate action to support the UK's fight against the pandemic and ease demand on Derbyshire's emergency services, including those frontline NHS workers treating victims.
The full statement reads: "The speed with which Coronavirus has impacted on all areas of our daily lives would have been unimaginable two weeks ago. But the measures in place, and those still to come, are clearly necessary. The health of not just individuals, but our nation, is at risk and it's important that we all take whatever steps we can to help mitigate the problem.
"This is why I have taken the decision to postpone all public meetings over which I have any control with immediate effect. It is also why, despite my disappointment, I accept that the elections had to be cancelled. It is the RIGHT thing to do.
"As PCC, I will do everything I can to ensure vulnerable people and victims of crime continue to receive the services and support they need during these desperate times. As yet, we don't know how this crisis will impact on crime or our resilience in the weeks or months ahead but we can safely anticipate change as well as considerable pressure to the service. I am regularly updated by the Chief Constable on how the Force is adjusting and managing these demands and am confident effective action is being taken to mitigate any risks.
"We must all do our bit. The nation needs us to act responsibly and to follow the advice provided by the authorities, critically around self-isolation. I urge everyone to heed the necessary precautions, but I also urge you to consider others particularly those more vulnerable members of our communities. There are many who cannot, for whatever reason, stockpile items of food and hygiene. Think of them before you fill your trolley. There are others who will be fearful of leaving their homes - people who feel isolated and those whose support network will be compromised - through nobody's fault. We must do what we can to help them - even with a simple phone call.
"Remember, not everybody can work from home. There are those who will continue to do their job, in contact with the public, under extreme pressure, as more people succumb to this virus. Please, consider the pressure they may be under before you do something unnecessary that increases the demand put upon them.
"As your Police and Crime Commissioner, I am working with the Chief Constable to do what we can in the face of this national crisis. Whatever decisions we make, I assure you they will be in the interests of your safety. Thank you."
Keep up to date with all the latest local and national developments here: https://www.questmedianetwork.co.uk/news/daily-coronavirus-updates/.