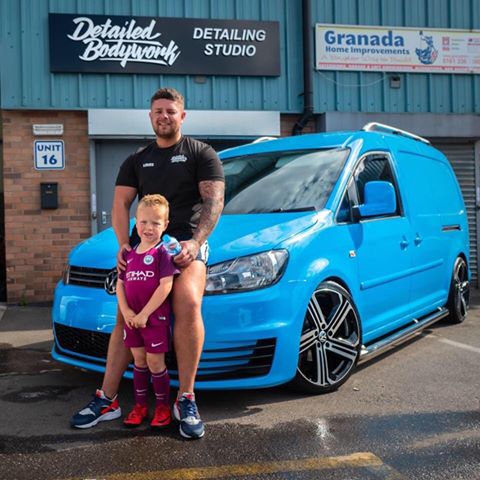 Detailed Bodywork in Denton has kindly offered its car valeting services to NHS staff for free as a thank you for their incredible work during the coronavirus pandemic.
Any NHS staff member - no matter what their role is - just need to show their ID card as proof when booking at the car detailing business on Pitt Street.
Louis Gallimore, Managing Director at Detailed Bodywork, has offered the service as a gesture of goodwill to say thank you to the staff who are working around the clock and putting their own lives at risk to save others during these difficult times.
He said: "Our NHS don't deserve 10%, 20% or even 50% off services, they deserve 100%.
"These women and men give us everything and risk their lives every single day to ensure our well-being is safe, working around the clock to keep the people of this country safe - these people are the real heroes.
"I know its not much, but Detailed Bodywork would like to thank each and every NHS staff member for doing an awesome job, day in, day out and our way of doing this will be to offer you our Car Valeting services completely free of charge.
"No matter your role in the NHS, big or small, we would like to take this opportunity to give a little back and say a HUGE thank you! If you manage to find the spare time and be in need of your car cleaning, drop us a message and we will get you booked in for a convenient time.
"Again, and I speak on behalf of our Nation, thank you to our NHS."
The small business - which has already been inundated with messages - say bookings will be available from April 1 and, depending on circumstances changing with regards to government advice, may need to re-arrange current and future bookings around but they will do their best to get people booked in.
If you work for the NHS, you can get in touch with Detailed Bodywork by visiting their unit on Pitt Street, sending a message to their Facebook page 'Detailed Bodywork' or call 0161 637 4140.
Keep up to date with all the latest local and national developments here: https://www.questmedianetwork.co.uk/news/daily-coronavirus-updates/.