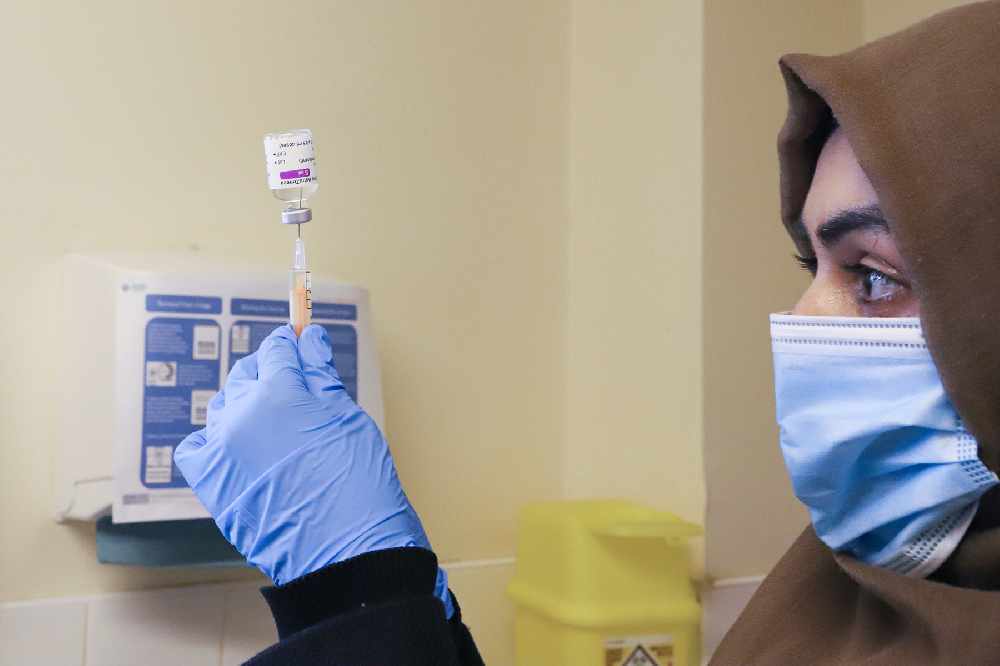 A Covid-19 vaccine being prepared at Glossop's coronavirus vaccination hub. Image: Nigel Wood.
Hundreds of thousands of people under the age of 18 across the United Kingdom are to be offered a Covid-19 vaccine.
Vaccines minister Nadhim Zahawi has confirmed that the following groups will be invited for a jab:
Children aged 12-15 with severe neurodisabilities, Down's syndrome, a severely weakened immune system including some with cancer, and multiple or severe learning disabilities
Some healthy children aged 12-17 who live with people who have a suppressed immune system, as a form of indirect protection
Teenagers less than three months from turning 18 years old, with the aim of boosting protection before they start work or university
Everyone in the aforementioned groups - thought to be around 370,000 people - will be offered a Pfizer-BioNTech vaccine, which is the only one currently approved for use in children aged 12 and over in the UK.
Speaking in the House of Commons, Mr Zahawi said "nobody needs to come forward at this stage" and the NHS will "get in touch with people at the right time" to ensure the jabs are "delivered in a setting that meets their complex needs".
However, there are no plans yet to vaccinate the vast majority of children.
Scientists have repeatedly said throughout the pandemic that all children and young people are at very low risk from Covid-19, while fewer than 30 children have died with Covid in the UK.
The government says it is following the advice of the UK's Joint Committee on Vaccination and Immunisation (JCVI), which has reviewed the evidence on the harms and benefits of vaccination.
The JCVI said it had made the decision as "evidence shows that Covid-19 rarely causes severe disease in children without underlying health conditions" and that the "minimal health benefits of offering universal Covid-19 vaccination to children do not outweigh the potential risks".
Health Secretary Sajid Javid said the JCVI will consider whether to recommend vaccinating under-18s without underlying health conditions "at a future date".
This announcement on Monday afternoon (19 July) came on the same day as so-called 'Freedom Day' in England - when most coronavirus restrictions have been lifted in line with step four of the government's roadmap.
Keep up to date with all the latest local and national developments here: https://www.questmedianetwork.co.uk/news/daily-coronavirus-updates/.