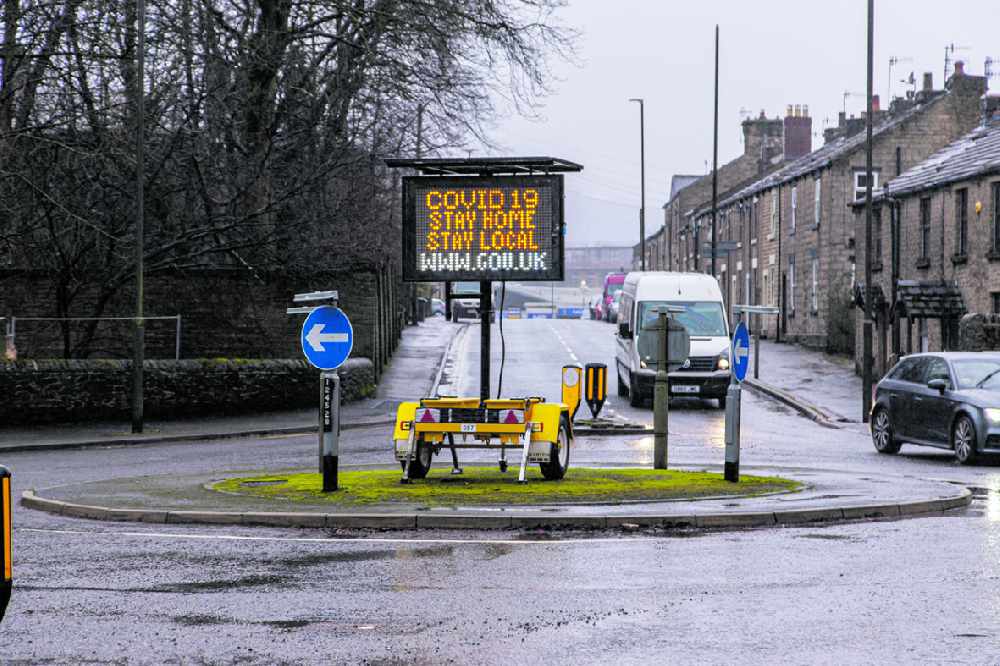 The number of Covid-19 cases in Derbyshire is beginning to fall at pace after a month in lockdown.
Government data shows that in the week to January 30, Derbyshire saw 3,154 new confirmed Covid-19 cases, down from its peak of 5,161 three weeks before (down 39 per cent).
In Derby, weekly case numbers have now dropped below 1,000 (962) for the first time since early December. The city had peaked at more than 1,700 cases in a week in early January. This is a drop of 45 per cent.
However, case rates and case numbers are still extremely high.
The nation's third lockdown started on Monday, January 4, and it took longer than normal for Derbyshire to see the impacts of these restrictions.
Last week, we began to see the start of some reductions in cases in some areas of Derbyshire.
Throughout last week decreases in case rates and case numbers were far slower than after the same amount of time in previous lockdowns and tiered restrictions, when rates were down by 50 per cent or more after around two weeks.
Now, a month into the third lockdown, cases are down by more than a third from an all-time high in the week to January 8.
This spike, it is believed, was caused by Christmas mixing, winter conditions, fatigue with Covid restrictions and guidance, and the new UK variant of the virus.
While the numbers of Covid-19 cases Derbyshire seen in January is still subject to change, due to lags in data, we can see that the county saw more than 18,650 new cases of the virus in the past month.
Derby accounts for 6,210 of these – a figure which is expected to increase slightly as the data adjusts – this is not in line with the proportion of the county's population living in the city.
A quarter of the county's population lives in Derby, but it is home to a third of Derbyshire's reported Covid cases.
Bolsover is the district of Derbyshire, not including Derby, which has the highest current Covid-19 case rate at 374 per 100,000 in the week to January 29.
Derby itself, which is not comparable to the districts due to population mass and density, has a case rate of 380 per 100,000 – above that in Nottingham (321) and Leicester (364).
The more than 3,000 cases which the county is still seeing per week is still an extremely high figure, despite now falling at pace.
That is more than double the amount of cases Derbyshire saw in the entire month of September.
Health officials in the county would like weekly case numbers to be down into the 50s before they can be judged as manageable for efficient track and trace procedures – less than two per cent of the current weekly cases.
Here are the current Covid-19 case rates for each area of Derbyshire per 100,000 people in the week to January 29, followed by the corresponding number of new cases:
Amber Valley: 321 cases per 100,000 people, 400 new cases
Bolsover: 374, 301
Chesterfield: 288, 302
Derbyshire Dales: 191, 138
Derby: 380, 977
Erewash: 296, 342
High Peak: 248, 230
North East Derbyshire: 255, 259
South Derbyshire: 304, 326
Keep up to date with all the latest local and national developments here: https://www.questmedianetwork.co.uk/news/daily-coronavirus-updates/.