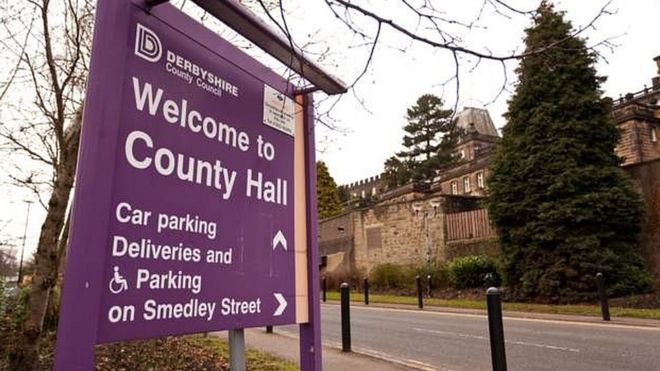 The leader of Derbyshire County Council has pledged to work with partners to support Rolls-Royce workers, after the company announced it is to shed 9,000 jobs due to a downturn in the civil aviation business caused by the coronavirus pandemic.
It's not yet clear how many of the jobs will be cut from the firm's Derby operation which employs around 12,000 people, many of whom live in Derbyshire.
The majority of job losses are set to be in the company's civil aerospace industry which has its UK base in Sinfin, Derby. The company said it would not be looking to reduce its workforce in the defence arm which is based in Raynesway.
The county council has said it will respond through a rapid response service using expertise from a range of partners including South Derbyshire District Council, Derby City Council, Department of Work and Pensions, the Government's Business, Energy and Industrial Strategy, employment rights specialists, the East Midlands Chamber and D2N2 Local Enterprise Partnership as well as training providers.
Support includes on-site careers advice and training - a web portal that matches people to new careers, jobs fairs and help for displaced workers who wish to start their own businesses. The council say this will ensure affected workers and their families get all the help they need to access benefits and find new employment.
Leader of Derbyshire County Council, Councillor Barry Lewis, said: "This is obviously a very worrying time for Rolls-Royce staff. The coronavirus pandemic is having a terrible impact in every corner of the globe and is affecting many industries including aviation in which Rolls-Royce is a leader.
"We don't know how many jobs at the Derby site will be cut but once the details become clear we'll work closely with the company and our partners as and when needed to make sure affected employees have access to the right advice and benefits.
"We will do everything we can to support local people in what is an unprecedented situation."
Rolls-Royce, which has a global workforce of 52,000, announced the job cuts saying the coronavirus pandemic had created an "unprecedented" situation in civil aviation which it didn't think would improve for several years.
Councillor Lewis added: "I want to reassure the public at this difficult time that we will take care of the people who are affected by this move and do everything we can to support them."
Keep up to date with all the latest local and national developments here: https://www.questmedianetwork.co.uk/news/daily-coronavirus-updates/.