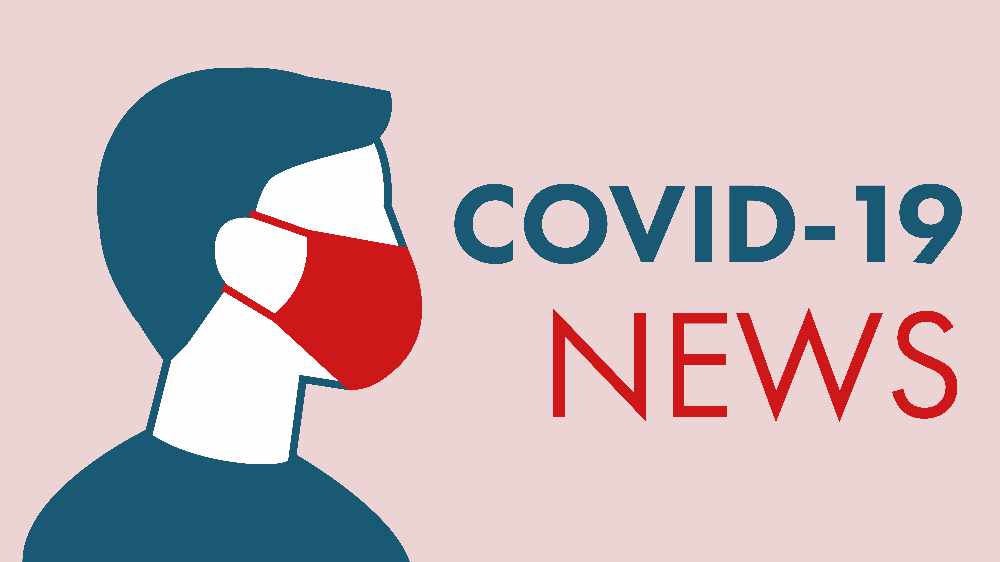 As the coronavirus pandemic continues to affect us all, you may need to get in touch with agencies about specific issues which affect you.
We've put together a list of key contact details to ensure you can get in touch with the right people who can help you efficiently.
ANIMALS
Call the RSPCA on 0300 1234 999 for concerns of animal welfare as well as abandoned animals.
BUSINESSES
The official UK government website contains information about redundancy, retirement, employment rights, the self-employed, tax and more. Call 0300 456 3565 (business support helpline), textphone 0191 581 0052 or visit www.gov.uk/business-support-helpline.
COUNCILS
Contact your local council to report your concerns to any of the following:
• Parking / abandoned vehicles
• Noise nuisance
• Bins
• Discarded needles
• Rubbish & litter
High Peak Borough Council - 01298 28400 or visit https://www.highpeak.gov.uk/article/2699/Contact-Us
Derbyshire County Council - 0300 4568390 or visit https://www.derbyshire.gov.uk/council/contact-us/contact-us.aspx
Tameside Council - 0161 342 8355 or visit https://www.tameside.gov.uk/How-to-Contact-Us
Oldham Council:
Homeless/ Housing Advice – 0161 770 4605
Children's Safeguarding – 0161 770 7777
Adults Safeguarding – 0161 770 7777
Highways – 0161 770 4325 Mon-Fri 8am-6pm (outside office hours please contact the First Response Team)
First Response Team – 0161 770 2222
Or visit https://www.oldham.gov.uk/info/200609/contact/1920/report_a_problem
CORONAVIRUS
If you feel you may have contracted the coronavirus or have any concerns or questions, the NHS has provided an overview which contains the latest advice and guidance here: https://www.nhs.uk/conditions/coronavirus-covid-19/
If someone in your household has symptoms of coronavirus, everyone in the household should stay at home for 14 days. Read more at https://www.gov.uk/government/publications/covid-19-stay-at-home-guidance/stay-at-home-guidance-for-households-with-possible-coronavirus-covid-19-infection
CRIME
You can contact police in a non-emergency situation on 101.
Independent charity Crimestoppers can be used to report crime completely anonymously on 0800 555 111. It will pass on information for police action without giving details of the source.
DOMESTIC ABUSE
There is local support and help available for all victims of domestic abuse – both men and women.
In Glossop and High Peak, anyone experiencing domestic abuse or who knows someone who might be can call Derbyshire's free confidential domestic abuse support line on 08000 198 668 or visit www.derbyshire.gov.uk/staysafe for more information.
You can also email the support line giving a number you can be contacted safely at derbyshiredahelpline@theelmfoundation.org.uk.
In an emergency always ring 999 if you ring from a mobile but cannot respond to the operator, stay on the call, enter 55 when told to, you will be connected to the police, listen and follow their instructions.
If you're deaf or hearing impaired, or unable to phone, text the Derbyshire Domestic Abuse Support Line, call 07534 617252. Emergency SMS - text: 999. For the National Domestic Violence 24-hour helpline, call 0808 2000 247.
In Tameside, can visit www.tameside.gov.uk/domesticabuse or call 0800 328 0967. If you are in danger and unable to talk on the phone, call 999 and then press 55 - this will transfer your call to the police who will assist you without you having to speak.
In Oldham, the council has collated a list of organisations offering support to victims of domestic abuse and violence, which you can find by clicking here.
EDUCATION
If you work at a school, college, nursery, university or other education establishment, or your children attend one, you should get in touch with them directly for the latest info.
You can also visit the Department for Education website at https://www.gov.uk/government/organisations/department-for-education.
HEALTH
Age UK
It publishes resources on health services, healthy living and common health conditions, including information guides At home with dementia, Bladder and bowel problems, Healthy living, Living with early-stage dementia, Staying steady and Your hospital stay. Call 0800 169 65 65 or www.ageuk.org.uk/wellbeing
Action on Hearing Loss
It provides advice and support for people with hearing loss through its information line, tinnitus helpline and range of factsheets. Call 0808 808 0123 Textphone: 0808 808 9000, Tinnitus helpline: 0808 808 6666, email information@hearingloss.org.uk or visit www.actiononhearingloss.org.uk
Alcohol Change UK
It campaigns to reduce the harm caused by alcohol, giving advice, support and information about local services. Call 020 3907 8480 or visit www.alcoholchange.org.uk
Alzheimer's Society
It offers advice, information and support to people with dementia, their families and carers through its helpline and local offices. Call 0300 222 1122 or visit www.alzheimers.org.uk
Bladder and Bowel Community
It provides information and support for people living with bladder and bowel control problems. Call 01926 357 220 or visit www.bladderandbowel.org
British Heart Foundation
It provides information and support for people with heart disease. Call 0300 330 3311 or visit www.bhf.org.uk
Deafblind UK
It's a national charity for people who are deafblind or have combined sight and hearing loss, providing information, practical advice, support, home visits and befriending. Call and textphone 01733 358100 or visit www.deafblind.org.uk
Diabetes UK
It provides information, support and services to help people manage their diabetes. Call 0345 123 2399 or visit www.diabetes.org.uk
Healthwatch England
There is a local Healthwatch in every area of England. They are independent organisations whose staff listen to and share people's views to make local health and social care services better, and can put them in touch with local NHS Complaints Advocacy services. Call 0300 068 3000 or visit www.healthwatch.co.uk
MEDIA
We at Quest Media Network - incorporating Glossop Chronicle, Tameside Reporter, Oldham Reporter and Tameside Radio - are still here and still want to hear from you.
If you have any stories or want to let us know about anything you're doing, get in touch with us here: https://www.questmedianetwork.co.uk/contact-us/
We have bespoke packages and reduced advertising rates to support local businesses during this tough time. Email advertising@questmedianetwork.co.uk for more information.
MENTAL HEALTH
Coronavirus has plunged the world into uncertainty and the constant news about the pandemic can feel relentless. All of this is taking its toll on people's mental health, particularly those already living with conditions like anxiety and OCD.
The mental health charity Mind has put together a list of useful contacts to help you here: https://www.mind.org.uk/information-support/guides-to-support-and-services/crisis-services/useful-contacts/
Locally, you can get in touch with Tameside, Oldham and Glossop Mind for support here: https://www.togmind.org/contact.
The coronavirus pandemic is placing unprecedented mental strain on people around the world.
Digital education platform FutureLearn is offering courses to help people manage their mental health and support others struggling.
It is helping people develop tools and strategies to improve their mindset and mental wellbeing with their 'Support Your Mental Health In Lockdown' collection. Visit https://www.futurelearn.com/courses/collections/support-mental-health-in-lockdown for more information.
POLITICIANS
If you need to get in touch with your local MP's constituency office for any reason, here are the details you need depending on your area:
High Peak - Robert Largan
Call: 01663 769779
Email: mail@robertlargan.co.uk
Other details: https://www.robertlargan.co.uk/contact
Denton, Dukinfield, Audenshaw and Reddish - Andrew Gwynne
Call: 0161 320 1504 (Constituency) and 0207 219 4708 (Parliamentary)
Email: GwynneA@parliament.uk
Other details: https://andrewgwynne.co.uk/contact/
Ashton, Droylsden and Failsworth - Angela Rayner
Call: 0161 342 5800
Email: angela.rayner.mp@parliament.uk
Other details: https://www.angelarayner.co.uk/contact/
Stalybridge, Hyde, Longdendale, Dukinfield and Mossley - Jonathan Reynolds
Call: 0161 367 8077
Email: jonathan.reynolds.mp@parliament.uk
Other details: https://www.jonathanreynolds.org.uk/contact/
Oldham West, Royton and Chadderton - Jim McMahon
Call: 0161 652 8485 (Constituency) and 0207 219 6039 (Parliamentary)
Email: jim.mcmahon.mp@parliament.uk
Other details: http://www.jimmcmahon.co.uk/
Oldham East and Saddleworth - Debbie Abrahams
Call: 0161 624 4248 (Constituency) and 020 7219 1041 (Parliamentary)
Email: abrahamsd@parliament.uk
Other details: https://debbieabrahams.org.uk/
TRAVEL AND TRANSPORT
For the latest on departure times, journey planning, tickets and travel information, visit https://tfgm.com/public-transport.
If you have a holiday booked in the foreseeable future, you should contact your airline, hotel and other parties immediately.
There is latest guidance for British people travelling and living overseas following the outbreak of coronavirus - including travel insurance, cruises, entry restrictions and more - at https://www.gov.uk/guidance/travel-advice-novel-coronavirus.