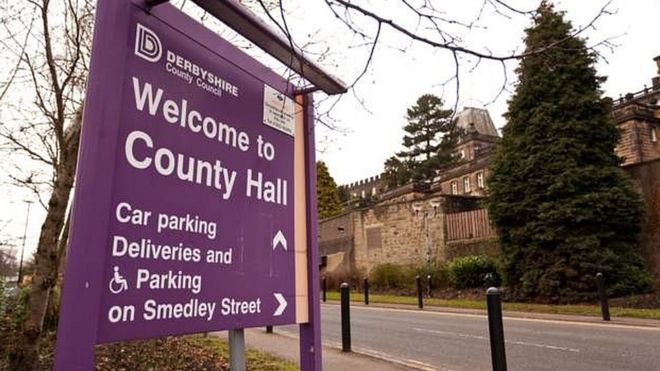 The Covid-19 virus is not just placing an unprecedented amount of strain on the UK government but also on local councils - such as in Derbyshire and High Peak.
Our local authorities, including Derbyshire's county, city, borough and district councils are responsible for the day-to-day running of the majority of our services.
This includes social care for the county's most vulnerable children and adults – including those neglected or abused by their families and those with dementia and unable to look after themselves.
It also includes bin collections, road maintenance, schools, street-lighting, pest control and much more.
With staffing levels for councils, as well as schools, dropping rapidly due to self-isolation procedures, authorities will simply not be able to retain the same levels of service or oversight.
In the short term, councils in Derbyshire are making arrangements so that services continue and decisions can still be made – but much of their limited resources will be increasingly reduced.
A previous major source of income from central government to councils was the revenue support grant, but this has been phased out since 2010.
Local authorities are now left with few remaining sources of income, which are council tax, charges for services such as car parking and business rates.
The number of people using car parks over the next few weeks and months will fall significantly due to widespread self-isolation – meaning another loss of vital income for the council.
This paired with a business rates "holiday" for many businesses in the borough will see more income lost.
Derbyshire County Council and Derby City Council oversee vital safeguarding roles for the most vulnerable children and adults.
However, significant measures to aid this work, such as teachers reporting children showing severe bruising, will not be there to pick up warning signs if schools are no longer open.
Children may be left in harmful home environments without vital oversight to help them.
Meanwhile, Robert Jenrick, the Secretary of State for Housing, Communities and Local Government, has "relaxed" planning rules to allow pubs, restaurants and cafes to offer takeaway and delivery services.
This will stretch council officers who are responsible for ensuring food hygiene is of a good standard – particularly for businesses not used to the extra checks and balances needed for takeaways and deliveries.
These deliveries will be taken to households who may already have the Covid-19 virus or are self isolating to protect the elderly, pregnant women or those with underlying health conditions.
A delivery from a company not having its hygiene policies kept in check could prove fatal.
Many people in the UK have already been made redundant due to the pressure the pandemic has placed on businesses, others are on zero-hours contracts.
These issues could see a rise in homelessness and vulnerable residents on the streets – increasing approaches to Derbyshre's borough and district councils for temporary accommodation.
Derbyshire Dales District Council has already announced that it has suspended its pest control services.
This could see pests in people's homes, where many are self-isolating, and out in the streets.
High Peak Borough Council has asked residents to wait 72 hours before putting household waste into their bins.
It has also asked residents to put waste in a plastic bag, tie it, then put the first bag into a second bag.
Both of these measures are to ensure bin collection staff are not exposed to infected material.
Erewash Borough Council has decided to close Erewash Museum in Ilkeston from Thursday, March 19 "to help keep museum visitors, volunteers and staff safe due to the coronavirus".
Derby City Council has suspended brown bin – garden waste – collections, and Amber Valley Borough Council says it may be forced to do so in the coming weeks, along with reduced collections for other waste.
Hundreds of schools in the county are overseen by our local authorities, largely the county council.
This includes teaching staff, along with catering and cleaning employees.
An increasing number of schools are closing, at least partially, due to staffing issues – with many self-isolating to protect themselves or their loved ones.
This includes Belper School, Buxton Community, Dronfield Henry Fanshawe, Glossopdale, Highfields in Matlock, John Port in Hilton, New Mills School and Queen Elizabeth's Grammar School in Ashbourne.
Staff in many schools, ultimately under the remit of our councils, are having to oversee more children and carry out more duties than usual.
Schools must also see that vulnerable kids entitled to free meals remain fed.
Spire Junior School in Chesterfield is delivering free packed lunches to the homes of vulnerable kids entitled to these meals but who are self-isolating.