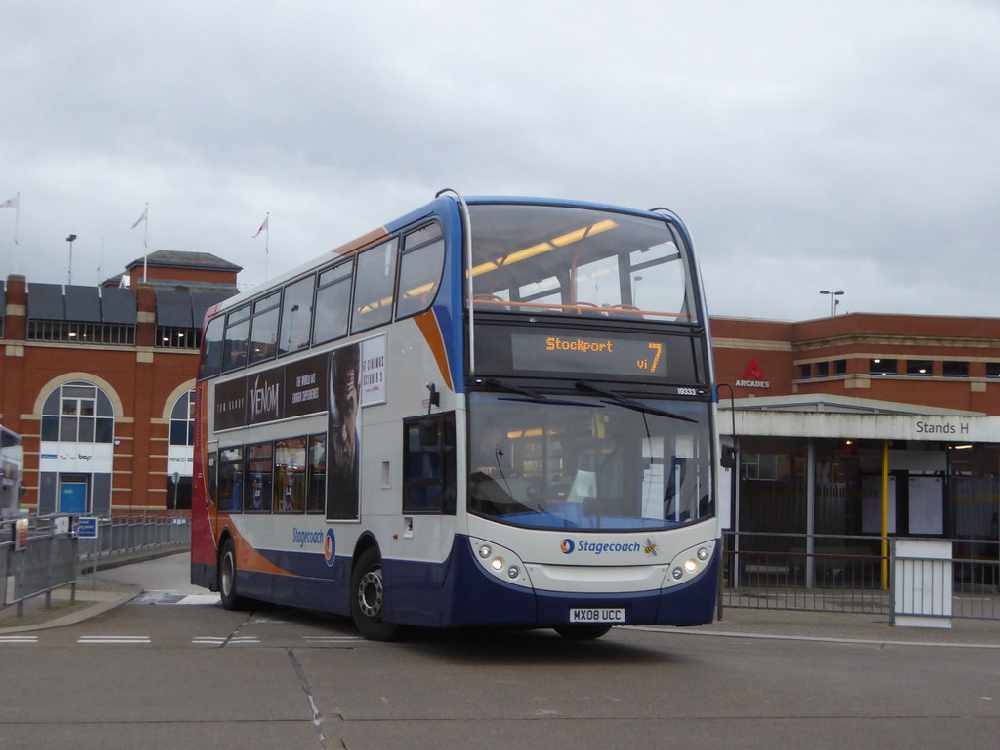 For those who rely on public transport, this is the latest information available on how buses, trains and trams will be running.
From Sunday (March 22), Stagecoach Manchester will run a special service on all routes to revised times. They will also continue to provide all school buses whilst schools remain open until Friday. Full timetable information will be published in due course.
As of today (Thursday), there will be cancellations on several Northern train routes as a result of the coronavirus. Passengers are advised to check the status of their journey with National Rail before planning to travel.
Cancellations will affect:
Liverpool – Manchester Airport (semi-fast service via Warrington Central)

Liverpool – Blackpool North

Blackpool North – Manchester Airport

Manchester Victoria – Leeds fast trains (Chester-Leeds via Bradford and Wigan-Leeds via Dewsbury will continue to operate)

Manchester Victoria – Kirkby via Atherton

Manchester Piccadilly – Hadfield will be an hourly service
The full list of cancellations across the Northern network can be found on their website.
The following TransPennine Express services will not be running:
Huddersfield to Manchester Piccadilly (local services)
6.53am, 8.54am, 1053am, 12.53pm, 2.53pm, 4.53pm, 6.53pm, 8.53pm and 10.46pm.

Manchester Piccadilly to Huddersfield (local services)
6am, 8am, 10am, 11.58am, 1.58pm, 3.58pm 6pm, 7.58pm and 9.58pm

Edinburgh to Manchester Airport
8.12 am and 4.12pm

Manchester Airport to Edinburgh
12.07pm and 8.07pm

Glasgow to Manchester Airport
4.22am and 1.08pm

Manchester Airport to Glasgow
9.07am and 5.07pm

Glasgow to Preston
9.01pm

Manchester Piccadilly to Scarborough
6.27am

Scarborough to Liverpool Lime St
5.34am, 9.34am, 12.34pm and 4.34pm

Liverpool Lime St to Scarborough
8.54am, 12.54pm, 3.54pm and 7.54pm

Scarborough to Manchester Airport
7.34pm

Preston to Manchester Airport
2.47pm

Manchester Airport to Preston
4.07pm, 11.10 pm
The full list of cancellations across the TPE network can be found on their website.
Metrolink services will continue to operate as normal for the rest of this week. TfGM say it is continuing to review the situation and will update in due course. Passengers are advised to continue to check the MCRMetrolink Twitter page for updates.
The Government is advising against non-essential use of public transport and for people to vary travel times to avoid rush hour.
TfGM say it will continue to work closely with operators to ensure those that need to travel can still do so safely and are reassuring passengers that a rigorous cleaning regime is in place on public transport if you do need to travel.
Keep up to date with all the latest local and national developments here: https://www.questmedianetwork.co.uk/news/daily-coronavirus-updates/.