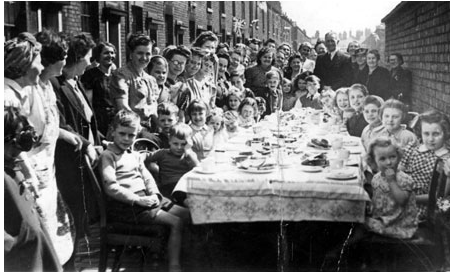 Tameside Council has had to postpone or cancel a number of scheduled events until further notice.
The authority say it has had to make the difficult decision as it responds to Government and public health advice in relation to combatting the coronavirus.
This includes events such as the Spring Family Fun Day on Sunday 26 April and the planned VE day celebrations on Friday 8 May.
The organisers of the Whit Friday Brass band contest, which is supported by the council, have also announced the event is to be postponed.
In a statement, they said: "In light of the Government's advice regarding large scale public gatherings and in order to protect both the banding community and the public at large, 'The Friends of Tameside Whit Friday Brass Band Contest Committee' have taken the unprecedented step to postpone the 2020 contest in Tameside until 2021.
"Whilst we want to apologise for any inconvenience this may cause, we can assure you all this decision has not been an easy one to make and has not been taken lightly. We firmly believe the postponement is in the best interests of all groups involved; bands, organisers, volunteers and the wider public.
"The Whit Band contests are one of, if not the oldest brass competitions in the country and have been running for well over 140 years. This legacy and heritage of the event is of utmost importance to us and we will do everything we can to ensure the contests continue into 2021 and beyond."
For latest updates on the status of Tameside Council events going forward and ideas for other family activities at home and in our local parks and countryside, you can follow @tmbc_culture on Twitter or visit www.tameside.gov.uk/culture.
Keep up to date with all the latest local and national developments here: https://www.questmedianetwork.co.uk/news/daily-coronavirus-updates/.