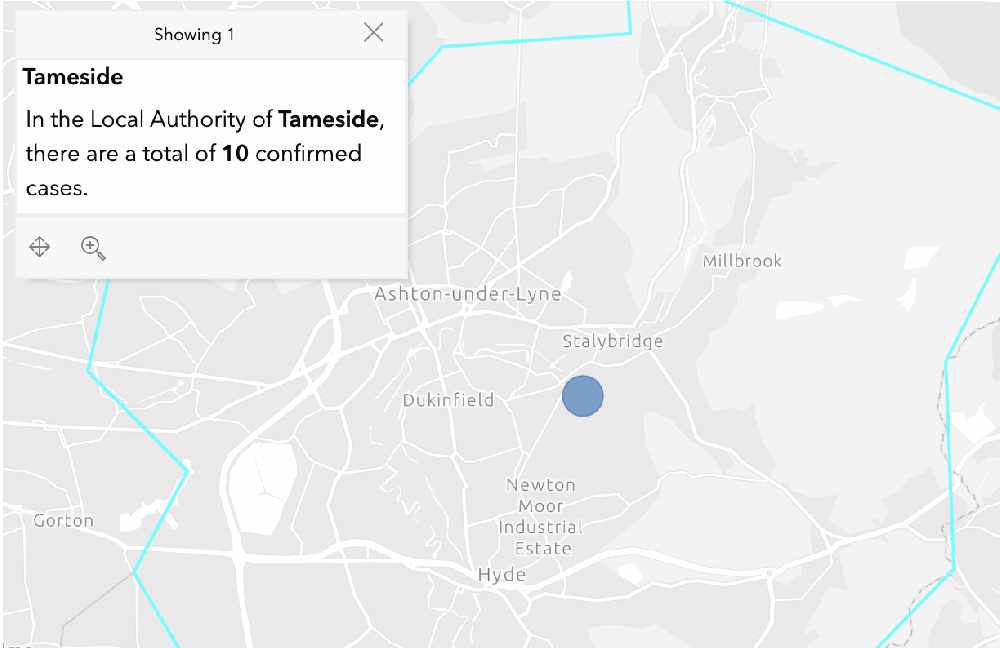 There are now 10 people in the Tameside borough confirmed to have caught Coronavirus.
Public Health England have released the numbers, which show an increase of seven cases.
One man has so far died in the borough from the virus.
There are now 1,950 confirmed cases of COVID-19 nationwide.
Sixty people have died from the disease while 65 have recovered.
Yesterday (Tuesday) saw the largest single-day case rise since the outbreak began, with 407 new confirmed cases.
Stay up to date with the latest local and national developments on the coronavirus outbreak by clicking here.