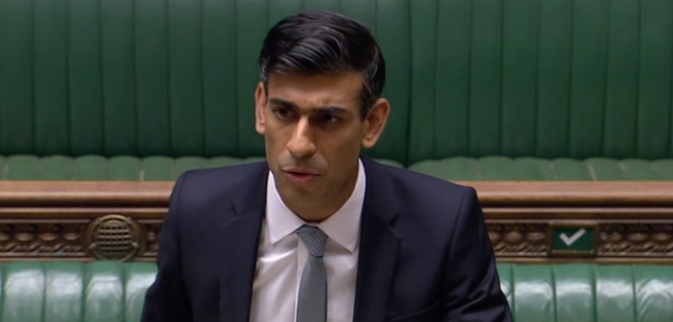 Chancellor Rishi Sunak has unveiled a raft of new emergency measures to meet the "profound economic challenges" ahead in his summer economic update in the House of Commons.
In his statement dubbed a 'mini-Budget' on Wednesday afternoon, the Chancellor pledged that "no one will be left without hope" and the government will do "all we can" to help prevent job losses in the wake of Covid-19.
He said the UK's economic response to coronavirus is "moving through three phases".
The first phase, he said, was protection - hailing the furlough scheme, tax deferrals and government-backed loans as examples of how the government has stepped in to help people during the crisis.
As the country enters the second phase of the economic response, Mr Sunak warned that "we face profound economic challenges".
He went on to say there will be a third phase "where we will rebuild" so he confirmed there will be a budget and spending review in the autumn.
Furlough scheme will definitely end in October
Sunak says "critics" will say the furlough scheme should always be extended - but that is "just as irresponsible as it would have been, back in June, to end the scheme overnight".
The longer people are on furlough the more likely it is their skills will fade and they will find it harder to get a new job, he adds.
"The furlough will wind down, flexibly and gradually, supporting businesses and people through to October."
£1,000 bonus for every employee brought back from furlough
If employers bring people back from furlough and continue to employ them to January, they will be given a £1,000 bonus per employee, Sunak said - in what he called as a "new jobs retention bonus".
The employee must be paid at least £520 in each month from November to January.
The bonus will be paid for all employees - so if all nine million people are brought back, £9 billion will be spent on the policy.
"Our message to business is clear: if you stand by your workers, we will stand by you," he added.
A new 'kickstart scheme' for young people
The chancellor also announced his "Kickstart scheme" which he says will directly pay employers to create new jobs for any 16 to 24-year-old at risk of long-term unemployment.
He added: "These will be decent jobs – with a minimum of 25 hours per week paid at least the National Minimum Wage. I urge every employer big or small to hire as many kickstarters as possible."
Help for millions of people on Universal Credit
In an unexpected measure, Mr Sunak said he's going to double the number of work coaches in Job Centres and develop a new scheme to support the long-term unemployed.
He told the Commons that more than £1 billion is going to be paid to the Department for Work and Pensions, in order to help encourage people on Universal Credit to go back to work.
Businesses to be paid for new apprenticeships
Mr Sunak went on to say that the government will give companies £2,000 each as a way of encouraging them to hire apprentices.
He says firms will also get £1,500 to hire apprentices over the age of 25.
A £3 billion plan for green jobs
The chancellor said he wants to create green jobs, adding "this is going to be a green recovery".
He announced a £2 billion Green Homes Grant under which "homeowners and landlords will be able to apply for vouchers to make their homes more energy efficient and create local jobs".
"The grants will cover at least two thirds of the cost, up to £5,000 per household," he said.
He also says he will release £1 billion of funding to improve the energy efficiency of public sector buildings.
It is "a £3 billion green jobs plan to save money" Mr Sunak said.
Stamp duty to be temporarily cut
There will be a temporary holiday on stamp duty on the first £500,000 of all property sales in England and Northern Ireland, to run until 31 March next year.
Mr Sunak said the change will take place immediately.
The levy is paid on land or property sold for £125,000 or more – although first-time buyers pay no tax up to £300,000.
VAT to be slashed for some sectors
Value Added Tax (VAT) will be reduced from 20 per cent to five per cent on food, accommodation and attractions - from next Wednesday until 12 January.
This will apply to eat-in or hot takeaway food from restaurants, cafes and pubs, accommodation in hotels, B&Bs, campsites and caravan sites, attractions like cinemas, theme parks and zoos.
Mr Sunak said that it's important to get the hospitality sector "bustling again" while making sure we "enjoy summer safely".
'Eat out, help out'
The Chancellor said the final measure he announced has "never been tried before in the UK".
He said there will be 50 per cent off meals eaten at any participating business throughout August - from Monday to Wednesday - up to a maximum discount of £10 per head for everyone, including children.
Businesses will need to register through a simple website which opens next Monday, he added. Each week in August, businesses can then claim the money back, with the funds in their bank account within five working days.
How has Labour responded to the announcements?
Reacting to the Chancellor's statement in the House of Commons, Shadow Chancellor Anneliese Dodds (pictured below) said it puts many decisions off until later - whereas Labour is trying to be "constructive".
She said the first thing Mr Sunak should do is prevent additional economic damage due to the government's "slow public health response".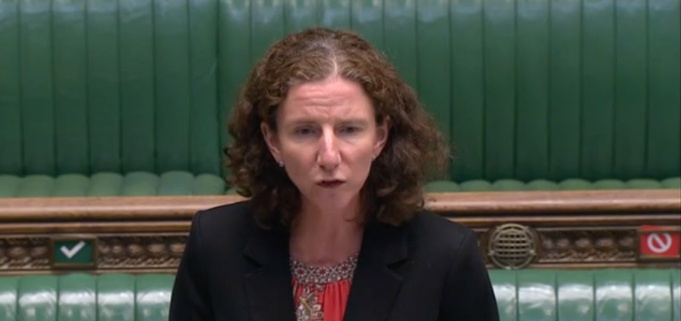 Dodds also claimed there has been a "failure to match soaring rhetoric with meaningful action" and that will have "consequences for people across our country" if the same happens with these new measures.
She added that the government has "failed" to create fully operational test, track and trace operation vital to easing lockdown further.
The shadow chancellor also called on the government to abandon its "one-size-fits-all approach" to ending the furlough scheme in October.
Labour has never said it should stay as it is indefinitely, she claimed, but the money spent on it must not serve "merely to postpone unemployment".
She wants the furlough scheme extended in some areas and sectors to support firms forced to close due to localised lockdown.
"It's the government's duty to help Britain through this," she added.
Ms Dodds also criticised the "muddled confusion" on stamp duty, saying the issue reflects a "broader lack of strategy" on homebuilding - especially of genuinely affordable homes.
She also questioned how the new measures will be paid for, pointing out that the Conservative party's 2019 election manifesto committed to no rises in income tax, national insurance or VAT.
The shadow chancellor said Labour is not calling for tax rises, but growth instead, and finished by stressing that the government cannot escape its responsibility.
"This is the moment when our country needs the government to help Britain through," she said.
Keep up to date with all the latest local and national developments here: https://www.questmedianetwork.co.uk/news/daily-coronavirus-updates/.