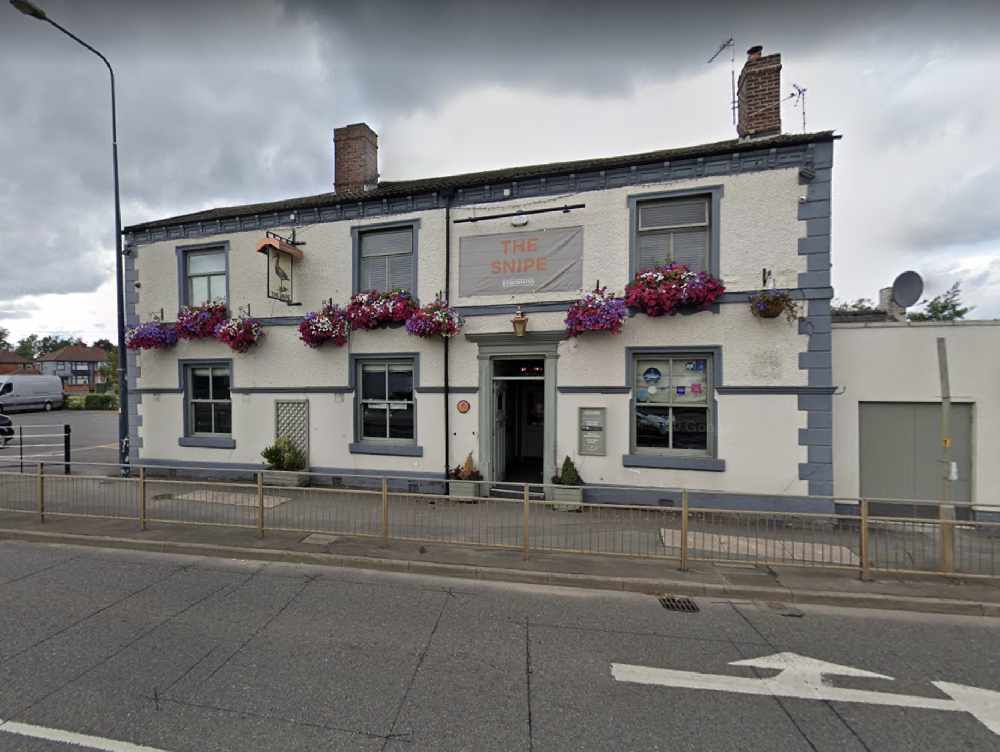 A pub in Audenshaw has been closed for breaching coronavirus restrictions after ignoring previous warnings, Tameside Council has said.
The authority has confirmed that The Snipe Inn on Manchester Road will now remain shut until Monday 2 November - or "until measures are in place that ensure staff and customers are not being put at risk".
While the premises has been noted as being 'broadly compliant' on previous visits, officers found on 9 October that the pub was busy and failing to comply with the regulations and government advice.
Incidents witnessed were customers mingling between tables, hugging and kissing each other; large groups of customers standing together outside smoking and not social distancing; and staff failing to "take effective action to manage the behaviour of customers".
The council say the pub appeared to be adhering to the regulations and guidelines during a follow-up visit - which was planned to discuss what improvements would be implemented.
But just a short time after the visit, two officers were passing the pub, saw the car park was full and decided to investigate.
Unaware of the visit that had been carried out earlier, they reported that there were at least 20 customers attending a gathering and food was being delivered from an outside caterer.
It's understood to be only the second pub in Tameside which has been ordered to close for breaching Covid-19 regulations - after The Jolly Hatters pub on Town Lane in Denton was served with a 'Direction to Close Notice' last month in response to it posing a "serious and imminent threat to public health".
'If somewhere isn't keeping you safe, please don't go there'
Councillor Allison Gwynne, Executive Member for Neighbourhood Services, has stressed the importance of all businesses and their customers following the rules - particularly with the borough's Covid-19 rate continuing to rise - and has urged people not to visit anywhere where they don't feel safe.
"The vast majority of our businesses are sticking to the rules to keep staff and customers safe," she said. "However, this shows that we won't hesitate to take action against venues which disregard regulations designed to stop the spread of coronavirus and protect residents.
"It's in everyone's interest to obey the rules to keep businesses open and keep your loved ones safe. If somewhere isn't keeping you safe, then please don't go there, particularly if you're older or more vulnerable to the virus.
"The rate of Covid-19 infection in Tameside is currently high and has been increasing rapidly in recent weeks. It's important that all businesses, and their customers, do all they can to minimise the risk of spread.
"We are working closely with Greater Manchester Police, carrying out regular and unannounced visits to premises across the borough. I'm proud of the significant amount of work they are doing and the majority of our businesses who are working hard to stay open and stay safe."
According to Public Health England data, Tameside's rate of Covid-19 infection stood at 325.4 cases per 100,000 people in the week ending 12 October. Out of the 10 Greater Manchester boroughs, only Stockport (282.9) has a lower rate at present, but Tameside's rate is the highest it has been during the pandemic and is rising.
Keep up to date with all the latest local and national developments here: https://www.questmedianetwork.co.uk/news/daily-coronavirus-updates/.