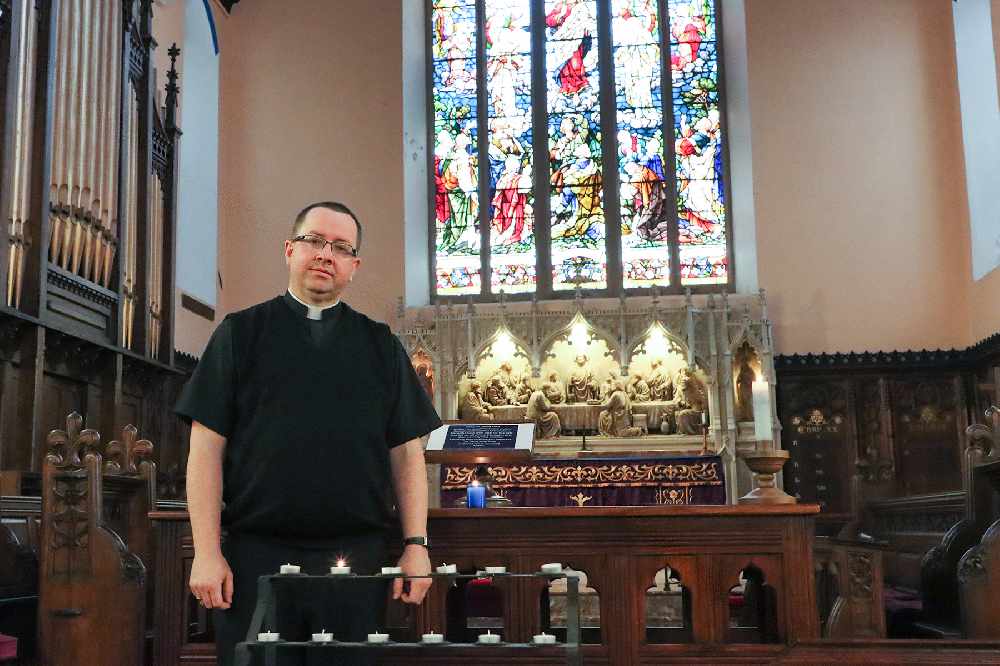 A vicar from Mossley is taking the remarkable step of delivering his services online as a precaution from the coronavirus.
The Reverend David Warner will be uploading his services to YouTube as part of a raft of changes to his church community during the ongoing crisis.
He and Mossley councillors will also be co-ordinating efforts to ensure the most vulnerable residents are taken care of during the coming weeks and months.
They have announced they are looking for volunteers who are willing to help pick up shopping for neighbours, deliver medicines and call and speak to those who might be lonely.
The Rev Warner said: "I'm not just the vicar for the church anymore, I'm the vicar for everyone in the town."
The Bishop of Manchester has issued advice that all church services and events are to be suspended until further notice. Funerals and weddings are still going ahead, but social distancing and hand washing protocols will be reinforced.
He added: "It's looking obvious that we're going to have to stop holding services, at least for the time being. It may be possible for people to come in informally, but not for a formal service."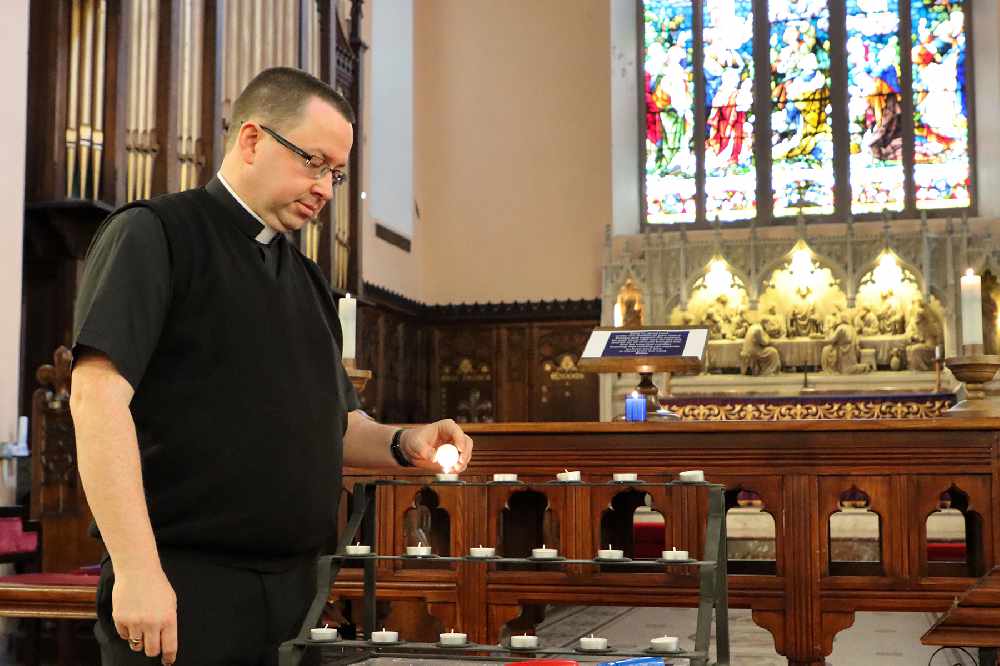 St John's Church will be open on Sunday morning from 9.30am while St George's will be open from 11am, each for an hour of prayer.
David says that he's looking to keep the community together over the next few months.
"One of the things I've been doing over the last few days - never mind the religious aspect - is to try and bring people together," he said.
In these unprecedented times the reverend says he's looking towards social media and online services to keep going.
"What I'm intending to do is to put things on Youtube and link to the website so in some way people can continue to see a face they recognise and that things are going on," he said.
"One of the issues we're about to face is that when people are isolated for a long period of time television, contrary to belief, doesn't fill that gap.
"As well as prayer resources there'll be me appearing and talking as I usually do. I hope folk will see it as a comfort or amusing."
Despite the drastic measures, he called for calm saying: "Social media can become a slightly risky place in the sense of over-hype, panic and normality being suspended. Normality has to be maintained."
As part of a nationwide campaign, the vicar is asking everyone to put a candle or a light in their window at 7pm on Sunday as a 'Light in the Dark.'
Churches have long been at the heart of their communities and alongside local councillors Frank Travis, Jack Homer and Taf Sharif, the reverend is looking to put together a community group to help the most vulnerable during the outbreak.
"For a lot of our older folk this could become quite frightening," he said. "So we're putting together a list of volunteers who are willing to help those who are self isolating. One job might be just to ring people once a day for a quick five minute chat so that they have that human interaction.
"While technology isn't a replacement for face to face interaction we're in totally unprecedented times. Even in World War Two the church didn't close. We need to be ready to use every tool we've got to keep going.
"My job isn't suspended because I can't take services, we're all having to relearn how to do this. I'll have to do what the guidance tells me to do but we want to remain as visible and as active as we possibly can."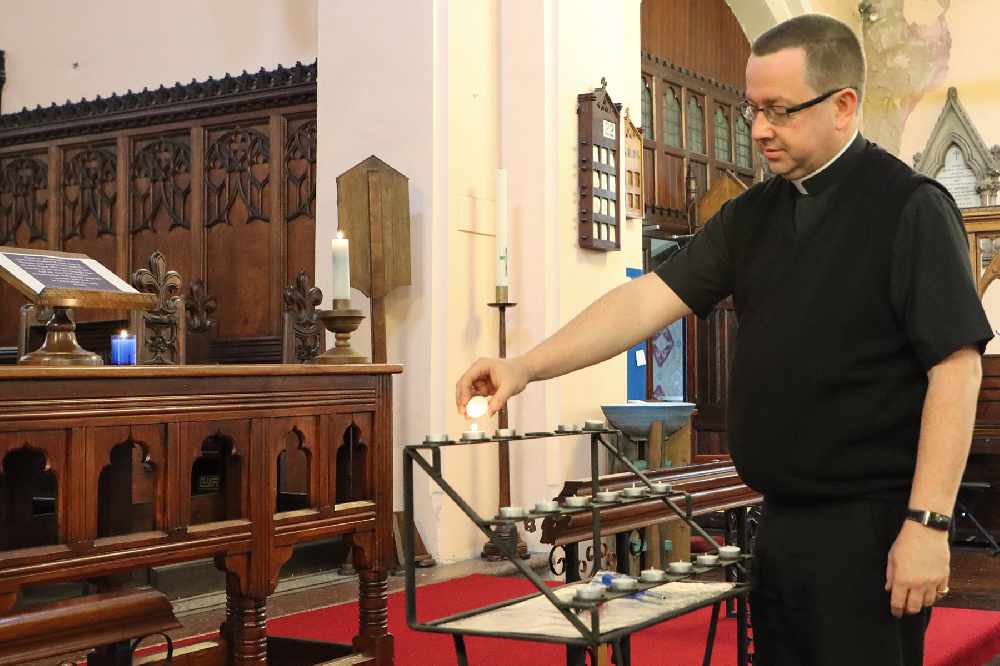 He also issued a call to support the most needy during this time, saying that foodbanks and other charities need support more than ever.
"We want to keep the food banks at the forefront of our minds. The most vulnerable in our society always suffer when things go wrong.
"Adversity - that blitz spirit - always brings out the side of people we sadly don't see the rest of the time.
"There are lots of people who we rely on who cannot work from home. They're going out there and keeping working hard, even if they're not well. It's about saying to those people we're keeping going and we're going to do our bit."
Those who would like to volunteer to be part of the community group should get in touch with the Rev David Warner by calling 01457 237 667 or by emailing VicarOfMossley@Gmail.com.
Keep up to date with all the latest local and national developments here: https://www.questmedianetwork.co.uk/news/daily-coronavirus-updates/.