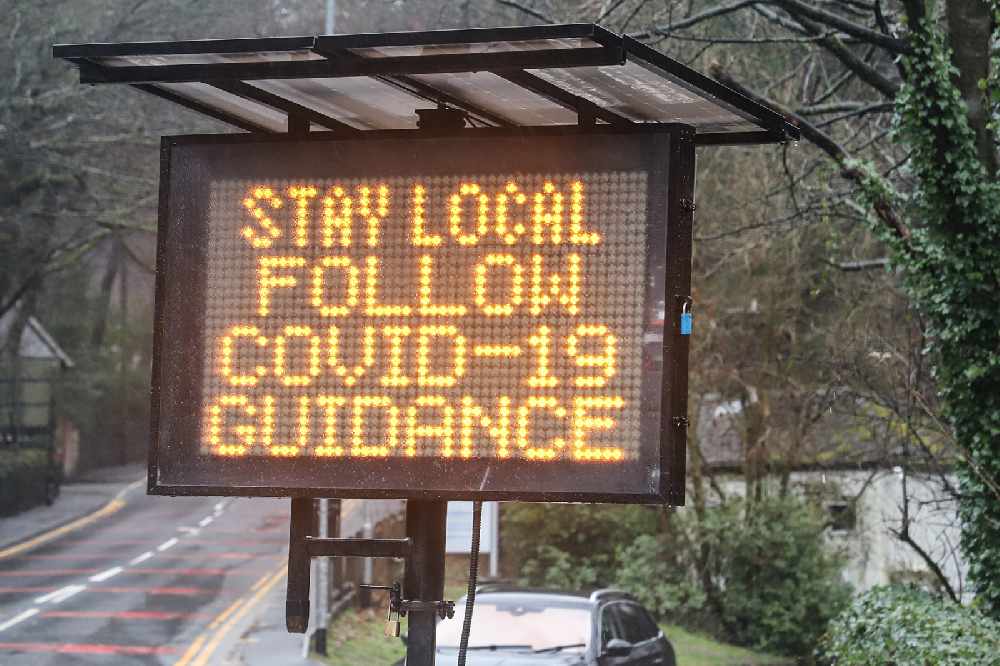 The government's roadmap to recovery has taken another step forward on Monday (29 March).
It marks the second phase in the first step in easing coronavirus measures, but some new restrictions have also come into force.
Here's what you need to know…
Social contact
People can now gather with either two households or up to six people outdoors, including in parks and private gardens.
It does not matter if the number in the two households exceeds six people.
People in a support bubble count as one household.
Children under the age of five do not count within the numerical restrictions, while two carers per person who requires them is also permitted within the limits.
Social distancing will, however, still apply to any people from different households meeting.
Outdoor parent and child groups are now allowed, with up to 15 parents.
The return of outdoor sports
Outdoor sports and leisure facilities - such as golf courses and tennis courts - can now reopen.
People can now also take part in formally organised outdoor sports.
The end of 'stay at home'
The guidance now means that the 'stay at home' message has been abolished.
People should still 'stay local' and limit the number of journeys made as much as possible - which means continuing to work from home if you are able to.
Overnight stays away from home are still banned, unless you own a second home. Those with another residence are now legally allowed to stay there.
Travelling
If you have to travel, people are being urged to plan ahead, allow extra time for journeys and avoid the busiest times and routes if possible.
You should also consider walking or cycling if you can, particularly for short trips.
Transport for Greater Manchester has also issued a reminder about the requirements for passengers using public transport, which are:
Wear a face covering unless you are medically exempt, including at transport hubs and interchanges
Keep your distance from other passengers where possible
Clean your hands frequently and carry hand sanitiser
Use contactless payment if you can
Read more travel guidance on the TfGM website here.
Ban on holidays abroad
Anyone in England trying to travel abroad without good reason will now face a £5,000 fine.
Under the current plan for easing restrictions, the earliest date people in England could go abroad for a holiday would be 17 May.
Legally-permitted reasons for foreign travel are:
Work
Study
Legal obligations or to vote
Moving, selling or renting property
Childcare reasons or to be present at a birth
Visiting a dying relative or close friend
Attending a funeral
Getting married or attending the wedding of a close relative
Medical appointments
Escaping a risk of harm
Weddings can now happen
Rules on weddings only being allowed in exceptional circumstances have now come to end. Any couples wanting to say 'I do' are now allowed to do so with six guests.
Certain protests now allowed
Demonstrations are now considered a permitted exception to the ban on mass gatherings, as long as they are "organised by a business, a charitable, benevolent or philanthropic institution, a public body or a political body".
Organisers will also have to take the "required precautions in relation to the gathering" such as making sure attendees wear face coverings and maintain social distancing.
What happens next?
The next important date in the roadmap is Monday 12 April.
Subject to government confirmation, that date will see the reopening of non-essential shops and hospitality venues - such as pubs and restaurants - will be allowed to serve people outdoors.
Prime Minister Boris Johnson has said that he hopes to be able to lift the majority of rules by 21 June - but it's dependent on cases, deaths and hospital admissions continuing to fall.
Read more in our story by clicking here and see an at-a-glance guide below.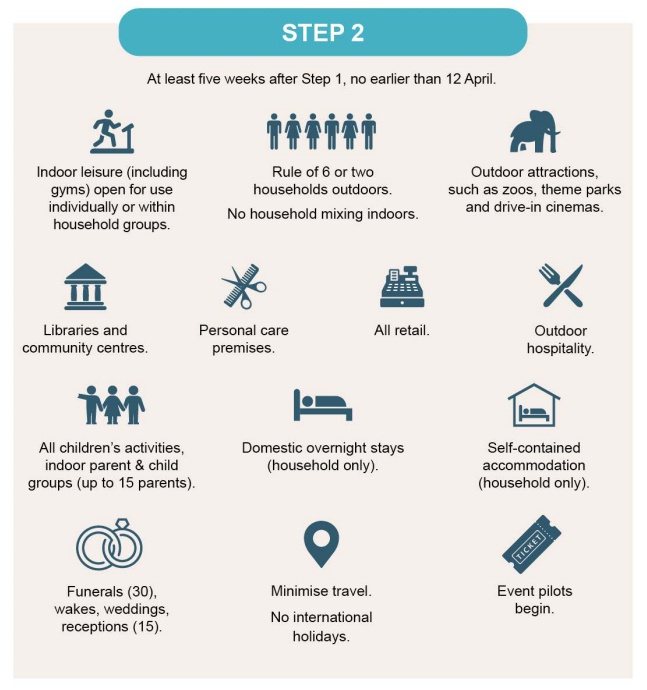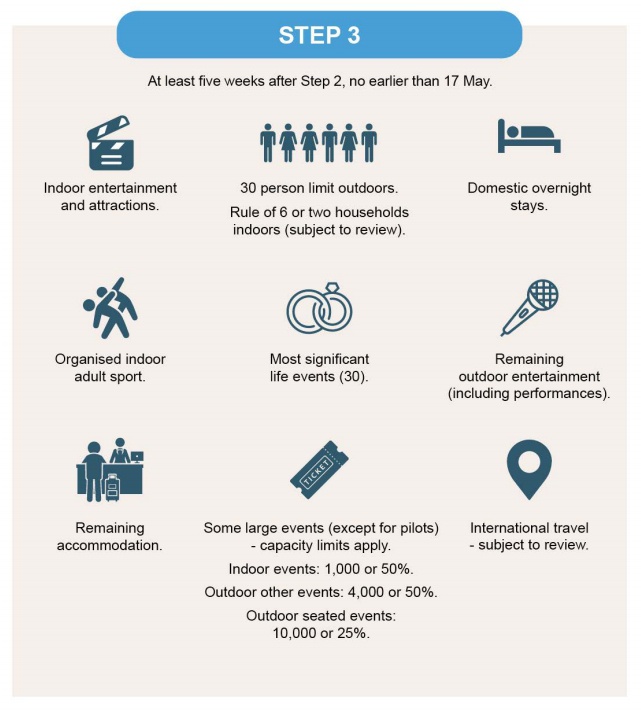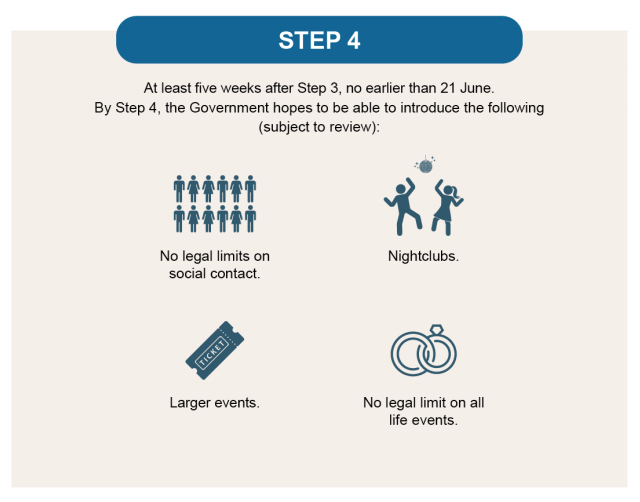 Keep up to date with all the latest local and national developments here: https://www.questmedianetwork.co.uk/news/daily-coronavirus-updates/.