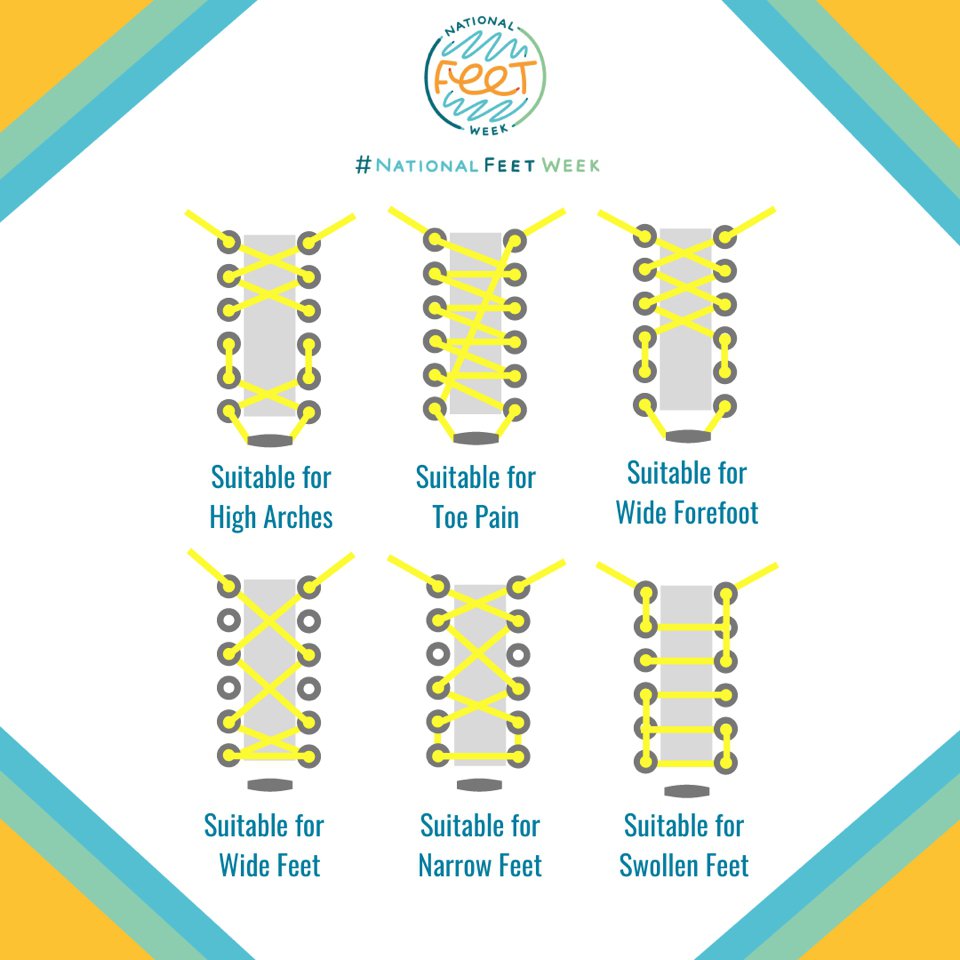 It's time to start thinking on our feet for National Feet Week.
The unique campaign, which runs from March 8 to 14, encourages people to seek treatment for common foot conditions by booking appointments with their local podiatrists.
Podiatrists are experts in diagnosing and alleviating foot problems that affect skin, nails, muscles, joints, nerves and circulation. These problems could include ingrown toenails, blisters, athlete's foot, sweaty feet or heel pain.
A spokesperson for the campaign added: "There's nothing to be embarrassed about – podiatrists have seen it all before and they want you to leave their clinic feeling like you're walking on air."
Your first appointment with a podiatrist might seem daunting, but the steps the clinic will take are simple.
When you see the podiatrist, they'll take a medical history from you to better understand your overall health, taking note of the stresses you currently put your feet under. They'll then assess your feet and create a unique treatment plan for you.
This year, National Feet Week has a special focus on shoelaces. Like each of us, our feet are unique, and the way we tie our laces should be too.
The campaign is selling laces to raise funds for Forgotten Feet, a charity set up by podiatrist Deborah Monk that focuses on building foot health clinics in poorer towns across the UK. Get involved at http://uk.virginmoneygiving.com/fund/nationalfeetweek.
In Stalybridge, Davenport House Clinic is championing National Feet Week. The clinic - which opened in 2008 - was founded by husband and wife Tony and Becky Gavin.
Tony, Clinical Director and Podiatrist, added: "Podiatrists can treat patients of all ages, from children with flat feet to elderly patients that can't reach to cut their own toenails.
"They can also treat high risk patients, such as those suffering with diabetes. People with diabetes have problems with circulation or sensation in their feet so they need to be closely monitored by a podiatrist.
"At Davenport House, we have facilities for gait analysis too, which is used as part of an orthotics prescription. Orthotic devices are like special insoles, made on site and used to reduce pain, redistribute pressure and prevent problems with our feet."
The dedicated team at Davenport Clinic also includes physiotherapists and sports therapists, which can work closely with podiatrists. Book an appointment and find out more at www.dhclinic.co.uk.
Read more from the Tameside Reporter
Click here for more of the latest news
Click here to read the latest edition of the paper online
Click here to find out where you can pick up a copy of the paper