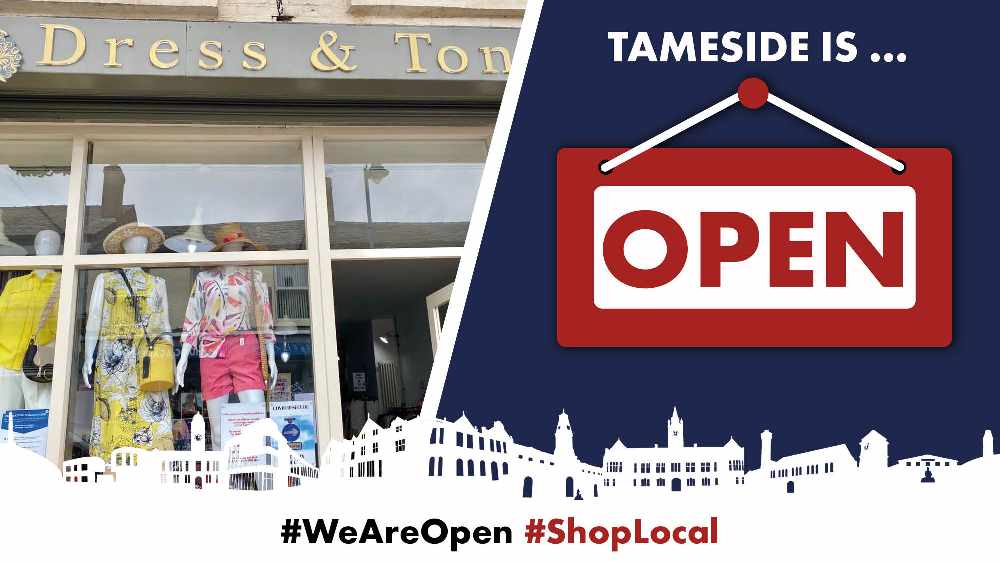 Being closed during lockdown was tough on Dress and Tonic in Stalybridge, but the clothes shop on Melbourne Street is back open and hoping the future is bright.
The shop, which was officially opened by Coronation Street star Brooke Vincent back in 2018, reopened this week for the first time in three months.
It sells a range of womenswear such as clothes, shoes, coats, accessories and homewear.
Barbara Neary told us on Tuesday: "We reopened yesterday and it was really good to get back. Business was steady all day and our customers had really missed us.
"Lockdown was difficult as we aren't online, but it had to be done. We've come out the other side and we're still here, so hopefully things will get bigger and better."
Here at Quest Media Network, we have launched a #WeAreOpen campaign to support local businesses and traders as they re-open their doors. Find out more and read more stories like this one at https://www.questmedianetwork.co.uk/news/business/.