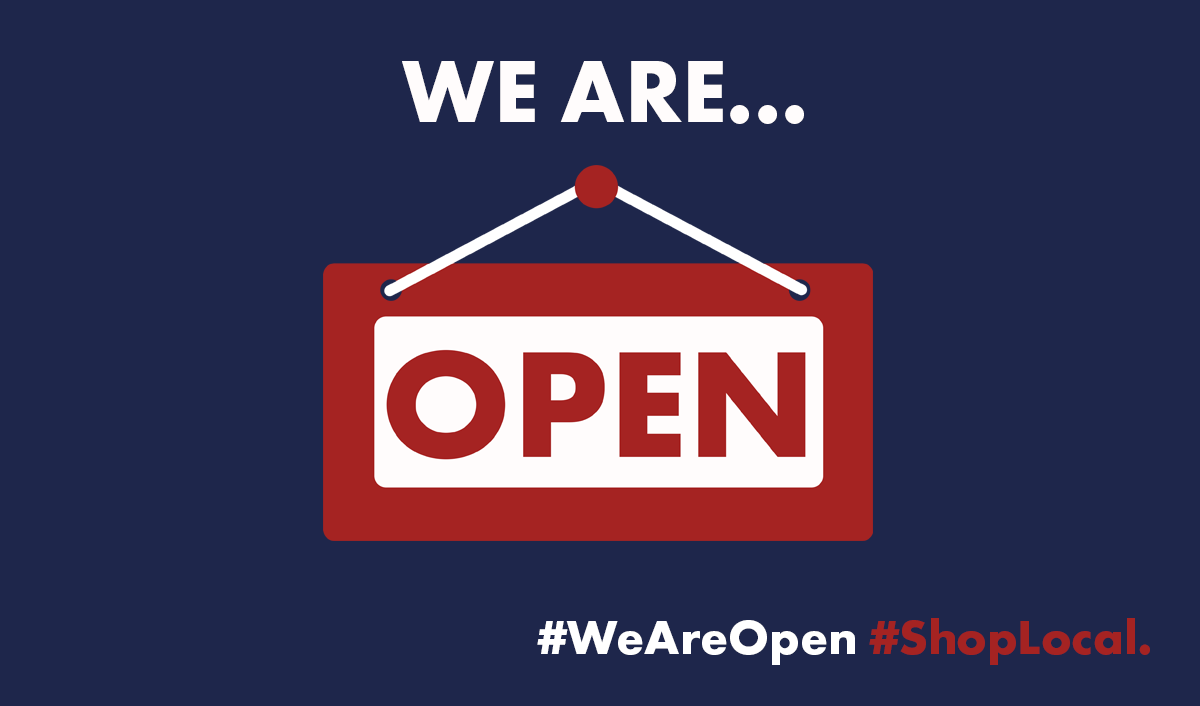 Supporting Local Businesses to get Back to Business
Quest Media Network: Tameside Reporter, Oldham Reporter, Glossop Chronicle and Tameside Radio, has launched #WeAreOpen, a new campaign to support local businesses.
The #WeAreOpen campaign aims to support businesses in the region which have been impacted by the lockdown over the last three months.
As part of the campaign, the media network will be offering a range of opportunities and incentives to help support businesses including free webinars, the creation of free landing pages on our website, editorial support in print across their local publications, online and on air on Tameside Radio 103.6FM.
Quest Media Network Ltd Executive Chairman Chris Bird said: "I know the devastating impact these unprecedented times have had on businesses across all of our communities, we at Quest have also been affected greatly but in this our 165th year of trading we are focused on supporting the communities we serve and the businesses within them, helping rebuild our high streets to make them the vibrant focal point of our towns once more. This is vitally important to all of us. #WeAreTogether.
"Now we're going one step further with #WeAreOpen, which we hope will be of real benefit in the coming weeks and months ahead as our local businesses open their doors once again.
"Not only can local businesses use our platforms to let everyone know they are open, but our readers can learn more about the hundreds of different companies that are on our very doorstep.
"Local business is the lifeblood of our towns, providing local jobs and training and stimulating our economies. We want to do all we can to help them for all of our futures."
Editor Nigel Skinner added: "Essential businesses have continued to operate through incredibly tough times as employers and employees have adapted to a new way of working and a new normal.
"Others have been incredibly creative, with many finding ways to continue in business and shift their operations to a degree online. But not everyone can do that and for many it has been a time of total lockdown and closure, waiting for the day they can open for business again.
"Having spoken to some of our local businesses, while they adapt to a new way of serving the public and introducing all the measures the coronavirus is enforcing, they still remain excited and relieved that they can once again open their doors after the lockdown was imposed in March.
"The outbreak has had a devastating impact on charities too who have seen annual fundraisers shelved, despite the ingenuity of many to switch to online events. But many with high street shops - a vital revenue stream - are looking forward to getting back to business while abiding by the strict social distancing measures."
Councillor Oliver Ryan, Tameside Council Executive Member for Finance and Economic Growth, endorsed the campaign saying: "We're extremely proud to be partnering with Quest Media for the #WeAreOpen campaign to support businesses across our borough. The local economy has faced some difficult days since the COVID-19 outbreak but it's vital we now come together across Tameside as some restrictions are being eased.
"Our local businesses have been a life-line in providing essential supplies during lockdown and I'm confident we can harness that positive shift in the way we shop locally as we get used to the 'new normal' and see the wider opening of businesses across the borough. Our officers have been working tremendously hard with local businesses to ensure we provide them with the most up to date information and access to support. Through this campaign we can revitalise the local economy at this challenging time, as Tameside is still very much open for business."