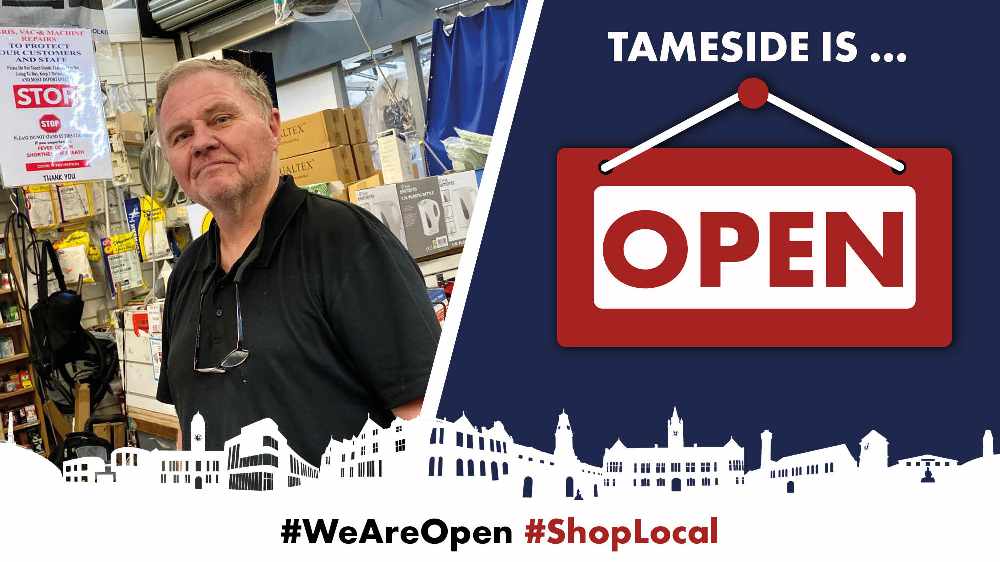 They have had to adapt to the restrictions caused by coronavirus, but nothing beats the hustle and bustle of being at Ashton Indoor Market for Chris's Vac & Washer Services.
It has been in business repairing and selling domestic appliances since 1974.
We popped in to speak to Paul Rice (pictured) after the stall reopened on Monday for the first time since lockdown.
"We've reopened today and the customers are trickling in," Paul said.
"The weather this morning has helped but Ashton folk are hardy folk anyway.
"We've missed the camerarderie of the market. It's been a strain being away but we've done stuff online and emergency repairs.
"But there's nothing like the day to day on the market. It's the people that we've missed the most; it's good to see the regulars again."
Here at Quest Media Network, we have launched a #WeAreOpen campaign to support local businesses and traders as they re-open their doors. Find out more and read more stories like this one at https://www.questmedianetwork.co.uk/news/business/.