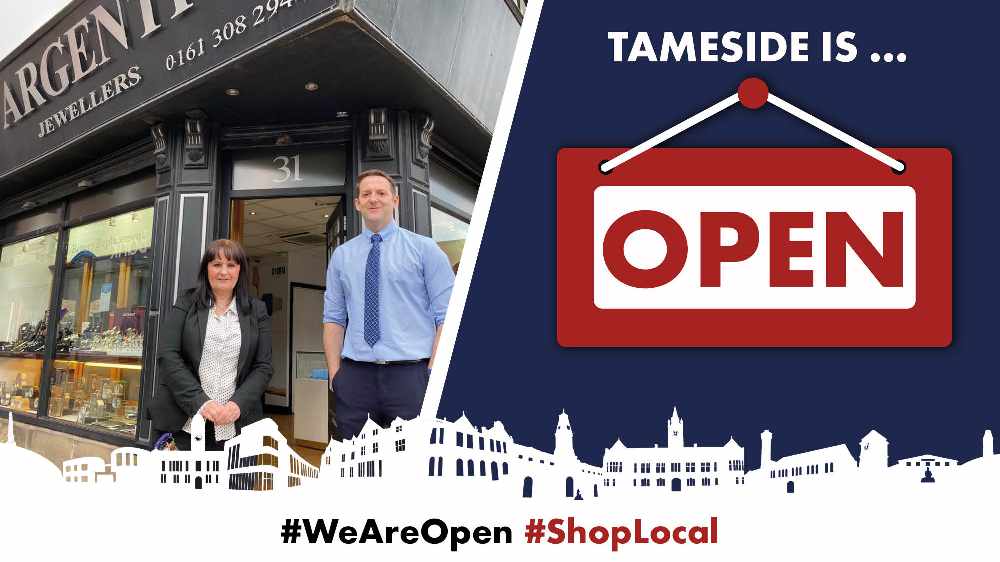 After a long three months being closed, Argenti Jewellers in Ashton town centre is back open and has already been busy.
The Market Street jewellery shop sells all kinds of jewellery and watches, and also repairs watch batteries.
Like many other businesses, Susan Cadwallader and Jonathan Holt (pictured) had to reply on grant funding to help them through the testing period when they couldn't trade but they are pleased to finally be able to welcome customers again.
They said: "We're so glad to be back! The financial package from government has seen us through lockdown as we've not been open.
"We've already had a few regulars popping in to say hello and getting their watch batteries repaired. We've had a few sales too and lots of phone calls asking if we're open.
"It's still difficult for the town centre as some business like the hairdressers and nail bars can't open, but there are plenty of people around which is a good sign."
For more updates on Argenti Jewellers, follow their Facebook page here.
Here at Quest Media Network, we have launched a #WeAreOpen campaign to support local businesses and traders as they re-open their doors. Find out more and read more stories like this one at https://www.questmedianetwork.co.uk/news/business/.