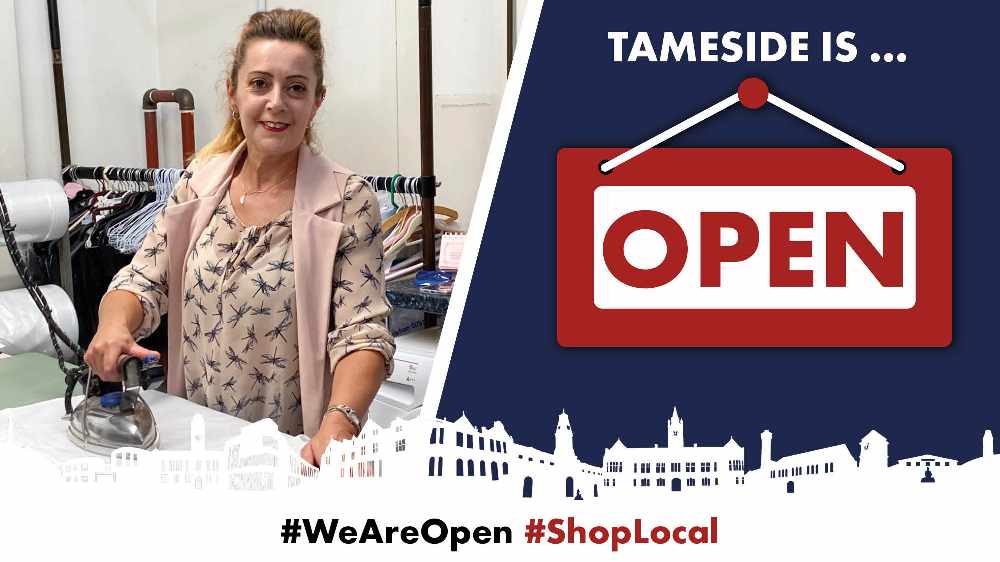 Professional laundry service The Press Gang has re-opened inside Ashton Indoor Market.
They are unable to offer a fitting service at the moment due to the coronavirus pandemic but are still offering a dry cleaning, ironing and laundry service.
Upon returning to business, Helen Minshall (pictured) explained: "We stayed open for first week of lockdown but lot of our customers are elderly couldn't come out.
"So we made the decision after the first week to close but it's out first day back today.
"It's like we've never been away and it's lovely to see all the others' businesses. We're like one big happy family here."
For more information, visit their Facebook page by clicking here.
Here at Quest Media Network, we have launched a #WeAreOpen campaign to support local businesses and traders as they re-open their doors. Find out more and read more stories like this one at https://www.questmedianetwork.co.uk/news/business/.