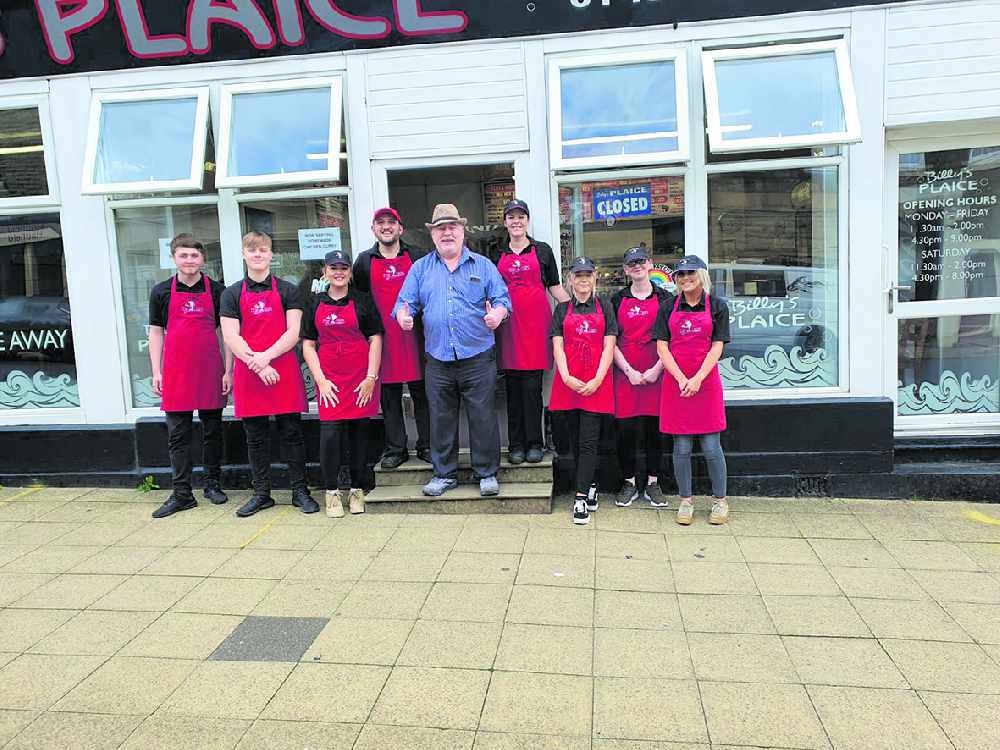 Billy's Plaice is a traditional fish and chip shop on Station Road in Hadfield.
Billy has passed the running of his shop over to Lev and Amy; and has hit the jackpot as the business is in great hands!
With 25 years in the fish and chip businesses, they took over in January, and during the Covid-19 outbreak they have done their best to keep both customers and staff safe, whilst still providing an excellent service and great traditional fish and chips.
In the last few weeks, they have also GONE GREEN, getting rid of plastic and polystyrene and changing all packaging to eco-friendly cardboard alternatives; to be more environmentally friendly.
Lev and Amy absolutely love Glossop and the surrounding areas and feel very fortunate to have taken over a business in such a beautiful place, with a great community.
They said: "Our staff are amazing and we like to believe that we are building a new family."
Lev would like to thank all his customers for staying patient and supportive with them through lockdown, and looks forward to serving healthy, quality food to customers old and new in the future.