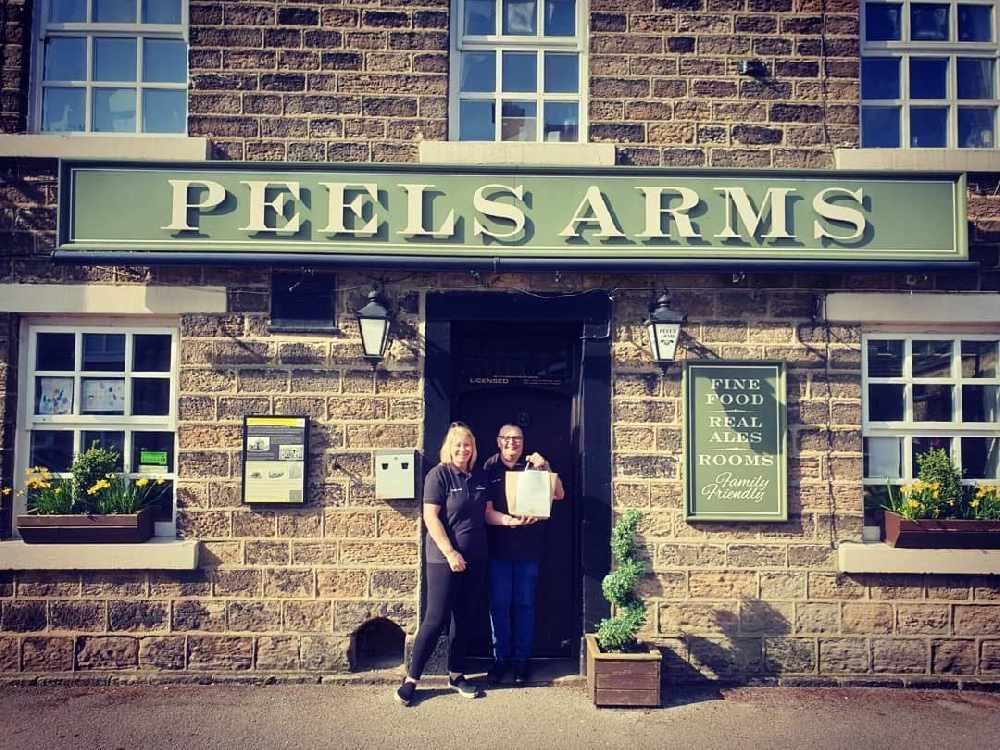 The Peels Arms is the community heart of Padfield and it has been evident in the Covid-19 lockdown.
Owners Phil and Helen Flanagan, who have been at the pub for 16 years, made sure the vulnerable and isolated were not forgotten.
Hot meals were cooked in the Peels' kitchens, then delivered with a smile and a friendly wave.
In most cases it was the only contact many of the people had and they loved it.
Although the Peels was closed during the 12 week lockdown, it was a busy time for Phil and Helen.
It gave them them the opportunity to give the popular pub a make-over.
It has been totally redecorated, both inside and out, there's new lighting, a new floor and an overall new look.
"We were going to have done anyway," said Helen, who with Phil has been getting the Peels ready for the lockdown easing.
It's meant bar screening, plenty of table room, track and trace monitoring, plenty of outside space to sit and lots of hand sanitisers.
Helen said: "Customers have told us they feel comfortable and safe which is really reassuring."
Helen is full of thanks for local councillor Ollie Cross for all his help, saying he has been 'amazing' and MP Robert Largan for his support.